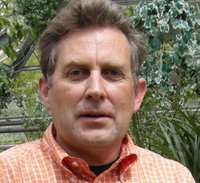 Martin Vaughan Morris
Morris, Martin Vaughan 1956 - 2019
Martin Morris of Guelph passed away on August 7 at Innisfree House in Kitchener. He died as he lived his life: quietly, humbly and unassumingly from an extremely rare brain cancer, gliosarcoma.
Born in Portsmouth, England in 1956; he came to Montreal, Canada with his parents as a baby. He lived in Montreal, Niagara Falls, Singapore and Peterborough. For the last 35 years Martin lived in Guelph surrounded by a caring community.
Martin is predeceased by his mother Nesta Morris in 2008. Deeply missed by his sister Charlotte Ryan and brother-in-law Jerome Ryan of Toronto and his nephew, the cellist Peter Xavier Ryan. His father Peter Morris and his father's partner Mona Negoita of Waterloo are also mourning his loss. His dear friend Marta Holfeuer who provided unwavering and loving support to Martin as well as his family, will truly miss his friendship.
Martin was an RPN at St Joseph's Health Care Centre in Guelph for 17 years and a proud recipient of their Mission Legacy Award where he was acknowledged for his "polite and calm disposition who attends to clients with care and compassion". He spoke French fluently with an Honours BA in French and an Honours BASc in Gerontology. A member of Mensa -- Martin had an extraordinary depth and breadth of knowledge on a multitude of subjects. He was a marathon runner and extensive walker, a copious letter writer. Lover of all fine things, Martin enjoyed wearing Mont Blanc sunglasses and odd socks; breakfast with Gordon at Wimpey's and dining at Miijidaa as well as staying at the Royal York Hotel. He had a quick wit and found humour in many things – he loved hearing the latest gossip. He lived all of his life with mental health issues that shaped him into the caring person that he was as he came to accept himself. An extremely generous gift giver -- his true gifts were his care and concern and his ability to be a strong friend to those who needed him. He was always thoughtful and his actions were done with selflessness.
This last year allowed us to return his many gifts of kindness as we were able to care for him. His diagnosis was devastating to us – but it gave us this very special time with him that leaves us with a lifetime of joyous memories.
In memory of Martin, donations to the Guelph Public Library, where Martin enjoyed many hours, especially after his diagnosis, as it was a refuge and a hiatus from his illness. Donations may be arranged through the Erb & Good Family Funeral Home, 171 King Street S., Waterloo www.erbgood.com or 519-745-8445.
Many thanks to Martin's and our friends, family, neighbours and health care workers whose prayers, support and acts of loving kindness truly lifted and carried us through this journey. A big shout out and appreciation to nurses everywhere for their exceptional care and compassion that ensures every person feels loved and cared for – and whom Martin always enjoyed listening to and sharing nursing stories that only those who work as nurses would understand.
A private cremation ceremony has already taken place.
Friends are invited to share their memories of Martin with his family on Sunday August 25th between 2:00 and 4:00 at Miijidaa cafe + bistro 37 Quebec St Guelph. With tributes starting at 2:30.