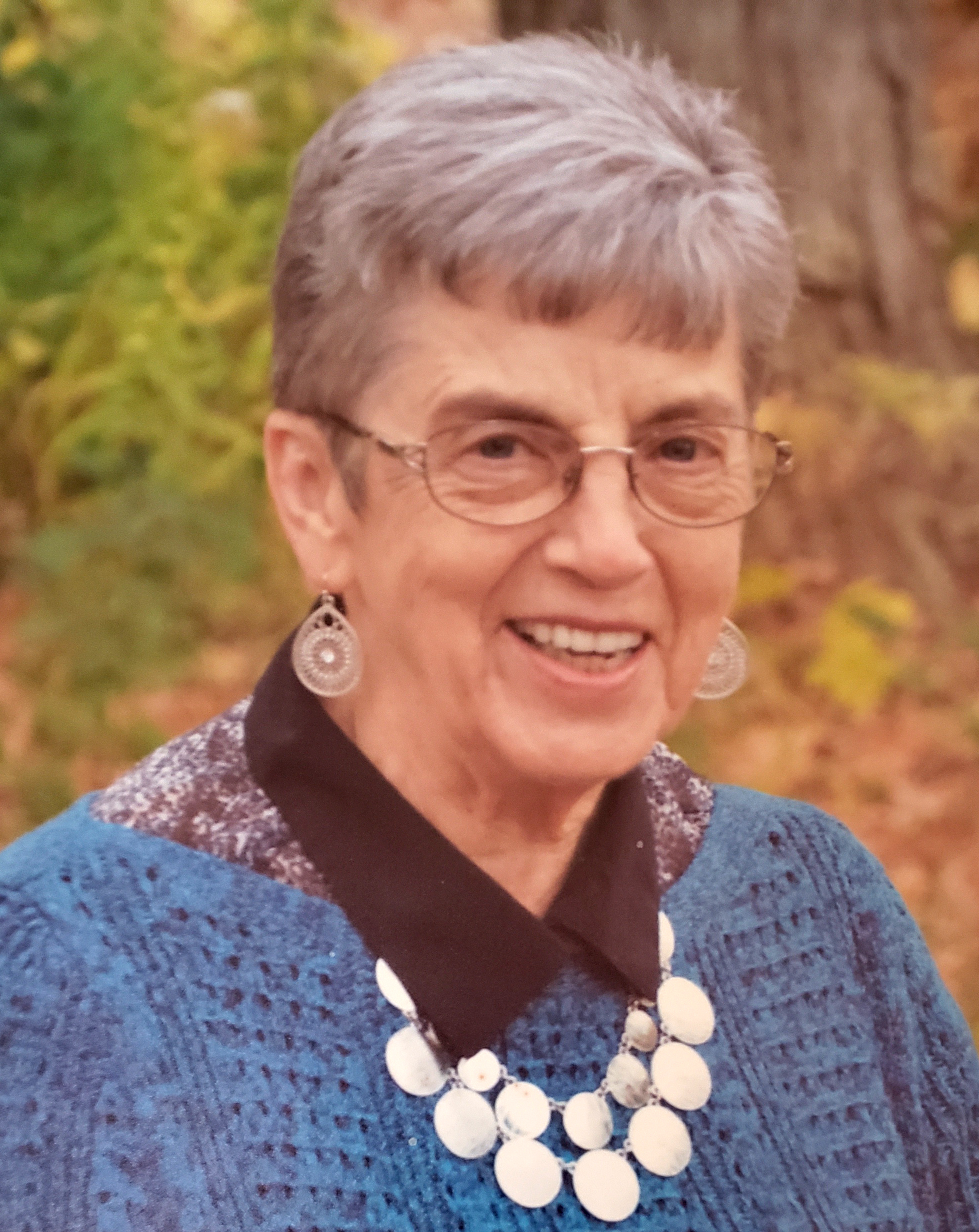 Pat Albrecht
Pat Albrecht passed away peacefully in her sleep on Monday September 30th in her 80th year. Pat loved her boys, John & George and they knew what an amazing gift they were given. Pat adored her daughter-in law Christine Albrecht and her face lit up when she saw her grandchildren Josiah, Micah and Zachariah. She kept in touch with her siblings Aubrey (Christine) Harrold and Sheila (Dee) Reeves with weekly phone calls that often made her giggle. Pat (originally from Edmonton) deeply loved her husband John Albrecht, missed him since his passing 7 years ago and looked forward to seeing him again. She raised her family in Wellesley Ontario where her husband's family, church and neighbours formed communities that gave her life purpose, meaning and joy. She is survived by her sisters in law Eva Albrecht, Erma Leis, and Emma Lichti and pre-deceased by Mary and Anson Yutzi, Ervin Albrecht, Omer Leis, and Albert Lichti. Pat maintained many special relationships with nieces, nephews and cousins on both sides of her family, near and abroad.
Pat was a strong and compassionate woman which perfectly fit her vocation of nursing. She nursed as far away as Yellowknife, but Bruner Nursing Home and Stratford General Hospital were always special. Mom's world grew in retirement. She led several bible studies and offered countless hours of support to her church family at Waterloo Mennonite Brethren. Mom connected with the local Syrian community, enjoyed their hospitality and celebrations and grew and learned through her new friendships. She ministered to parents of LGBTQ children and showed unconditional love to those whose families did not fully accept them. In her spare time she was an avid gardener and wrote letters to members of Parliament in support of First Nations communities. Those who knew Pat treasured her friendship.
Friends and family are invited to share memories of Pat during visitation at the Erb and Good Family Funeral Home, 171 King St. S. in Waterloo on Friday October 4th from 2-4pm and 6:30-8:30pm. The funeral service will be held at the funeral home on Saturday October 5th at 11am followed by reception and interment at First St. Paul's Lutheran Cemetery, 3620 Nafsiger Road, Wellesley at 2:30 pm.
In lieu of flowers, donations will be accepted to Generous Space (ministry for LGBTQ+ Christians) or the Mennonite Central Committee and may be arranged through the funeral home or at www.erbgood.com or 519-745-8445.