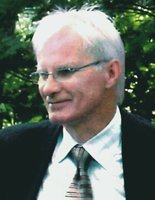 Andrzej 'Andre' Janusz Zybura
With much sadness, I announce the passing of my husband Andrzej
(Andre) Zybura on March 13, 2020; due to idiopathic pulmonary fibrosis. Andrzej was 68 years old.
He enjoyed a 27-year career in the telecommunications industry and retired six years ago. Andrzej liked spending time with his family, friends, and dogs. He loved a good game of chess and the high adrenaline of the local and international chess tournaments. An elegant dresser; he also loved sharing his many stories at social gatherings. Andrzej will be greatly missed by his family and friends.
Andrzej was predeceased by our beloved son Bart (2017) and his parents. He leaves behind his wife Anna, his brother Jerzy, and his entire 'in-law' family: sisters Elzbieta (Zbigniew) Iwinski and Justyna Pelka with their father Waclaw. He will also be missed by his two nephews and their families: Mark (Natalia) Iwinski, with little Livia and Elena, and Martin (Ewa) Iwinski.
Andrzej's cremated remains will be placed next to Bart's at Williamsburg Cemetery in the spring.
Due to the coronavirus concerns, there will not be a visitation scheduled for friends and colleagues.
Condolences for the family may be arranged through the Erb & Good Family Funeral Home, 171 King Street S. Waterloo at www.erbgood.com or 519-745-8445.