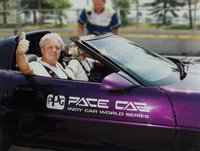 Walter (Wally) Steven Bacso
BACSO, Walter Steven (Wally).
With great sadness, we announce the passing of Walter Steven Bacso (Wally) at Grand River Hospital on January 30, 2021.
He was a dear husband to Carole for 59 years and a loving father to Stephen (Debbie) and Stanley (Carole Ann) and grandchildren Sarah (Shaun), Meghan, Sam, Courtney and Brooke (Adam) and a good friend to Roy and Pam MacDonald.
He was a devoted brother to Emeric (Denise) and uncle to Christopher, Michelle and Geoffrey.
He was a special brother-in-law to Norma (Larry) Treacy and uncle to Ann, Matthew (Victoria), Susan (Jon) and Caroline (Tytus) and great uncle to Stuart, Mary, Alice and Alexander, with whom he shared many happy times.
Wally worked for 40 years in the automotive paint and supplies business in Toronto. "Wall's the name, paints the game."
He had a witty sense of humour, and all his old friends will miss him. During retirement, he pursued his passion for golf. Most summer days, he could be found on the links of the Dundee Golf & Country Club, where he marshalled for many happy years.
As one good friend described him, " He was such a sweetheart."
There will be no service at this time due to Covid. A graveside service will be held at Calvary United in St Jacobs followed by a celebration of Wally's life at a future date to be determined.
Special thanks to Dr. Mayer and his team at the Mayer Institute for their care and compassion over the years.
In memory of Wally, please make any donations to the Food Bank of Waterloo Region and Alzheimer's Society.