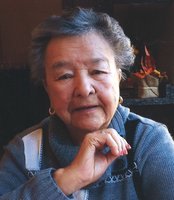 Rosina Flint
To view the livestream and recording of Rosina's service, please click here.
It is with a heavy heart that we announce the passing of Rose (Rosina) Flint on April 2, 2021 at the age of 87.
Rose was born to Peter and Maria Boehm on August 24, 1933 in Waltersdorf Romania.
Rose was predeceased by her husband, Harold Flint in 1999, her brother Peter and sister KatieHerman. She is survived by her brother Michael Boehm (Anna Boehm) and sister Mary Schaefer, sister-in-law Lilly Gotthartsleitner (Hans).
Rose will be terribly missed by her daughters Ruth Reynolds (husband Jim), Heidi Flint (husband Jay), grandchildren, Jacquie Fritsch (husband Andrew), Michelle Dienesch (husband David), Charmaine Thoms (husband Corey), Britt Clark (husband Evan), Tim Rickard (wife Ryan) and great-grandchildren, Brandon, Noah, Joshua, Nicholas, Hunter, Alexis, Addison, Ayla, and Margot.
Rose will also be missed by her many nieces and nephews, their families, and her cherished friends.
Acknowledgement: Words cannot express our sincere appreciation for the exemplary and loving care provided by Derbecker's Heritage House staff and Grand River Hospital staff.
A private funeral service will be held at the Erb & Good Family Funeral Home, 171 King St. S., Waterloo on Monday, April 5, 2021 at 12:00 p.m. Family and friends are encouraged to attend virtually using the livestream provided by the funeral home at www.erbgood.com. Due to current pandemic constraints, attending in person is by invitation only. Interment will be held at a later date.
Condolences for the family and donations to the Grand River Hospital can be arranged through the funeral home at www.erbgood.com or 519-745-8445.