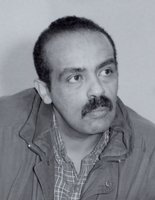 Desi Worku
To Book RSVP for Visitation, click here
Worku, Desalegn Alemayehu "Desi".
Passed away at Grand River Hospital KW Campus on Sunday, July 25, 2021, at the age of 62 years.
Friends will be received at the Erb & Good Family Funeral Home, 171 King Street S., Waterloo on Saturday, July 31, 2021 from 10am - 12pm. To attend visitation please RSVP to the funeral home by telephone 519-745-8445 or online click here
Funeral Service will be held at Hamere Noah Kidane Meheret Ethiopian Orthodox Church, 1677 Snyder's Road, Petersburg on Saturday, July 31, 2021 at 12:30pm. Interment will follow at Williamsburg Cemetery, Kitchener.
In memory of Desi donations may be made online at Go Fund Me