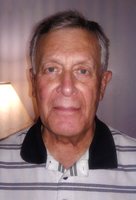 David William Lundy
It is with heavy hearts we announce the passing of David Lundy. He died peacefully at Grand River Hospital on Thursday, August 5, 2021.
Predeceased by his 11 year old daughter, Kara Lundy.
David was born in Toronto on May 3, 1946. He graduated from McMaster University in Hamilton and then Chiropractic College in Toronto. He moved then to Kitchener to begin his practice and love of Chiropractic for almost 50 years in Kitchener and 40 years in Milverton. He loved his patients. He enjoyed old autos and had a passion for gardening.
He had a love for the Lord Jesus Christ which was evident in his everyday life. He was a man seeking God and delighted with His Word. David was a devoted and caring husband. We are so sad to see him go, but know he is in a much better place. "Safe at home with his Lord and Saviour".
David leaves behind his wife Luba Lundy, son Kyle Lundy and wife Amanda. Two loving grandchildren, Jocelyn and Anson. He also leaves behind his loving daughter, Krista Lundy. Also his sisters, Carolan and her husband Graham McCreery, Gail and her husband Gord Thorpe and his brother, Warren and his wife Karie Lundy.
The Lundy family will receive relatives and friends at the Erb & Good Family Funeral Home, 171 King St S., Waterloo on Wednesday, August 11, 2021 from 10 a.m. – 12 p.m. To attend the visitation, everyone must wear facial covering and RSVP to the funeral home at www.erbgood.com or 519-745-8445. The funeral service will be held at Creekside Church, 660 Conservation Drive, Waterloo on the same day Wednesday, August 11, 2021 at 1 p.m. A private family interment will be held at Woodland Cemetery.
In lieu of flowers, memorial donations can be made to the Grand River Hospital Foundation and can be arranged through the funeral home at www.erbgood.com or 519-745-8445.