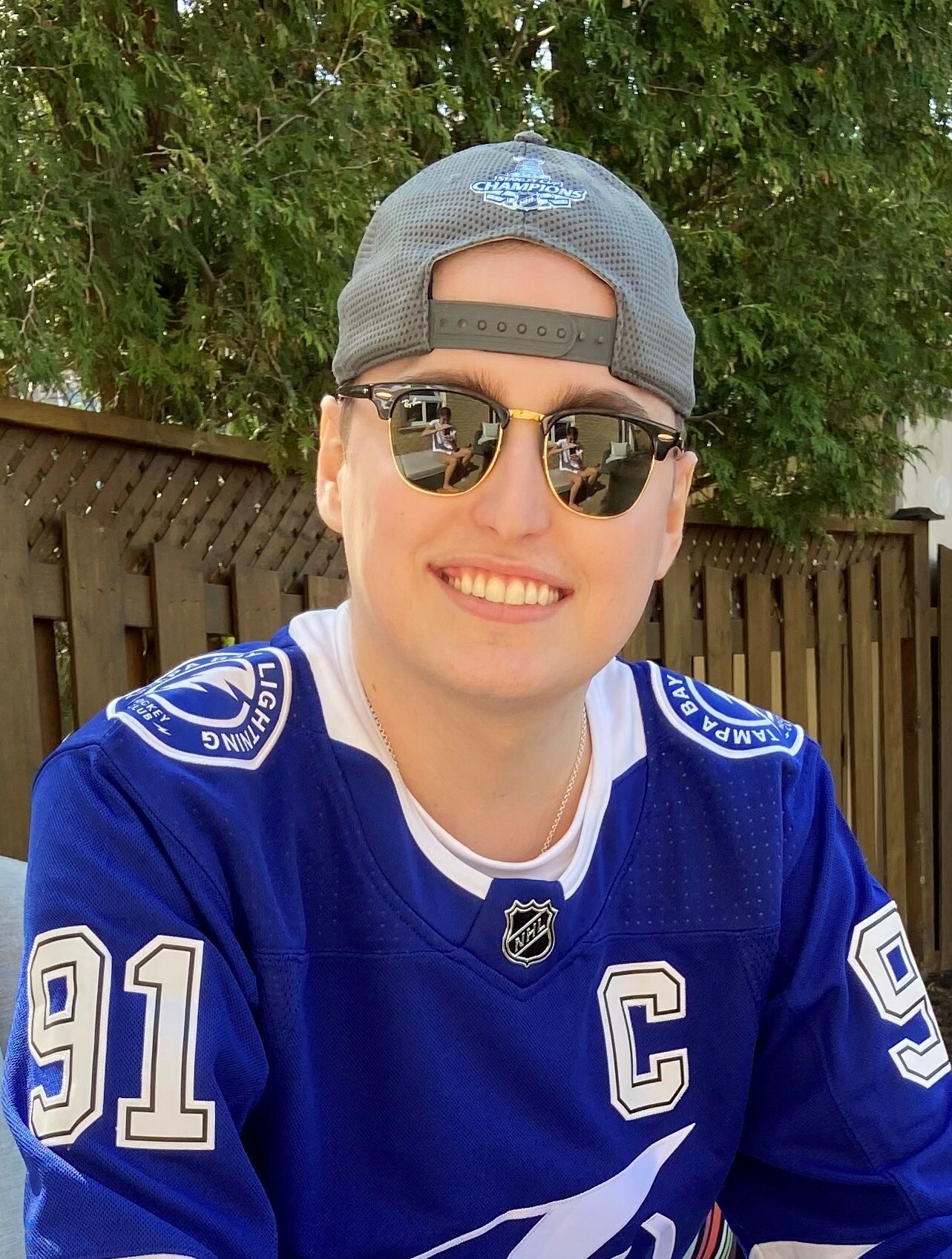 Zachary Jacob Kennedy
To RSVP to attend the Visitation, Please Click Here.
To View Livestream of Funeral Service on Friday, August 20, 2021 at 11am., Please Click Here
It is with deep sadness that we announce the passing of our son Zachary Jacob Kennedy. Zach passed away at home, surrounded by the love of his family, on Tuesday, August 17, 2021, at the age of 21 after courageously fighting a lengthy battle with Ewing Sarcoma.
Beloved son of Judy and Tracy Kennedy, loving brother of Madison Kennedy (Anthony Franks), cherished grandson of Joyce Coupland, dear nephew of Uncle Kevin and Aunt Carol Coupland, Uncle Rick and Aunt Mary Kennedy, and Uncle Bevin Kennedy, and cousin of Charlie, Henry, and Isabel Coupland, Bridget Kennedy and Jonathon Wright, Meaghan and Trevor Porter, and Courtney Czerlau.
Predeceased by his maternal grandfather, Stewart Coupland of Waterloo and paternal grandparents, Tim and Betty Kennedy of Teeswater.
Zach touched many lives including his wonderful, close friends and teammates over the many years of playing Kitchener Jr Ranger Hockey.
Zach was a proud fan of the Tampa Bay Lightning hockey team, relishing in the winning of back-to-back Stanley Cups. Zach's infectious smile and witty sense of humour was touched by family and friends. Zach will be forever missed.
We greatly appreciate all the extraordinary, loving care and support provided by Dr. Albiruni Razak and his oncology team at Mount Sinai Hospital in Toronto. A special thank you to Dr. Allan Detsky while in his care at Mount Sinai Hospital and to Dr. Bill Plaxton, Dr. Natalie Needham-Nethercott, Dr. Ted MacKinnon, and Dr. Andre Moolman, and the ICU staff at Grand River Hospital for the exceptional care given to Zach in his lengthy stay and the extraordinary measures taken to bring Zach home. Heartfelt thank you to the Paramed palliative team for the amazing care given.
Visitation will be held at the Erb & Good Family Funeral Home, 171 King St. S., Waterloo on Thursday, August 19, 2021 from 6:00 p.m. – 9:00 p.m. and on Friday, August 20, 2021 from 2:00 p.m. – 4:00 p.m. and 6:00 p.m. – 9:00 p.m. To attend the visitation, please wear a face mask, observe physical distancing, and register (RSVP) by contacting the funeral home at www.erbgood.com or by calling 519-745-8445. A private family funeral service will be held.
Condolences for the family and memorial donations to the Princess Margaret Foundation, Medical Oncology Sarcoma Fund or the Grand River Hospital Foundation may be arranged by contacting the funeral home at www.erbgood.com or 519-745-8445.