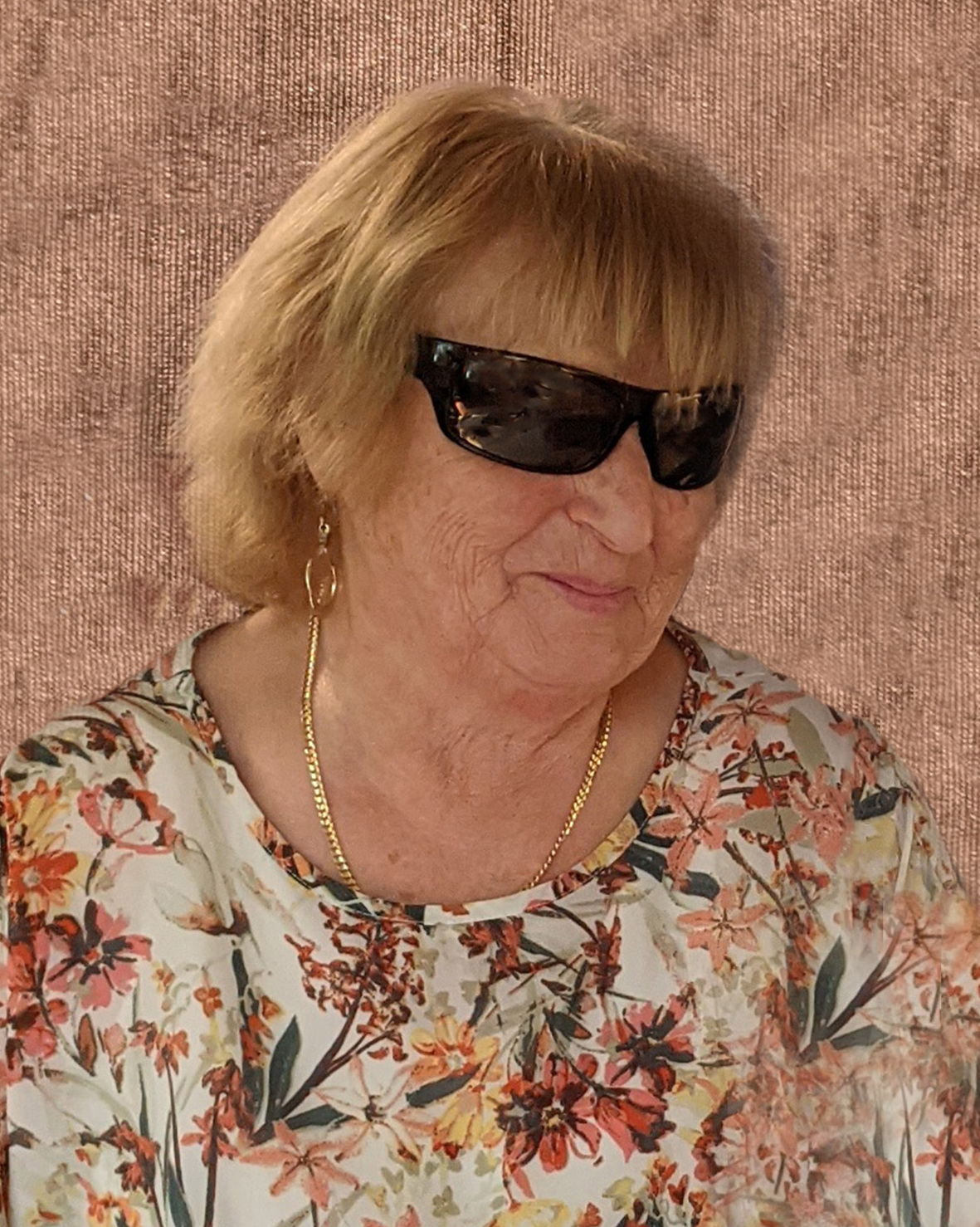 Alice Van Dyke
To RSVP for the visitation and service, please click here.
Passed away peacefully at St. Mary's Hospital, Kitchener, on Monday October 25, 2021, at the age of 85. Alice is now in the arms of her loving Lord and Saviour.
Loving wife of Ralph for 62 years. Dear mother of Sandy Passchier deceased (John Passchier), Pauline Metcalfe (Mike), Michael Van Dyke and Gloria Livock (Brad). Will be lovingly remembered by her grandchildren Michelle Kuipery (Mike), Caitlyn Gooding (Jon), April Douwes (Brad), Cassandra Vedder (Dan), Daryl Warnaar (Melissa), Kelsey Warnaar (Nathon), Steven Livock, Holly Livock (Ryan), Noah Van Dyke, Wyatt Van Dyke, Evan Van Dyke (Donna Knipe); great-grandchildren Brody, Justin, Brooke, Taylor, Arie, Eli, Kaylee, Emilie, Lillie, Lucas, Hudson.
Cherished sister of Arnold Rumph (Cathy), of Florida, Hilbert Rumph, of Drayton, Jake Rumph (Theresa), of Hamilton and Albert Rumph (Ann), of Dunville; sister-in-law of Tim Van Dyke (Selina), of Ottawa, Faye Van Dyke, of Durham, Ina Drost, of New Hamburg, Jenny Yzerman (Herman), of St. George, Frieda DeKoning (Ron), of Moorefield.
Predeceased by her brother Henry Rumph, sister Hilda Steenbergen, brother-in-law John Steenbergen, sisters-in-law Ann Marie Rumph, and Diny Rumph; brothers-in-law John Van Dyke, Pete Van Dyke and Jake Drost.
A special thanks to the Cardiac Care Unit Doctors and Nurses on the 3rd Floor and the Emergency Unit Staff at St. Mary's Hospital.
To attend the visitation and service for Alice, personal face coverings are required, and relatives and friends must register (RSVP) at www.erbgood.com or by calling the funeral home at 519-745-8445. Visitation will be held at Community Christian Reformed Church, 1275 Bleams Rd., Kitchener on Thursday, October 28, 2021, from 3:00 to 6:00p.m. The funeral service will be held at the Community Christian Reformed Church, Kitchener on Friday, October 29, 2021, at 3:00p.m., with Rev. Bernard de Jonge officiating. Private family interment to follow at Williamsburg Cemetery, Kitchener.
Condolences for the family and donations to CNIB Foundation or Breast Cancer Society may be arranged by contacting the funeral home at www.erbgood.com or 519-745-8445.