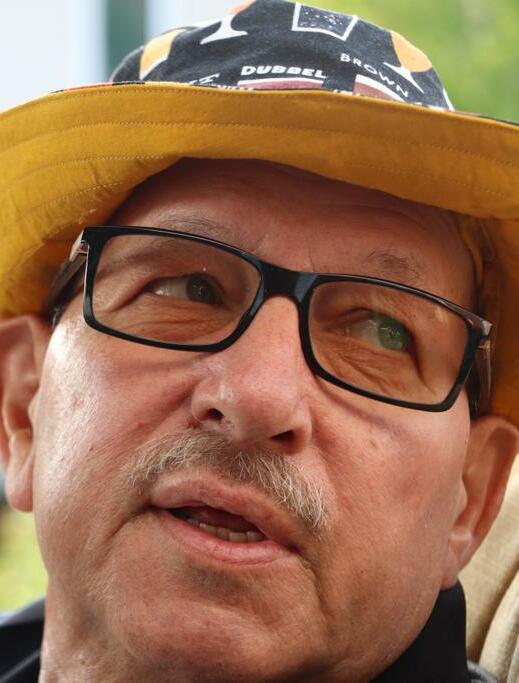 Dieter Werner Hensler
Born in Konstanz, Germany on January 16, 1954. Died in Kitchener, Ontario on October 31, 2021 at Innisfree House with his darling wife, Marie, by his side.
Anyone who knew Dieter knew three things about him:
1. He was German
2. He was an engineer
3. He was a German engineer
He was also a proud father to his daughters; Manuela (Sigi), Simone (James) and Julia (Chris). He was equally proud of Marie's daughters; Shannon, Vanessa (Mark) and Lauren, who will miss him dearly. His love and support was unwavering.
Dieter is also remembered by his 5 grandchildren; Vivian, Justin, Robin, Jacob and Annika, who were always close to his heart.
Dieter and Marie celebrated their 20th wedding anniversary by renewing their vows at Innisfree House on October 26th, with his brother Manfred, and his wife Elvira, in attendance.
Dieter died as he lived, doing it his way and on his own time.
In lieu of flowers, donations to Innisfree House in his honour would bring much peace to his family. The care and respect he received from the staff there will never be forgotten. Dieter said that if he could, he would give Innisfree House a "5-star review on Yelp". Condolences for the family and donations may be arranged through the Erb & Good Family Funeral Home, 171 King Street S. Waterloo at www.erbgood.com or 519-745-8445.
Du hast Deinen letzten Berg bezwungen, die Hürde des Gipfels zielstrebig mit großer Willensstärke erklommen....nun wandere weiter Du Fels in unserer Brandung.