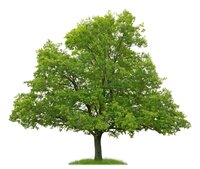 Keith Lomax
March 3rd 1952- November 8th 2021,
It is with heavy hearts we announce the passing of our beloved father, Grandfather. Keith James Lomax, of Eccles Lancashire England, passed away peacefully in Grand River Hospital, with his two sons by his side.
Keith was the son of the late Winifred Alice(Maxwell) Lomax and Harold Lomax. They immigrated to Canada in 1967 when Keith was 15 years old. Keith then took residence in Guelph. He married Donna (Dolby) Lerch and raised two sons Kevin and Chris.
Keith will be remembered as a quiet man who loved sports cars and dogs.
Keith is survived by his two sons, Kevin Lomax and Chris Lomax(Roberta Moore)
His three granddaughters Taylor, Avery and Scarlett Lomax. And his two grandsons Brock and Josh Lomax.
Keith leaves to mourn his brother Ian (Margery) Lomax. And many nieces and nephews.
He is predeceased by his brothers Allan(Wendy-Pauline), Raymond(Mary) and Donald (Valerie-Lisa) Lomax.
There will be no visitation, only a quiet gravesite ceremony for his immediate family.