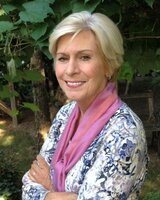 Beverly Benewith Carney
Beverly Benewith Carney, 73, of Waterloo, Ontario passed away on Saturday, December 25th, 2021.
Bev was born on December 10th, 1948, to June and Clate Gosling and grew up in Georgetown, Ontario. Bev had many interests and went on to a variety of careers that included working as an event planner, painter, teacher, financial advisor and marketing director.
Bev had a wonderful sense of humour and loved to laugh with her family. She was the first to get up to dance when music played and was known for her carefree nature. She was a humble Christian that lived her values through philanthropy and showing kindness to others. Bev faced several health challenges later in life, and she handled these obstacles with the same grace, resilience and humility with which she approached her daily life.
Bev is survived by her daughters, Melissa and Kristen, and her sons, James and Maxus, and five grandchildren, Roan, Greyson, Navy, Quinlyn and Benjamin. While Bev's family grieves her loss, they are choosing to remember Bev at a later date in a private Celebration of Life that honors her spirit.
Condolences for the family and donations to World Vision may be arranged through the Erb & Good Family Funeral Home, 171 King Street S. Waterloo at www.erbgood.com or 519-745-8445.