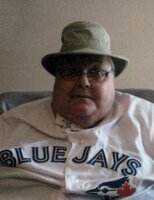 Jeannie McLean
On Saturday, December 18, 2021, Jeannie McLean died peacefully at Grand River Hospital with son, Bill, and the Rev'd Dr. Preston Parsons at her bedside, in her 77th year.
Jeannie is survived by son, William Clark McLean, daughter-in-law, Dawn Deluca-McLean, and her precious grandson, Kai William McLean. Predeceased by sister, Charlotte Cahill (1971), brother, Leonard Cahill (1979), parents, Charlotte Ina Cahill & Thomas Leo Cahill, and grandparents, Charlotte Pearl Knapp and John Colbourn Clark.
Jeannie was born in Smiths Falls and moved to Kitchener with her parents several years later. She was a Nurses' Aid as well as being a volunteer with the Red Cross and a member of the Canadian Legion.
Over the years Jeannie enjoyed singing with Alfred Kuntz Music Alive, as well as the All Saints and St. Andrews Anglican Church choirs. Her last church home was Church of St. John the Evangelist.
Jeannie was also part of the K-W Bowling League. In her later years Jeannie could be spotted on her red scooter around town and she especially enjoyed visiting the swans, geese, and ducks in Victoria Park.
A memorial service will be held this spring at Church of St. John the Evangelist (Anglican).