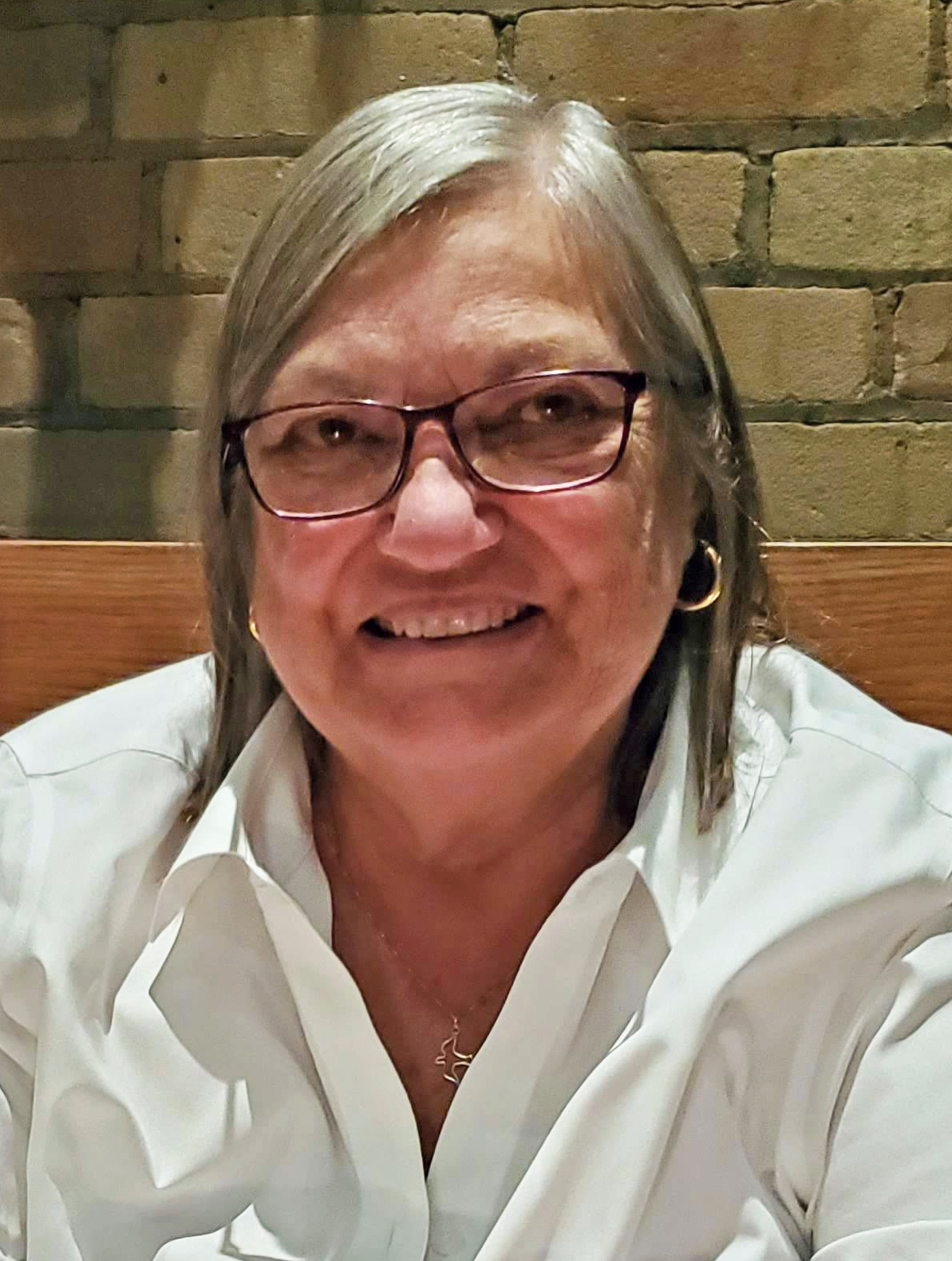 Judith Elizabeth Jutzi
To view the livestream of the funeral service, please CLICK HERE
It is with extreme sadness that we announce the passing of Judith Elizabeth (Martin) Jutzi at age 72. She passed away peacefully at Grand River Hospital surrounded by her family on March 5, 2022, after a long and valiant struggle in the ICU after complications from surgery.
Judith is survived by her beloved husband of 51 years, Terry, and her dear children, Jessica and Steve Kelley, and Seth and Allison Jutzi, and the "apples of her eye," her grandchildren, Samuel William and Findlay Grace Lauretta Kelley, and Evelyn Ruth Jutzi. Also survived by her sister-in-law Margaret Martin, brothers and sisters in law Collin and Marnie, Tom and Nancy, Marj and Doug Richard, Dave and Joanne, many nieces and nephews and the extended Martin, Brubacher and Cathrea families.
She is predeceased by her parents Zienas (1993) and Lauretta (2008) Martin, her brother Doug (2015), and her in laws Rufus (2011) and Ruth (2018) Jutzi.
Judith grew up in North Waterloo, attended Martins Public School, Rockway Mennonite Collegiate, and then went on to become an elementary school teacher at Bridgeport PS for three years and Grand View PS, Cambridge for four. She left the teaching profession in 1976 to spend time at home with her children for the next nine years. In 1985 she followed her true passion, books, returning to the workplace to become manager of Provident Bookstore, Readers Ink Bookshop and The Bookshop at Pandora Press, retiring in 2009.
Judith was an avid reader, was affected deeply by social injustices, had the courage to speak up when necessary, was always consistent to her values, loved the discourse of her Book club or her church, enjoyed the respect of many friends with her humour and honesty, and had the ability to lead.
Her treasured place was the family cottage at Chesley Lake which she has enjoyed since childhood. There she became an avid water skier, a swimmer who swam the length of the lake on several occasions and an accomplished golfer. In recent years she took to kayaking, but mostly it was a place to be with her special people, her family. She experienced the joy of watching her grandchildren learning to swim and dive, as her parents had years earlier.
Her family was the centre of her life. For years she would host Sunday evening meals and enjoy the fun around the table. She was our rock, always there to help plan and bring a clear perspective to the issues of the day as she enjoyed and contributed to our family discourse.
She highly valued her church community at Erb Street Mennonite where she shared her gifts in so many ways over the years. Many of her close friendships are tied to this place.
We extend our thanks to Dr Rosenstein, Nancy, Sandra and their team in Home Hemodialysis for their support these past six years, and to the many members of the ICU for walking alongside us for the past two months.
Visitation will take place at the Erb & Good Family Funeral Home, 171 King Street South, Waterloo, on Saturday, March 12, 2022 from 3:00 pm to 7:00 pm. A service of celebration will take place at Erb Street Mennonite Church on Sunday, March 13, 2022 at 2:00 pm with Pastor Myrna Miller Dyck officiating. Please join us at the church at 1:30pm for a musical prelude with Mike and Diana Erb as they feature pieces of music special to Judith.
Condolences for the family and donations to the Grand River Hospital Foundation – Renal Clinic or to The Working Center can be arranged through the funeral home at www.erbgood.com or 519 -745-8445.
Those attending the visitation must register online at www.erbgood.com or by calling the funeral home at 519.745.8445. Cremation will have already taken place. A private family committal service will take place at Erb Street Mennonite Cemetery at a later date.
Judith's family requests that visitors at the funeral home and those attending the funeral service wear masks and be fully vaccinated.
For those unable to attend the funeral, the service will be live streamed at www.erbgood.com and will remain on the funeral home website for future viewing.