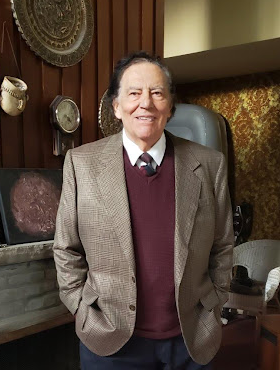 Koncay Huseyin
Obituary of Professor Dr. Koncay Huseyin
After working very hard and living a full life, Koncay Huseyin passed away peacefully at St. Mary's General Hospital in Kitchener, on Thursday, June 2nd, 2022, at the age of 85.
Koncay is survived by his wife Tuncay, daughters Neyzar, Zuhal, & Hulya, son-in-law Cahit, and granddaughter Seda.
Born in Nicosia, N.Cyprus in 1936, Koncay Huseyin received a degree in Applied Mechanics in 1960 from Istanbul Technical University. He attended the University of London, where he received a PhD in Civil Engineering in 1967 and served as Assistant Professor in the Department of Engineering Sciences at Middle East Technical University in Ankara from 1968-1969. In 1969, he emigrated to Canada with his family where he was affiliated with the University of Waterloo, first in Civil Engineering but moving over to the Department of Systems Design Engineering in 1972, and was promoted to Professor in 1975. He was the chairman of the department for 9 years (1978-1987). He is the author of 3 books & many papers, his research earning him the distinction of the DSc degree of the University of London. His dedication to teaching was recognized by his students when he was presented the coveted Distinguished Teacher Award in 1985. He opted for an early retirement in 1996 and was awarded the title Distinguished Professor Emeritus in 1997.
Koncay was a great, loving husband & father, who enjoyed spending time with his family, travelling, swimming, listening to classical music, driving his Barracuda & smoking his pipe after dinner. He loved lions, and was greatly interested in astronomy, outer space & the universe. He will be greatly missed.