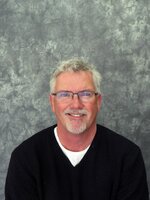 Russell Allen Curry
Our sweet and gentle Husband, Father and Brother passed away Wednesday, October 5th, 2022 surrounded by the comfort of his family at the age of 65.
Russ was born in Guelph, Ontario on October 3rd, 1957. He is survived by his loving wife, Sherry, his two much loved children, Brandon, and Crysta (Skovsgaard), his two sisters Skip (Liz) and Anne, his grandchildren Brianna, Nora and Clara and his nieces and nephews. Those who passed before him are his parents Lloyd and Jeanne Curry and brothers Deke MacDonald and George Curry.
Russ was an avid outdoorsman and conservationist. His deep love of nature was passed along to him by his departed brother George. He became a private pilot and spent many years enjoying his passion for flying. Russ could build, renovate, and fix just about anything. He was always curious and learning and had a quick-witted sense of humour. He spent the last 15 years working for GHD Contractors. His work at the Dufferin Aggregates site in Milton was a great source of pride for Russ. He was in his element and his passion and commitment was evident to everyone who worked with him.
Special thanks to his Doctors and Nurses for their excellent care and support over the last two years.
A visitation for family and friends will be held at Russ' home, on October 15th, 2022 from 1:00-4:00 pm. A private celebration of life will follow in the coming weeks.
Russ was an avid hiker and passionate about his years of work in the escarpment surrounding the Bruce Trail. Family would appreciate donations as expressions of sympathy to the Bruce Trail Conservancy. https://brucetrail.org/