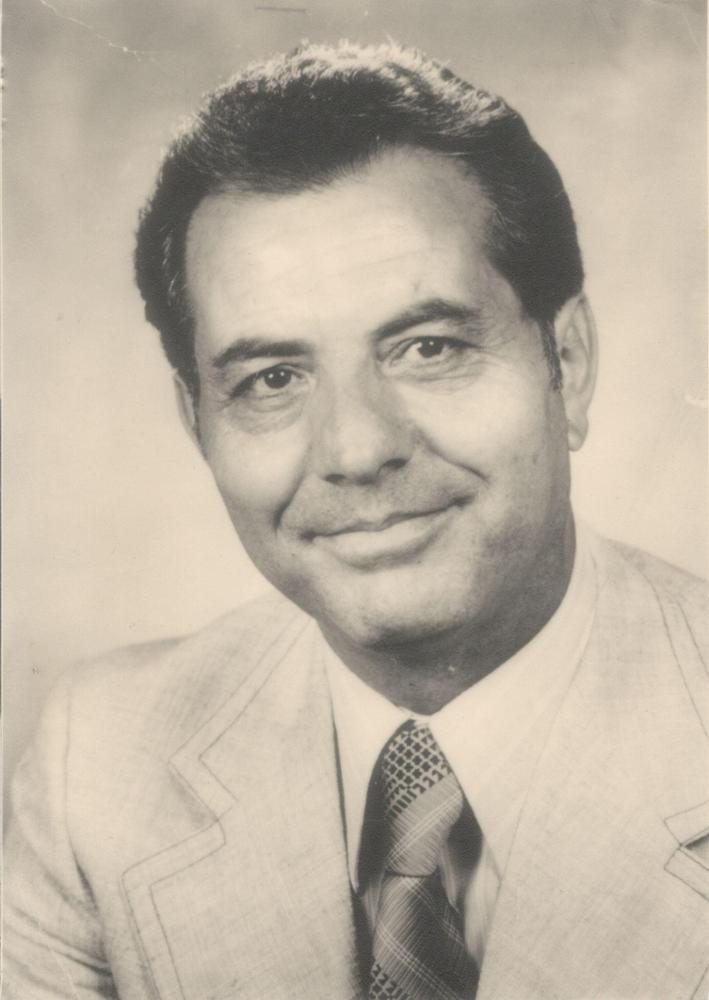 In Memory of
Gregory Assimacopoulos
1930 - 2017
Obituary of Gregory Assimacopoulos
~Bring me Greece, bring me youth, take me home to my mountains, to my ocean, take me home to my Kalli.~
Born on a scenic mountain in Kouvela, Messinias Greece on March 15th 1930, Gregory took his last breath and slipped away quietly at 5:30 a.m. on Wednesday March 29th in the presence of his beloved children and devoted sister. Gregory had a dream of his wife several days before his passing. She told him that their children were fine, and that it was time for him to be with her. When he awakened from his dream Gregory had a strong desire to smell the incense his wife had burned often in their home. Gregory asked his son to bring him the incense so that he could smell its aroma again. He did and later that day he fell ill. His last wish to his children was "Bring me Greece and my youth." He had a powerful passion for his home country and the music of the clarinet, and the old folk songs the instrument played. He is there on his mountain, the old man and the clarinet, the music in the distance, and he stands hand in hand with his beloved "Kalli" smiling upon him and admiring his handsome young face.
Gregory was a strong vibrant man, life was lived as right or wrong, and he expected no less from the people he loved. He was a member of his church which his wife had been so devoted to. Very few people were aware of the sense of humor he possessed, because he did not share himself easily. In the local business world, people knew him as someone who was hard working, determined and fierce in his passion. He was a man with great pride and had a strong work ethic. You always knew how you stood with Gregory, he was not a man to shrink away, he was a man who spoke his mind. Love him or not, he did not care, he was who he was take it or leave it, but he did have a nice smile when he used it. When offering his advice it was usually good advice because he cared. He was a successful business owner of local restaurants, had a 40 year career as a member of the real estate board. Owned and operated his brokerage firm Gregorios Realty Inc.,
Gregory immigrated to North America by ship, following in the footsteps of his grandfather and father prior to WW1. He arrived by ship with very little in his pocket. He finished high school and served Greece in the Navy, then served Athens as a police officer.
Gregory leaves behind his beloved children, son Robert Assimacopoulos, his daughters, Alana and Gabriella, daughter Vasiliki "Bess" and her husband John Markou, her son and his namesake Gregory Markou, beloved wife who rests in heaven Kalliroe Assimacopoulos nee Arvanitis,
He will be missed by his siblings, sister Chrisoula and her husband Aris Papadopoulos, Brother Gus and his wife Paraskevi, predeceased sister Angeliki and his brother in-law George Anagnostopoulos, predeceased brother Nikolas, his wife Athanasia, extended family in Greece and nieces and nephews.
May his memory be eternal
Friends and relatives are invited to share their memories of Gregory with his family during visitation on Friday, March 31, 2017 from 5-8 p.m. with Trisagion at 6:30 p.m. at the Erb & Good Family Funeral Home 171 King St. S., Waterloo.
Funeral service will be held at Saints Peter & Paul Greek Orthodox Church, 527 Bridgeport Road E., Kitchener on Saturday, April 1, 2017 at 1 p.m. with Father Konstantine Chatzis officiating. Interment to follow in Parkview Cemetery, Waterloo.
Condolences for the family and donations to the Lung Association Waterloo Wellington the Alzheimer's Society or Saints Peter & Paul Church.