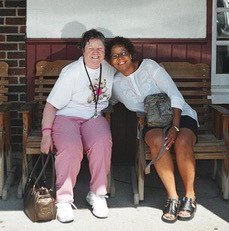 Obituary of Elizabeth Hunter
Anne Hunter
July 6, 1943 - November 29, 2017
Elizabeth Anne Hunter, known as Anne, age 74, died at St. Mary's Hospital, Kitchener. She had suffered from severe respiratory issues for several years and had been hospitalized frequently these last few months.
Anne was the daughter of the late Bill and Hattie Hunter. She was born and raised in Kitchener and lived in the family home on Earl Street for over 50 years. She worked as a bookkeeper in K-W and also in Whitehorse. She volunteered at Empire PS in Waterloo and faithfully phoned, visited and wrote to family and friends nearby and far away in Alberta, California, England, Scotland and Australia.
Anne will be missed by her daughter Kelly Jobs and family in Red Deer AB and by her brother Stuart Hunter and family in Mount Forest ON. Anne had lived for the past nine years at Millwood Manor in Kitchener where she received assisted living support. Sincere thanks to the Millwood Staff and to Dr. Anil Chettimada for your care and understanding. A special thanks to the emergency and ICU staff at St. Mary's for your care of Anne these last months.
Anne will be remembered as a kind and caring friend by Martha Campbell and Anne Cameron and their families. Anne's wishes were to be cremated. A private memorial will be held at Millwood Manor later in December.
Donations in Anne's memory can be made to St. Mary's Hospital, the K-W Humane Society, or a charity of your choice.