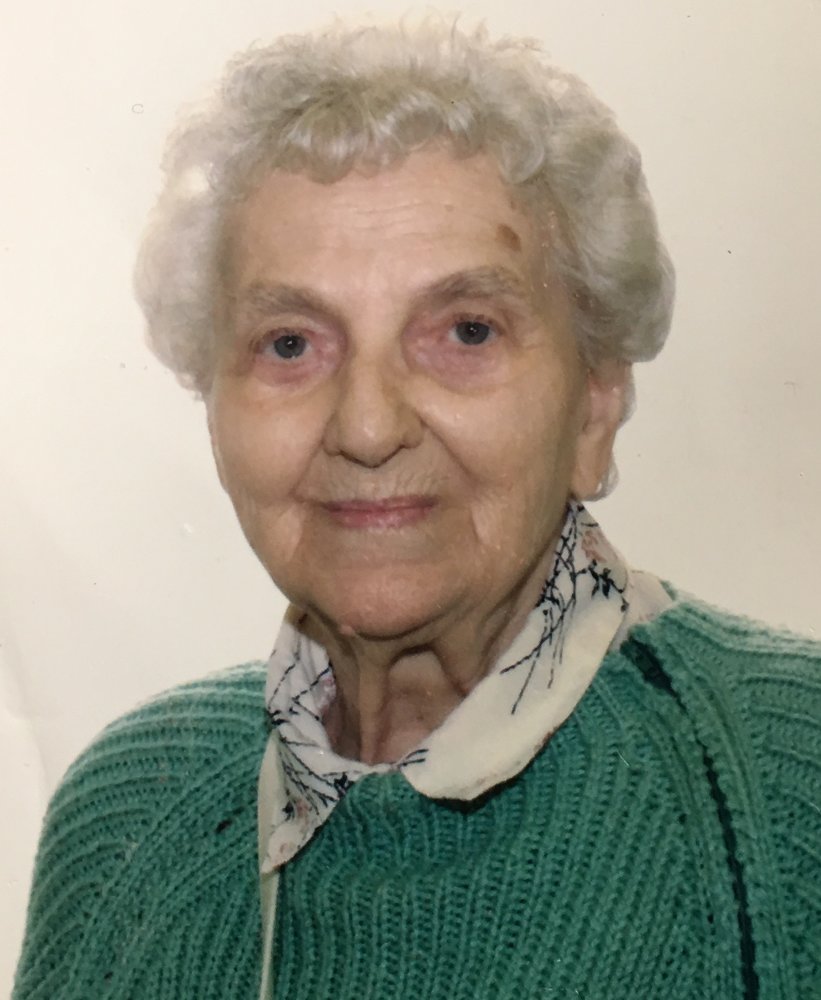 Obituary of Olga Weber
Olga Weber, age 98, passed away peacefully on October 2, 2018.
Olga is survived and loved deeply by her sister Sophie; her children, Brian (Judy) and Warren Weber; grandchildren Katherine (Kent), Colleen (Leo), Kevin (Shauna), Stefany (Michael) and Toby; and great- grandchildren Clara, Joseph, Orla, Ciaran, Laila, Lillian and Marley.
Olga is preceded in death by her husband, Gerald Weber, her parents, siblings (Lazo, Tommy, Sam, Chris, George, Mary, Helen, and Steve), and great-grandchildren.
Visitation with the family will be Saturday, October 6th at 10:00 a.m. at the New Apostolic Church, 160 Margaret Avenue, Kitchener. The Celebration of Life will follow at 11:00 a.m. with a lunch gathering afterwards.
In lieu of flowers, donations to the Waterloo Region Food bank may be arranged through the Erb & Good Family Funeral Home 171 King St. S., Waterloo, www.erbgood.com or 519-745-8445.