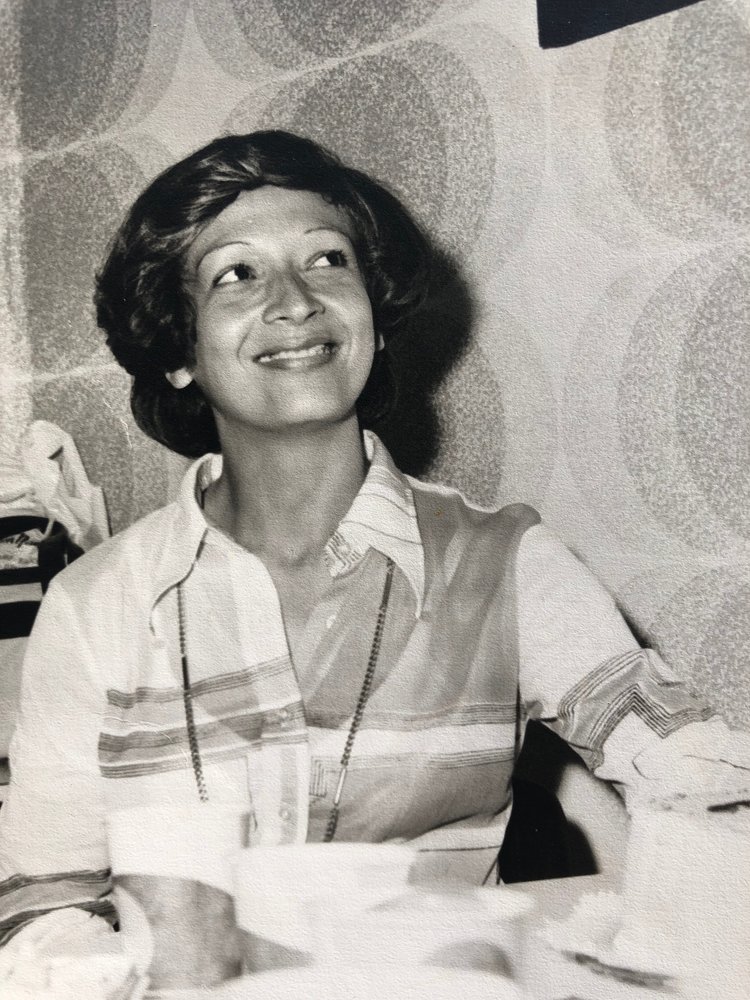 Obituary of Adela Rizzo
At 5:31 on the morning of October 6, 2018, Adela Rizzo exhaled her last breath and with it she departed on a trip to meet whom she believed was her "brain twin".

Adela is survived by her children, or as they are also known, the fantastic four: Beatriz, Eleazar Jose, Alejandra, and Dan. They meant everything to her and she gave them all the love, strength and motivation to ensure they would make a positive impact in this world. She will be forever in their hearts and be fondly remembered by the grandchildren she proudly loved, "Watch them out", she would constantly say "...Each of these kids are simply the best" (Raquel, Julian, and Eva).

Throughout her life, Adela came across many angels in the shape of people like her ex-husband (Eleazar), her children's partners and spouses (Kara, Manuel, Cornel, and Ana), relatives, friends, neighbors, and outsiders that offered her kindness, love, care, and plenty of joyful moments that filled her heart.

Adela was always the life of the party, her brilliant mind, kindness, fashionable styles, and lighthearted sense of humor made family and friends to join her on having a wonderful time. An inspirational force to each of her siblings (Gloria(+), Gisela, Manolo(+), Aracelis, Luis, Gustavo, and Armando), she uplifted them to reach for the stars and beyond. Her many friends around the globe will miss her dearly, she was more like a dear sister to each one of them.

We were all very privileged to have her in our lives.

"Genio y figura hasta la sepultura" –"Genius and figure right up to the grave"

A Celebration of Life in Adela's memory, will be held on Friday, October 12 at Erb & Good Family Funeral Home from 3:00 to 5:00 PM.

In lieu of flowers, in memory of Adela, we would like to suggest you would make a memorial donation to the Canadian Mental Health Association Waterloo Wellington Branch (CMHA WW) http://cmhaww.ca/get-involved/donate/ Donations may be arranged through the funeral home.

The family and friends of Adela would like to publicly give their total appreciation and gratitude to the paramedics, doctors, and nurses that gave their all to care for her and made her departure comfortable and in peace.