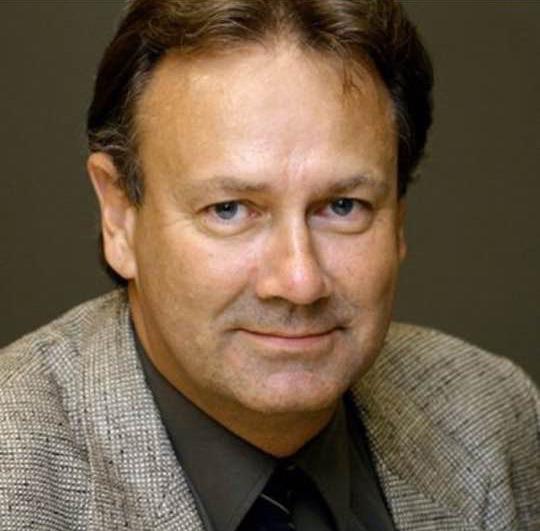 In Memory of
Barry B. Aylward
1957 - 2017
Obituary of Barry Aylward
1957-2017
Life is a Highway
"Life's like a road that you travel on… When there's one day here and the next day gone…"
Barry reached the end of his road on Tuesday, March 21st, 2017. His journey began in Thunder Bay, but Kitchener became his home right out of college and he loved it here. He was proud of rarely missing a Saturday trip to the St. Jacob's Market, where he made friends with his favourite vendors. If you were around on a Sunday morning, he would cook up a big country breakfast of farm fresh eggs and bacon, potato bread toast and pour steaming cups of Bailey's with coffee.
Barry was an honest and generous man, happy to share a good meal, a glass of good cheer, and his opinions. A colleague said "he was comfortable with blunt and direct communication" - yes, he was. He was the reigning Supreme Champion and Grand Master in that event. Amongst other things, he loved animals, rock and roll music, his work, and testing the limits of high performance engines – and those of his passengers.
A very successful businessman, Barry was President of Kitchener Aero (Region of Waterloo Airport) and Mid Canada Mod Center (Toronto Pearson Airport). He was a committed advocate for the avionics industry and served on several committees and in various positions, including Chairman of the Aircraft Electronics Association. He believed in 'integrity in every transaction'. His partners and colleagues were close friends and we want to recognize the very special and close relationship with Kevin and Sherri Birch, who were as much as part of his family as any of us.
Barry leaves behind his mother Verda Foeller, father Bryan Aylward, sister Ev MacGray (Mike), brother Phil Aylward (Donnie), close friend Susan, as well as many valued and trusted friends and colleagues.
Family and friends are invited to remember Barry during visitation at the Erb & Good Family Funeral Home, 171 King St. S., Waterloo on Wednesday, March 29, 2017 from 6 to 8 p.m. The Funeral Service will be held on Thursday, March 30, 2017 at 3 p.m. in the chapel of the funeral home. Donations in Barry's memory may be made to the K-W Humane Society or St. Mary's General Hospital Regional Cardiac Care Centre and can be arranged by contacting the funeral home at www.erbgood.com or 519 -745-8445.
-The Family
Why does it suddenly seem so quiet around here?