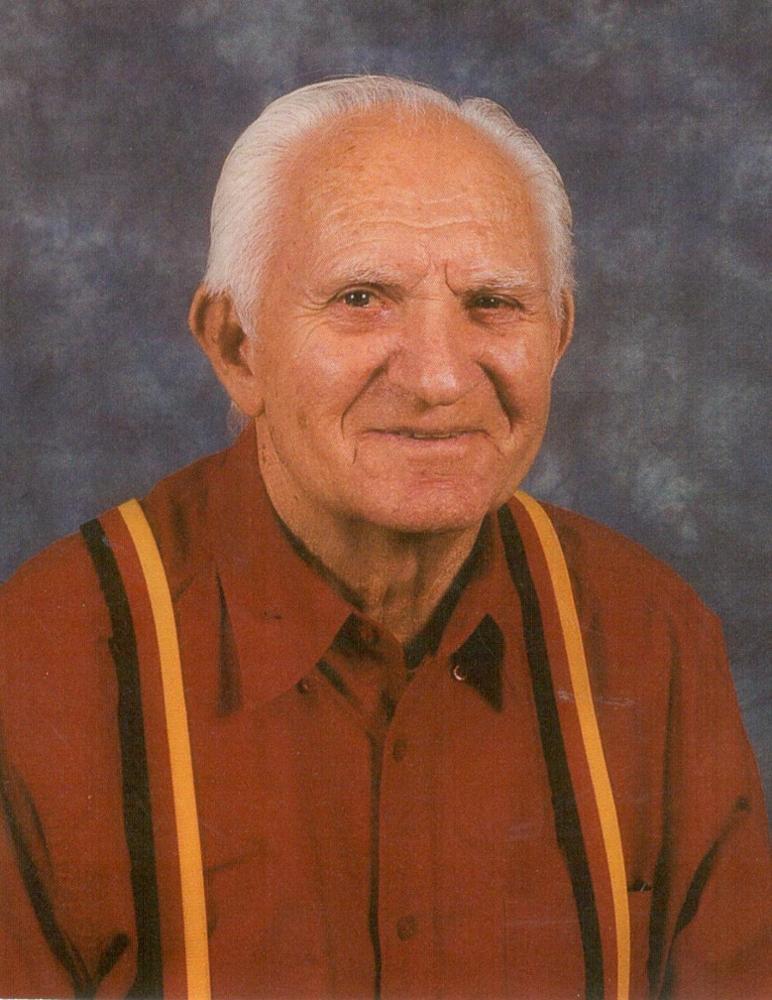 In Memory of
David John Wiebe
1929 - 2017
Obituary of David Wiebe
David passed away peacefully, at home with his wife Elaine who was holding his hand and telling him how precious he was, on Saturday, April 1, 2017, the day before his 88th birthday.
Born in Saskatchewan on April 2, 1929, David was predeceased by his parents Johann and Margaret (nee Redekopp) Wiebe, brothers Peter, Philip, Ben and John Wiebe, sisters Justina, Margaret and Martha Wiebe, and first wife Celia (nee Velázquez).
David was a self-taught agent of change in many ways, and his life was marked by many pioneering events. He was among the first in many generations to give his life to Christ, to marry outside the Mennonite Colonies, to develop independent farming in Mexico, and the first in a long line whose children pursued advanced education.
Above all, he had a true gift for inventing, adapting and fixing almost anything. Only months before his death he still enthused about how he might build electric circuits to make equipment around his hospital bed function better, expounding on the pros and cons of direct and alternate current. With him, every object was susceptible to technical improvement.
His hallmark humour was legendary among all who knew him. He found reason for hilarity until the end, his eyes vivacious and his wit ready and quick.
David's life, rife with challenges, was founded solidly on the love of Christ, his Rock of Ages. His enduring anthem was always God's faithfulness and grace, and this he imparted steadfastly to his family. He passionately yearned to be with his Saviour, and to meet again loved ones who preceded him in that eternal realm where, in his own words, separation will be no more.
David is lovingly remembered by his wife Elaine (nee Fries) (Brooks); his children, Tita Wiebe, Samuel Wiebe and wife Ana, Martha Falcón and husband Roberto, Maria-Esther Wood and husband Larry, and Juan Wiebe and wife Karla; his four stepchildren; his grandchildren, Daniel and Nohemi Perez, Joanna Wiebe and fiancé Gabriel, Danielle Burke and husband Jordan, Natalie Wiebe, Ana-Joel Falcón-Wiebe and husband Joseph, Bani Falcón and husband Francisco, Zabdi Falcón, Jefferson, Zoe, Nathaniel and Everett Wood, Karina and David Wiebe; his twelve step-grandchildren; his great-grandchildren, Mireya and Paisley Perez; his brother, Aaron Wiebe; and his sister, Katherine Braun; and many nieces and nephews, especially his nephew Jacob Wiebe and his family in Mexico.
Cremation has taken place and interment at Mount Hope Cemetery, Waterloo will follow at a later date.
Condolences for the family and memorial donations to 100 Huntley Street would be appreciated by the family and may be arranged by contacting the Erb & Good Family Funeral Home, 171 King St. S., Waterloo at www.erbgood.com or 519-745-8445.