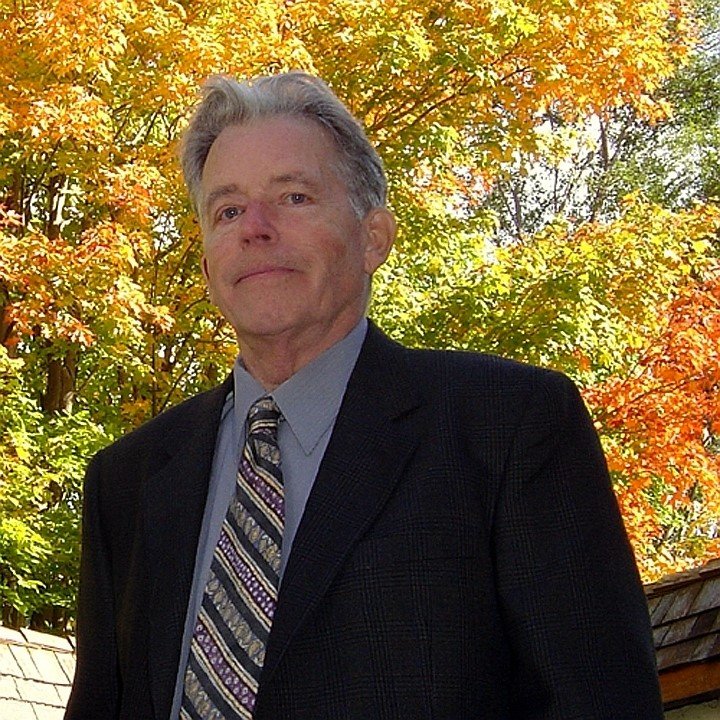 Obituary of James Fleming
Bruce passed away happy and comfortably at Trinity Village Care Centre, Kitchener on Friday, December 22, 2017 at the age of 86. Bruce received exceptional care from the Cherry Orchard staff, and from Care Partners and Claire Hills Retirement Community staff, during the last years of his life's journey. He was well-loved by all who knew him.
Bruce is survived by his wife Anna Maria (nee Loos), son Ronald Bruce Fleming and wife Bonni June Tremblay, son Robert James Fleming and wife Deborah Azim Fleming.

Born October 16, 1931 in Waterloo, at the historic Knox Presbyterian Church Manse on Erb Street, Bruce was the son of Rev. James Fleming of Cambuslang, Scotland and Margaret Fleming (nee Sager) of Brandon, Manitoba, and the younger brother of Erla Raymond. Bruce spent much of his childhood moving with his family to minister in small towns across Ontario, and was particularly fond of his teen years in Wallaceberg, Ontario where he danced under the stars to the Big Bands on the shore of Lake Erie.

As one of the earliest practicing Chiropractors in Kitchener-Waterloo, and the surrounding Mennonite community where he also provided house calls, Bruce pioneered professional relationships with the medical community and was renowned and respected by peers and patients alike. He retired at age sixty and spent time travelling, while also continuing to enjoy cottage life at 'Laird's Lair' with family and friends on Lake Catchacoma in the Kawartha Highlands. He always looked forward to the annual getaways with Anna and their friends to the Niagara-on-the-Lake Shaw Festival Theatre during cherry blossom season. Bruce also appreciated his friendships with the breakfast group at the old St. Jacobs market, his mall walking buddies, members of the Mellow Lake Association, colleagues and neighbours. Bruce held a special place in his heart for animals and nature.
On December 30th a private and loving family service was held at Erb & Good Funeral Home, Waterloo. Interment was made at Parkview Cemetery, Waterloo. As a tribute to his heritage, Bruce was laid to rest to the sound of Scottish bagpipes. Cheers to a great man, father and friend.

Condolences may be made to the family via Erb and Good funeral home.