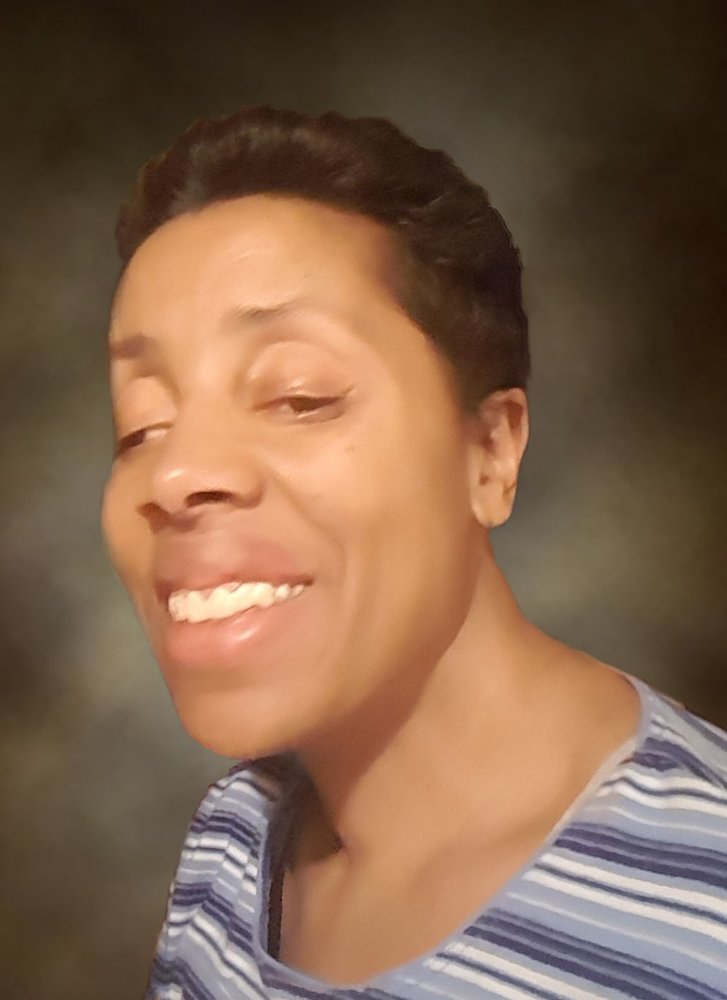 Obituary of Amanda Robichaud
Passed away Wednesday, June 27, 2018 in the evening with her committed husband by her side.
Survived by her dearly beloved husband Robert Robichaud, her only child Lucien Robichaud and his wife Lilyana Robichaud.
Deeply missed by her devoted mother Margaret Matthews. Sorely grieving sisters: Alliza Matthews, Michelle and her husband William Wilkinson, Carol and her husband Charles Nunes (and their 2 children Elias and Emily).
Honorary sister: Nafeeza her husband Quentin Johnson (and their children Joshua, Naomi and Joseph James; Malachi and Myiesha Johnson)
Predeceased by her father, Michael Matthews and her grandmother Sabina James.
Biography... Amanda was born on the 10th of November, 1966 in New Amsterdam, Berbice, Guyana. She was the second child of Michael and Margaret Matthews. Her parents immigrated to Canada in the late 60's. Amanda and her older sister Alliza followed in July of 1970. She lived in the K-W area the majority of her life. In 1972, her younger sister, Michelle, was born and this sparked her love for babies.
Amanda met and fell in love with Robert Robichaud and they married on July 9th,1989. After a very difficult delivery, Lucien was born. Amanda almost lost her life in this process. Yet she loved this child so much she had no regrets. She was a loyal wife and devoted mother to the end.
The meaning of the name "Amanda" is "fitted to be loved". This name suited her well. Her demeanor was selfless, compassionate, enduring, humble and loving. Amanda has always had a special place in her heart for children and in turn they loved her unconditionally.
Amanda's faith was important to her. She may not have been to church as often as she would have liked, however she had a very strong relationship with her Savior.
Amanda is now resting awaiting her Savior's soon return.
Friends are invited to share their memories of Amanda with her family during visitation at the Erb & Good Family Funeral Home, 171 King St. S., Waterloo on Sunday, July 8, 2018 from 12:00 p.m. – 2:00 p.m. The funeral service will be held at 2:00 p.m. in the chapel of the funeral home. A reception will be held following the service at the Kitchener-Waterloo Seventh-Day Adventist Church.
Condolences for the family or donations to the Kitchener-Waterloo Seventh-Day Adventist Church may be arranged through the funeral home at www.erbgood.com or 519-745-8445.
In all things consider your ways...
as we are all held accountable at some point in time.
...be blessed