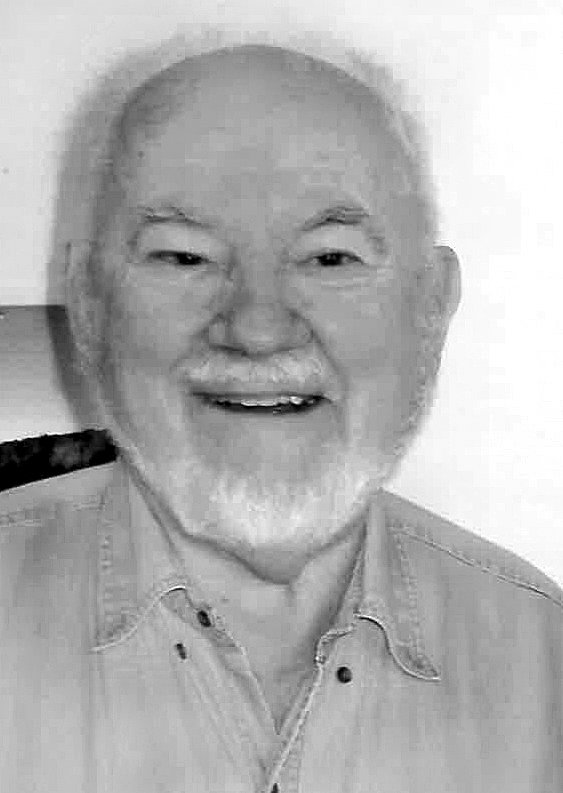 Obituary of William (Bill) Klassen
After 88 years of a joyous life filled with exuberance, love of family and friends, and a passion for learning and teaching, Bill Klassen died after a brief illness late Tuesday, January 29, 2019, at Parkwood Mennonite Home in Waterloo. Bill was born May 18, 1930, as the middle child in a family of 15 children next to the U.S. border in the small farming community of Halbstadt, MB.
Bill will be missed and his memory cherished by Dona Harvey, his wife of 41 years, and his children, Tyler (and wife Mary) of Goshen, IN., Kirsten of Elkhart, IN., and Karis of Indianapolis, IN, and granddaughters Sara of Goshen and Anya of Indianapolis. He will also be missed by his remaining siblings, Marie, Ed (Anne), Elsa, Katherine, Ernst, Susanna, John (Alice), Charles (Margaret), Stanley (Lona) and Victor, and by sister-in-law Helen and many loving friends, nieces and nephews. He is also survived by his first wife and mother of his children, Marilyn Horst Klassen of Elkhart, IN. Bill was predeceased by his parents, David (D.D.) and Susan Klassen, and by sisters Anna and Henrietta, and brothers Aaron and Paul.
Bill grew up in Homewood, MB, and graduated from the Mennonite Collegiate Institute in Gretna, then Goshen College in Goshen, IN, and earned his doctorate in New Testament at Princeton Seminary in Princeton, NJ. He taught at the Mennonite Biblical Seminary in Elkhart, IN, was head of the Department of Religion at the University of Manitoba in Winnipeg and Director of Development at Simon Fraser University in British Columbia. He served as Dean of the Ecumenical Institute in Jerusalem, then Director of Development at University College at the University of Toronto. From 1989-1995, he served as Principal of St. Paul's United College at the University of Waterloo. Over the decades, he led many student groups to Israel, the West Bank, Gaza and elsewhere in the Middle East.
After retirement, he raised funds globally to renovate the world-famous library of the École Biblique in Jerusalem, and founded the Canadian Friends of the École Biblique to provide scholarships for Canadian graduate students wishing to study the Bible in the land of its birth.
He is the author of Judas: Betrayer or Friend of Jesus, and served as a consultant on the National Geographic Society Team on the Gospel of Judas. He has appeared on a number of television documentaries related to Judas: the National Geographic, History and Discovery channels, Arts and Entertainment and Britain's ITV. He authored numerous books on peace and forgiveness, and, with friend and colleague Walter Klaassen, spent years exploring the life and work of Pilgram Marpeck, a leader in the early Anabaptist movement.
Bill delighted in cooking and baking (known for his bread and granola), as well as playing tennis, golf, squash and racquetball, plus fishing, cross-country and downhill skiing. He also loved singing and listening to classical music.
An ordained minister in the Mennonite Church and United Church of Canada, Bill has served as interim minister at First United Church in Waterloo and Dublin Street United in Guelph, and has served as associate minister and, more recently, minister emeritus at his home congregation, Westminster United Church in Waterloo.
Bill's family wishes to thank the staff, residents and friends of Parkwood Mennonite Home for their companionship and loving care of Bill for the past year. A memorial service and celebration of his life will be held Palm Sunday afternoon, April 14, 2019 at 2:00 p.m. at Westminster United Church in Waterloo under the auspices of Erb & Good Family Funeral Home. In lieu of flowers, donations in remembrance of Bill may be made to Parkwood Mennonite Home, Westminster United Church or the Canadian Friends of the École Biblique by contacting the funeral home at www.erbgood.com or 519-745-8445.
Memorial Service
2:00 pm
Sunday, April 14, 2019
Westminster United Church
543 Beechwood Drive
Waterloo, Ontario, Canada

Get Directions