Recommend Margaret's obituary to your friends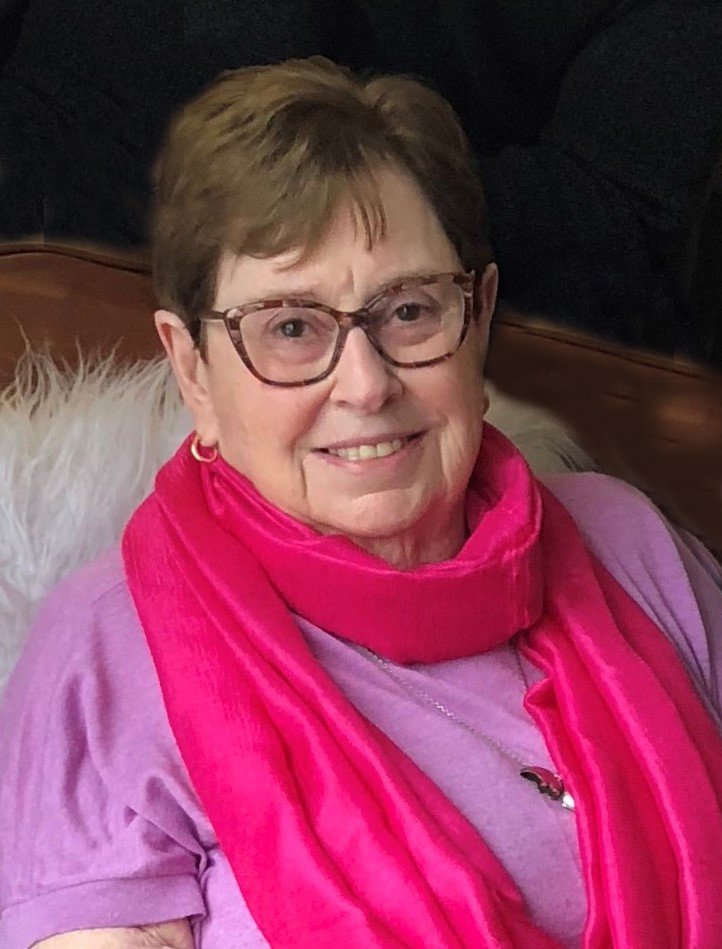 Obituary of Margaret Mary Harte
Margaret passed peacefully at the age of 82 after a brief illness, she joins her husband Sonny
who passed in 2017. Loving mother to Brian and Anne and their partners Alexandra Perlof and
John Swarbrick. Beloved grandmother to Claire, Graham, Cora and Nell. Cherished sister to
Essie, Una, Joe, Ber, Gabriel, Mick and Sheila. Mourned by her sister-in-law Theresa and many
nieces and nephews. She is reunited with her parents John and Christina; her siblings: Nell,
Jack, Monica and Jim.
Born in Rochfortbridge, Co. Westmeath, Ireland, as a young woman she spent countless hours
managing the family pub, "Lyster's Bar" in her hometown. Margaret then emigrated with the love
of her life, Sonny, to Toronto, Canada in 1968 where they joined her sister Monica, and her
husband Phil and the Murphy Family on an adventure that included many memorable family
gatherings and celebrations. Margaret and Sonny moved to Niagara Falls ON in 1983 and there
she began a long running position managing the Denny Goldfinch real estate office where she
was known for her sense of humor, keen attention to detail and enduring work ethic. In 2005 to
be "closer to the action" but "never to crowd them" – Sonny and Margaret moved to Waterloo to
live out their retirement years closer to family.
A devoted wife and mother, Margaret took care and pride in raising two wonderful children of
whom she was immeasurably proud. Margaret lived to be with her family, rejoiced endlessly in
their successes and as the family grew she shared her enthusiasm with her children's spouses
and grandchildren. Margaret was a faithful parishioner at St. Michaels Catholic Church and
raised her entire family with the guidance of the holy spirit. Engaged in their growth and devoted
to their development into fine adults, Margaret never let her children or grandchildren out of the
house on a Friday night without reminding them, "remember who you are."
Margaret was a fixture at any and all sporting events in her Grandchildren's athletic careers.
From Ice Hockey to Ringette to Field hockey and Rugby, Margaret rarely missed a game and
was always a fan and player favorite. Margaret loved learning about the new sports and pursuits
that the "Californians" were mastering and was always up to speed on rowing, soccer and the
likes, even from afar!
From Toronto to Niagara Falls to Waterloo, Margaret made friends and left lasting impressions
along the way with conversations and relationships she cherished always. From the "secret
weekends away" with the Mulveys to the sunny shores of Anna Maria Island to summer road
trips around the tip of Lake Superior to visit Sonny's sister, Teresa in Chicago - Margaret carried
with her and spread the joys and laughter of a life well lived. Margaret certainly, in more ways
than one, had "the luck of the Irish" making her a favorite companion or partner in any games of
chance. Always generous with her "winnings", she delighted in sharing any gains, minimal or
grand with friends and family alike.
A life well lived, a Wife, a Mother, a Grandmother, a Sister and Mother in Law.
We will miss you Mom.
Ar dheis De go raibh a hanam.
May her soul be at God's right hand.
In celebration of Margaret's life, a funeral mass will be offered at St. Michael's RC Church, 240
Hemlock Street, Waterloo on Saturday March 2, 2019 at 11am with Father F. Freitas as
Celebrant. A reception to follow in the parish hall. In lieu of flowers the family requests
donations to the Heart and Stroke Foundation or the charity of your choice may be arranged
through the Erb & Good Family Funeral Home, 171 King St. S., Waterloo at www.erbgood.com
or 519-745-8445
To send flowers to the family of Margaret Harte, please visit Tribute Store
Funeral Mass
11:00 am - 12:00 pm
Saturday, March 2, 2019
St. Michael's RC Church
240 Hemlock Street
Waterloo, Ontario, Canada
Reception
Reception to follow in the parish hall.