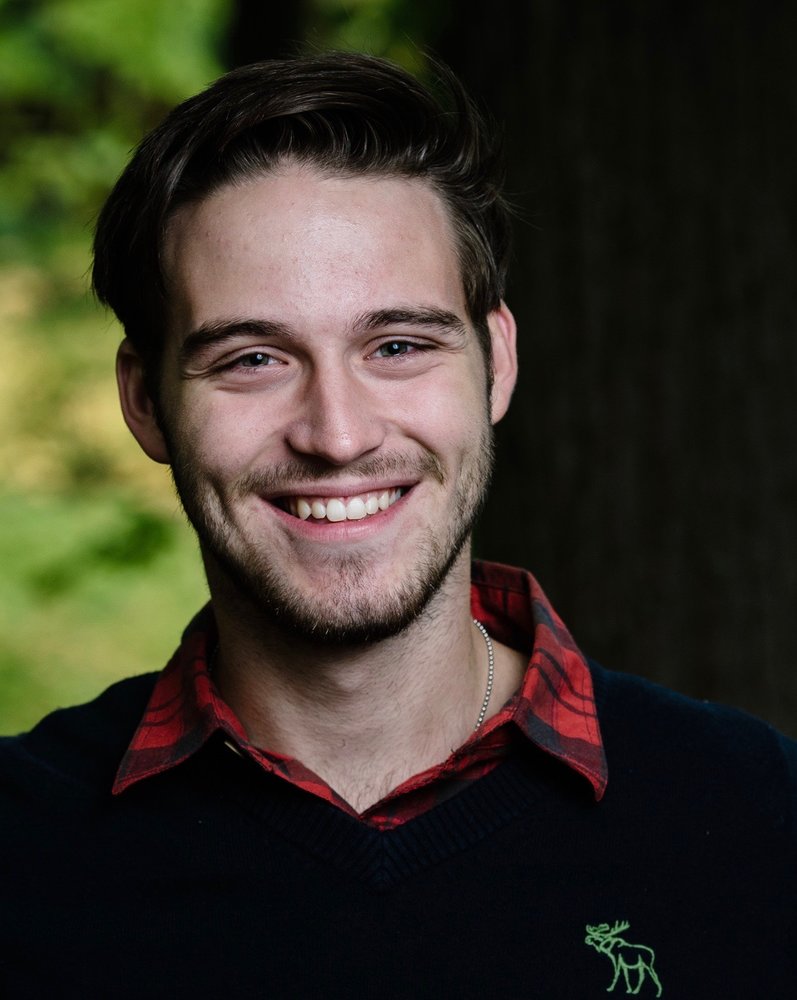 Obituary of Colton Reid Kuepfer
September 29, 1998 — March 1, 2019
On Friday, March 1, 2019 at the age of 20, Colton passed away peacefully at home surrounded by his family who loved him deeply.
Cherished son of James & Holly Kuepfer, dear brother of Brandon, Candace, & Quinn. Loving grandson of Don & Carol Leach, and Norma & the late Levi Kuepfer. Beloved great grandson of Dorothy Melvin and Ella Mae Schmidt. Dear nephew of Darren & Cristina Leach, Robert & Marcie Kuepfer, Loretta & the late Wayne Kuepfer, Barb & Paul Siemon, Keith & Sheryl Kuepfer, Deb & Jeff Leis, and Mike Kuepfer. Missed and remembered by many cousins, friends, teammates, and classmates.
Colton's life was like a book with two very different chapters. One might expect that a diagnosis of osteosarcoma at the age of 15 would fundamentally change a person, but through each chapter and until the very end, he carried himself with equal amounts of grace and poise, unmatched strength and bravery, and unforgettable charm and wit. Colton was a simple guy, yet profound. His presence made a statement, such that people noticed him and he noticed others.
Growing up, Colton was a kind and caring big brother to Quinn with whom he spent countless hours. He attended Koinonia Christian Academy in Bloomingdale from Junior Kindergarten to Grade 9, where he excelled at sports, winning awards in cross country running, CAASO sports, and public speaking. He credited his love for hiking, climbing, and the great outdoors to his high school trip to Tobermory.
Colton loved the game of soccer. He started to play at the age of eight and eventually became a valued part of the Waterloo United rep team and the Kitchener Spirit. Later, he refused to let his leg amputation stop him from playing an additional season with Woolwich Wolfpack. But perhaps even more significant than his love for soccer was his love for his teammates. He was empathetic and hyper-aware of others to the point that he recalled names and faces of those he had played with years before, inquiring about their lives and interests.
Colton transferred to Elmira District Secondary School for Grade 10, excited for what was ahead. Little did he know that his studies would be derailed by the bone cancer diagnosis that he fought over the remainder of his life and this became the beginning of a new chapter.
When faced with the reality that he could no longer play the sports that he loved, Colton threw himself into the analytics and study of hockey, organizing yearly fantasy leagues with friends and family and educating anybody who would listen on the latest trades and forecasts. A lifelong Leafs fan, Colton made it his goal to see them play in as many cities as he could, road tripping across the United States.
In addition to these trips, Colton enjoyed many family vacations to Florida where he took pleasure in boating and fishing on Cypress Lake. He enjoyed many family trips to the Caribbean, New Orleans, Alaska, and the Yukon including a Make-A-Wish cruise on the Mediterranean Sea and a tour of the United Kingdom with his family in August of 2018. But perhaps no place that Colton travelled could replicate the joy that he had when he was at Camp Oochigeas. It was more than just a camp; it was a place of profound impact, where he could be fully himself alongside his Ooch friends whom he loved dearly.
Friends and family will be received at the Erb & Good Family Funeral Home, 171 King St. S., Waterloo on Tuesday, March 5, 2019 from 2:00 - 4:00 p.m. and 7:00 - 9:00 p.m.
A Celebration of Life service to honour Colton will be held at Koinonia Christian Fellowship on Wednesday, March 6, 2019 at 2:00pm, followed by a private burial and a public reception.
As expressions of sympathy in lieu of flowers, donations in memory of Colton can be made to Camp Oochigeas (www.ooch.org).