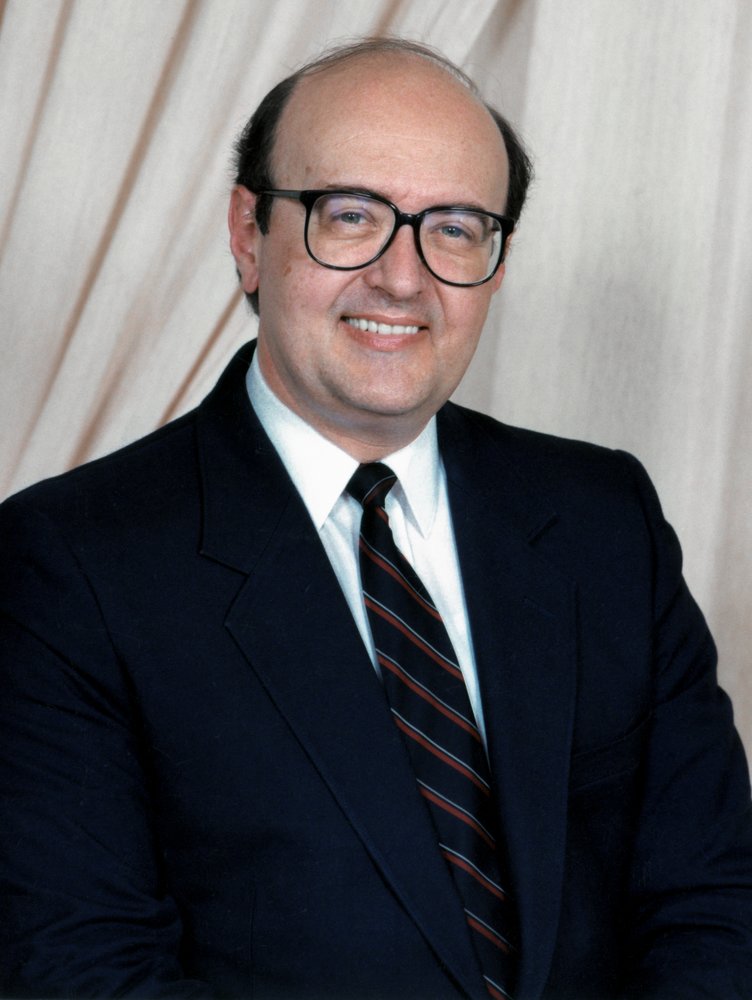 Share Your Memory of
Douglas
Obituary of Douglas Snyder
Douglas Noah Snyder was born on April 14, 1941 at KW Hospital (now Grand River Hospital), a full ten minutes before his twin brother, Donald. Their mother, Alice had no idea that she was having twins. Considering the medical technology of the time, Doug and Don did well to survive infancy. They were followed three years later by their brother, Peter Etril, who grew up to become a well-known painter in the region. The twins were inseparable throughout their childhood, always sharing a room (even while studying at Goshen College) and dressing in matching outfits (at their mother's request) until they left for college.
The Snyder family lived at 55 Dorset Street for most of the twins' childhood. The boys' father, Etril, ran the local dairy, which was located on King Street where Ethel's Diner stands today. As Etril used a horse and wagon to deliver milk to residents until the twins were twelve, the boys helped with chores in the stables and polished the harnesses. These early experiences inspired a life-long love of horses in Doug, who loved watching teams of horses in the Oktoberfest Parade and at the Royal Winter Fair.
The family attended Erb Street Mennonite Church and this congregation was to play a significant role in Doug's life, as he began his ministry in this congregation in his early twenties, when he became the assistant to the Bishop J.B. Martin.
The extended Snyder family was tight-knit, and the boys spent many happy days at the Snyder family farm on Fischer-Hallman road, which Harry and Dorothy Snyder farmed and where Grandpa Noah and Grandma Veronica lived in the doddy house. While Etril and Alice had no daughters, the female Snyder and Weber cousins were as close to their boys as sisters. Music was also a profoundly important part of the twins' life. In middle school and early high school, Doug and Don were part of a quartet with two other boys (a set of twins with the same names-Doug and Don Hallman) known as the "twintones", which earned them a feature in the Kitchener-Waterloo Record.
The twins attended Rockway Mennonite Collegiate for high school, where Doug met Doreen Bender. The pair began dating when they were 16, continuing throughout high school and after, while Doug attended university at Goshen College in Goshen, Indiana, and Doreen studied for her teaching certificate at Stratford Teacher's College before beginning her career as an educator. After graduating from Goshen, Doug also received his teaching certificate in Stratford. The pair married in 1964 before moving up to Moose Factory on James Bay for two years where they worked as teachers: Doreen for two years and Doug for one. In their second year in Moose Factory, Doug was given the role of vice-principal. After returning from Moose Factory, the young couple spent one year in London, where Doug worked as a counselor at London Rescue Mission before settling back in Waterloo and purchasing a house at 19 Willow Street, which was affectionately known as Willow Cottage. In 1967, their first daughter, Julie, was born, followed by their second daughter, Jane, two years later. Doug loved Willow Cottage and remained there until 2017.
Doug's career was varied and eclectic, to say the least. Despite having a teacher's certificate, he never taught in a school setting after returning from Moose Factory. Instead, he spent many years serving as Executive Director of MCC Ontario and then later as Community Relations Manager at Conrad Grebel University College. Eventually, Doug left Grebel to manage the business-side of his brother Peter's art gallery, where he worked until retirement. Throughout his working life, Doug also pastored part-time at Erb Street Mennonite Church. Doug considered himself to be a part of the long tradition of bi-vocational Mennonite pastors, who continued to support themselves with full-time employment while pastoring, eliminating the need for a pastor's salary.
Tragedy struck the Snyder family in 1987 when Doreen was diagnosed with Fibrosing Alveolitis, a degenerative lung disease. The disease progressed rapidly and Doreen became very ill. In 1989, the family was blessed with a miracle, when Doreen was the recipient of the first successful single lung transplant at University Hospital in London. Doreen lived for nine more years, becoming a passionate transplant advocate and art therapy educator. During this time, Julie married her husband, Russel, and Jane married her husband, Karl. Sadly, Doreen ultimately passed away in 1998.
In 1999, Doug married Dorene Rudy, blending the Snyder and Rudy families. Dorene's side now includes Dorene's daughters Susan, Tricia and Sharon, granddaughters Erin, Julian, Leah and Chloe, and great grandson, Leo. Doug's side now includes daughters Julie and Jane and grandchildren Vanessa, Saskia, John and Thomas.
Doug and Dorene enjoyed almost twenty years of marriage, during which time Doug retired from the art gallery and left his position at Erb Street to begin pastoring at St. Agatha Mennonite Church, while Dorene also retired from her position at Erb Transport. Doug continued to work as a pastor long after he retired from his "official" job, only ending his time at St. Agatha in the fall of 2016. The past two and a half years saw Doug's health beginning to deteriorate, beginning with a stroke in in the fall of 2016. On February 27, 2019, Doug suffered a massive stroke from which he was not able to recover. He passed away peacefully on March 10, 2019 at Innisfree House hospice.
Friends are invited to share their memories of Doug with his family during visitation at the Erb & Good Family Funeral Home, 171 King St. S., Waterloo, on Friday, March 22, 2019 from 2-4 & 7-9 p.m. A Memorial service will be held at Erb Street Mennonite Church, 131 Erb Street West, Waterloo on Saturday, March 23 at 2:00 pm. Reception to follow at the church. Cremation has taken place and interment will be held at Erb Street Mennonite Cemetery.
In lieu of flowers, please send donations to The House of Friendship or Innisfree Hospice, which may be arranged through the funeral home at www.erbgood.com or 519-745-8445.
To send flowers to the family or plant a tree in memory of Douglas Snyder, please visit Tribute Store
Visitation
2:00 pm - 4:00 pm
Friday, March 22, 2019
Erb and Good Family Funeral Home
171 King Street S
Waterloo, Ontario, Canada
519-745-8445
Visitation
7:00 pm - 9:00 pm
Friday, March 22, 2019
Erb and Good Family Funeral Home
171 King Street S
Waterloo, Ontario, Canada
519-745-8445
Funeral Service
2:00 pm
Saturday, March 23, 2019
Erb Street Mennonite Church
131 Erb Street West
Waterloo, Ontario, Canada
Reception
Immediately following the funeral service.