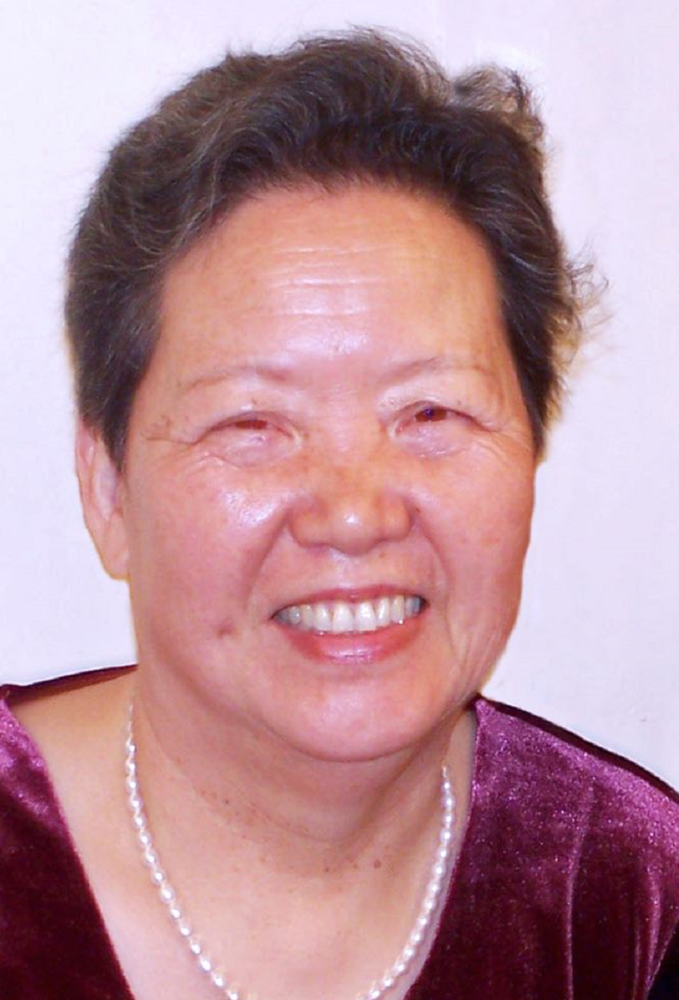 Obituary of Li-Hua Dai
Li-Hua of Kitchener, passed away peacefully at St. Mary's General Hospital in Kitchener on Tuesday, October 1, 2019 at the age of 80 after a long illness.
Her primary career was a secondary school mathematics teacher in Wenzhou, China, where she taught for 36 years. In 1998, she moved to Kitchener to enjoy her retirement.
She is survived by her beloved husband Ting Fang Chen, son Jeff Chen and daughter-in-law Linda Shen, daughter Karen Chen and son-in-law Hang Shi, and grandchildren Felix Chen, Jonathan Chen, and Sara Shi.
The family will receive relatives and friends at the Erb & Good Family Funeral Home, 171 King St. S. Waterloo on Saturday, October 5, 2019 from 12:30 – 1:30 p.m. The funeral service will be held in the Funeral Home Chapel on Saturday at 1:30 p.m. Interment will follow at Parkview Cemetery, 335 University Ave. E., Waterloo.
戴丽华女士于2019年10月1日因长期患病在Kitchener St. Mary医院去世,享年80岁。她曾在中国温州市实验中学任教数学36年、于1998年开始在Kitchener安度晚年。她去世时, 健在的尚有丈夫陈庭芳、儿子陈征宇及儿媳沈璐,女儿陈红宇及女婿史杭,以及孙辈陈嘉寅、陈嘉辰、和史嘉美。
敬请亲友于2019年10月5日下午12:30-1:30在Waterloo, 171 King St. S, the Erb & Good Family Funeral Home瞻仰遗容。追思会将在同一地点下午1:30举行,随后葬礼在Waterloo, 335 University Ave. E. 的Parkview Cemetery举行。
To send flowers to the family or plant a tree in memory of Li-Hua Dai, please visit Tribute Store
Visitation
12:30 pm - 1:30 pm
Saturday, October 5, 2019
Erb & Good Family Funeral Home
171 King Street South
Waterloo, Ontario, Canada
Funeral Service
1:30 pm
Saturday, October 5, 2019
Erb & Good Family Funeral Home Chapel
171 King Street South
Waterloo, Ontario, Canada
Interment
2:45 pm
Saturday, October 5, 2019
Parkview Cemetery
335 University Ave, E
Waterloo, Ontario, Canada
519-725-9280