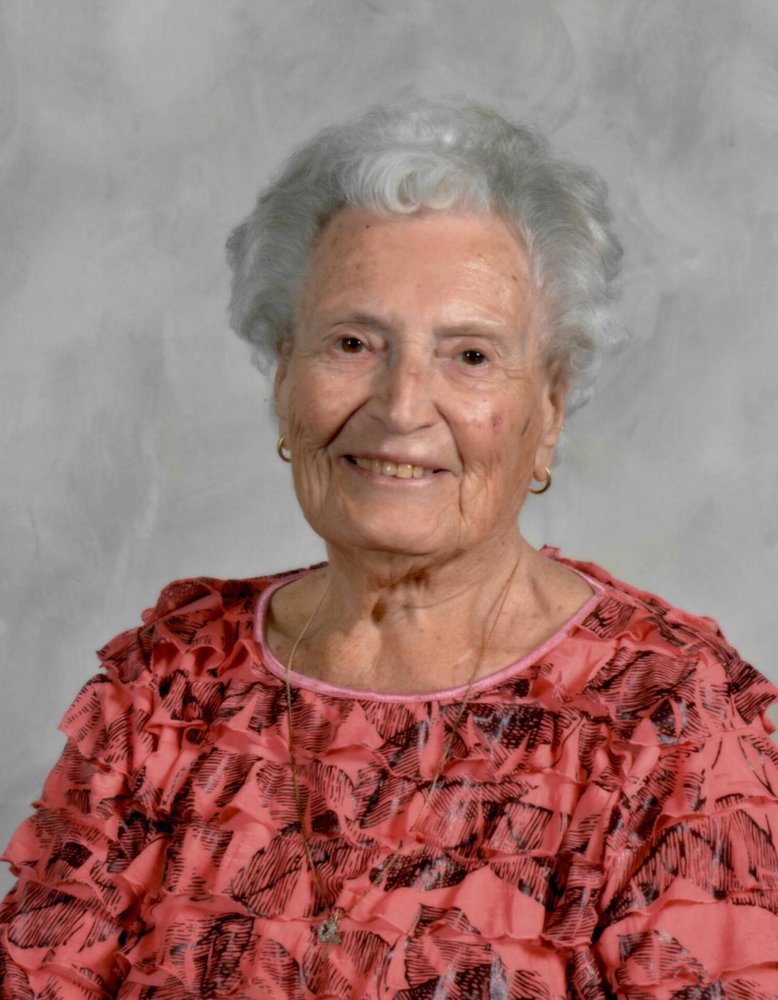 Obituary of Joy Olive Prittie
August 9, 1928 - April 18, 2020
Joy passed away peacefully on Saturday, April 18, 2020 at St. Mary's General Hospital at the age of 91.
Loving and cherished mom to Alison Joy Prittie. Lovingly remembered by cousins Ernest Dark and Kevin Dark and their families and also survived by extended family members in the Prittie, Habel, and Dark families.
She was predeceased by her beloved husband of 58 years, Bruce Prittie, on May 12, 2013, parents Olive M. and William G. Dark, brother Rex Dark, and brother-in-law Donald Prittie.
Joy was employed for 12 years with the Equitable Life Insurance Company of Canada in Waterloo where she was very active in the Lighthouse Club executive and company events.
She was actively involved in the Girl Guide and Boy Scout movement for many years as a Brown Owl, Guide Captain, Scout Leader, and started the Trefoil Guild in Kitchener for retired Guiders. Joy was the first Girl Guide to receive the Gold Cord and was the youngest commissioner of Girl Guides in Kitchener. She was awarded the Medal of Merit from the Boy Scouts of Canada. Joy was the first young adult on the Board of Directors of the Y.W.C.A. and was active in home and school associations. She was director of the Confederation Club and involved in local politics. It gave her great pleasure working as Assistant Returning Officer for the riding of Waterloo in numerous elections, working her last election at age 80.
Joy was the first treasurer of the Christian Women's Club in Kitchener-Waterloo. For many years, she served as hostess in the reception room of the Edward R. Good Funeral Home.
Joy attended Church of the Holy Saviour Anglican in Waterloo for most of her life and served in various capacities including Sunday School, Choir, Junior Auxiliary, Vestry Clerk, President of the Women's Guild and Anglican Church Women, Christian Service, Board of Management, Lay Delegate to Synod, Envelope Secretary, Deanery Representative on the ACW Diocesan Council, and began the annual Pancake Supper. She enjoyed the Pakistan Embroideries Project to aid women in Pakistan, serving as book keeper. Joy's recent ministry for many years until the age of 90 has been as a Eucharistic Lay Visitor to the shut-ins of the parish. In 2002, Joy was a recipient of the initial Bishop's Award of Excellence in the Diocese of Huron for her outstanding work to the church and to the wider community in the deanery and diocese.
She enjoyed reading, playing Solo and Bridge, and loved travelling and cruising to many parts of the world with Bruce and latterly with Alison. Joy was an avid fan of her beloved Toronto Maple Leafs.
A memorial service to celebrate and honour Joy's life and faith will be held at the Church of the Holy Saviour, 33 Allen Street East, Waterloo on Saturday, October 1, 2022 at 11:00 am. A reception will follow at the Erb & Good Family Funeral Home's Fireside Reception Room.
Condolences for the family and memorial donations to Church of the Holy Saviour, the Heart and Stroke Foundation of Ontario, or a charity of your choice may be arranged through the Erb & Good Family Funeral Home, 171 King St. S., Waterloo, www.erbgood.com or 519-745-8445.
Additional Information
A private family graveside service will be held at Parkview Cemetery in Waterloo. A memorial service to celebrate and honour Joy's life and faith will be held at the Church of the Holy Saviour at a later date.