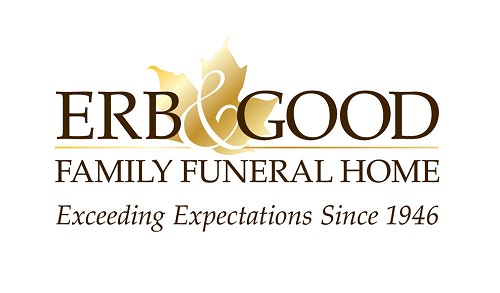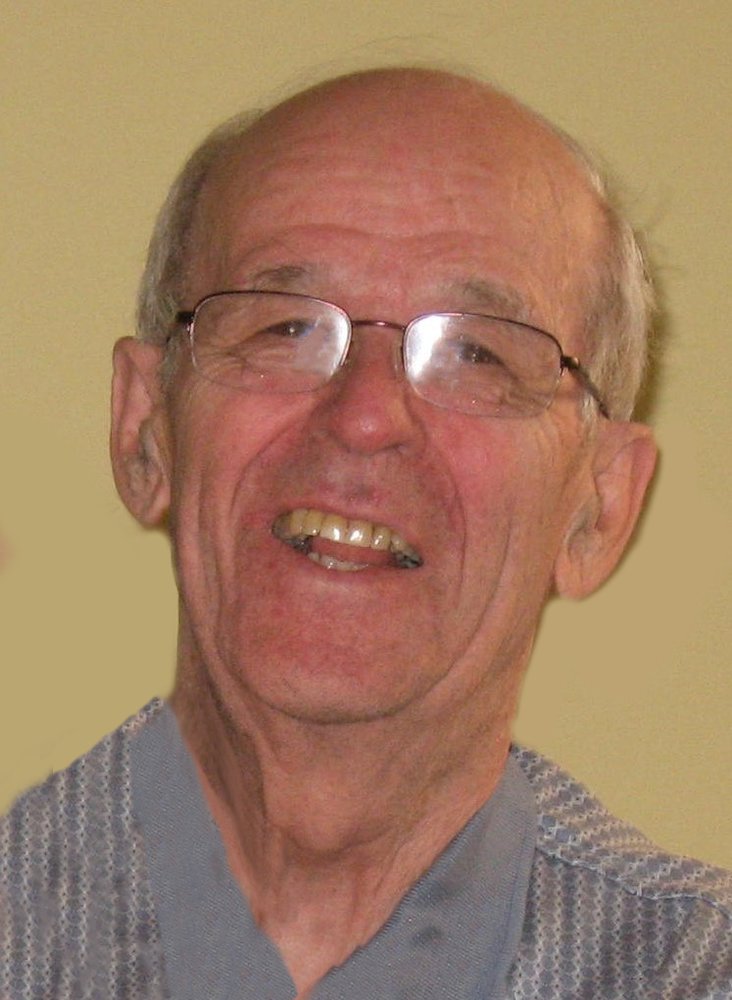 In Memory of
Joseph Cecil "Joe" Weiler
1928 - 2021
Obituary of Joseph Cecil "Joe" Weiler
Joseph Cecil 'Joe' Weiler, 92, of Waterloo, Ontario, passed away on January 22, 2021. A funeral mass will be celebrated at a future date at Immaculate Conception Church in Joe's hometown of Formosa, Ontario.
Joe was born in Carrick Township to Rose & Ed Weiler on July 18, 1928.
Joe grew up in the village of Formosa, and although he re-located for work in the mid-1970s, his heart never really left there. Sport was his main passion, baseball, and hockey in particular. He captained many teams that travelled widely to play the sports circuit in South-Western Ontario. Teams like the Milday Monarchs in hockey. In baseball Joe either pitched or played 3rd base, and he continued to play ball well into his adult life. Joe also loved to dance, and was very involved in all of the social activities in the area. Everyone in Formosa knew Joe.
His first work experience was at his father Ed's general store in Formosa. Even after leaving the village, Joe returned to work alongside his father in the store on weekends. He loved his parents dearly, and did whatever he could to help them. Joe was very proud to work for the Formosa Spring Brewery, which was a real pillar of the Formosa community. He greatly respected the Heisz brothers who managed the brewery, and particularly looked up to Walter, who took Joe under his wing. Through various ownership changes Joe found himself working in Barrie, Ontario for Molson Breweries. Many of his best friends like Beamer Borho and Don Rettinger also relocated to Barrie. These were very important connections for Joe and they remained his closest life-long friends. Joe managed the Molson retail outlet in Barrie for many years. He was treated well, and was always proud to say that he worked for Molson. Joe retired from Molson in the early 1990s.
While in Barrie Joe met the person that was to become the love of his life, Pat Hennessey. Joe and Pat were married in 1989. They both loved to travel and took wonderful trips to Europe, Great Britain, Hawaii, and many other places in Canada and the U.S. They also enjoyed much time spent with Pat's daughters Kate and Michelle and their families. Golf became a passion for Joe as well, and he cherished the time with his golf buddies. Joe & Pat moved to Roberta Place Retirement Residence in 2013 where they enjoyed many happy years. Joe loved to go on walks and could often be found ambling around Barrie. Joe & Pat's dear friends Margot and Brenda were wonderful support for them during their days in Barrie.
Joe remained living in Barrie after Pat's passing, but health problems necessitated a move to Columbia Forest Long Term Care in Waterloo, where he was a resident of Dickson House. Despite the health challenges that Joe faced, his kind and gentle nature and his ever-present smile made him very popular with the staff at Columbia Forest. Always a real gentleman. And living in Waterloo brought him closer to his dear brother Art, making more frequent visits possible.
Joe is survived by his sister Lorraine Voisin of Wingham, his brother Art Weiler and sister-in-law Barbara (Canning) Weiler of Waterloo, and his nieces and nephews: Connie (Litt) Thring (Bev), Todd Weiler (Justine), Rich Weiler (Janice), and Kelly Weiler-Armstrong (John).
He is predeceased by his wife Patricia Weiler, his parents Rose & Ed Weiler, his siblings Helene Weiler, Lloyd Weiler, Blanche Weiss, his brothers-in-law Harald Litt, Nick Voisin, and Wilfred 'Toots' Weiss, and his nephew Ken Litt.
Special thanks to Joe's nephews for all their work and care, Todd Weiler while Joe was in Barrie, and Rich Weiler while he was in Waterloo.
Donations in memory of Joe may be made to Royal Victoria Regional Health Centre in Barrie, or St. Mary's Hospital in Kitchener and can be arranged through the Erb & Good Family Funeral Home, 171 King St. S., Waterloo at www.erbgood.com or 519-745-8445. The family wishes to extend their heart-felt gratitude to the wonderful staffs at both Columbia Forest Long Term Care in Waterloo, and Roberta Place Retirement Residence in Barrie.
Share Your Memory of
Joseph