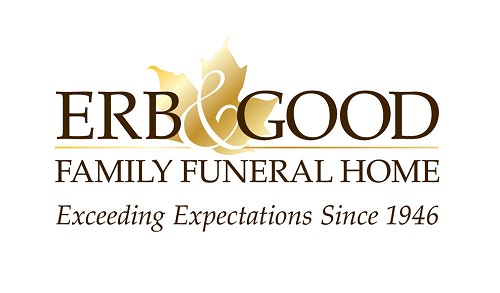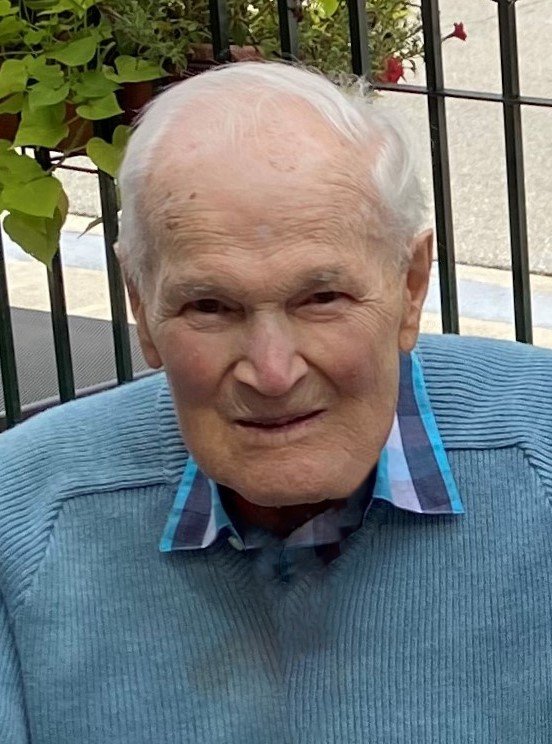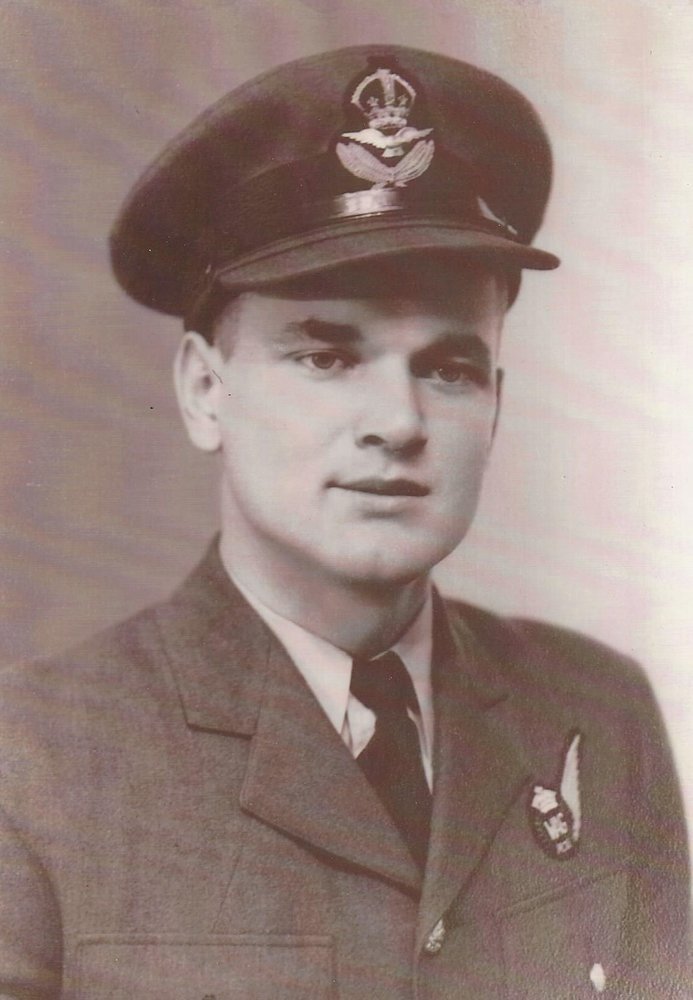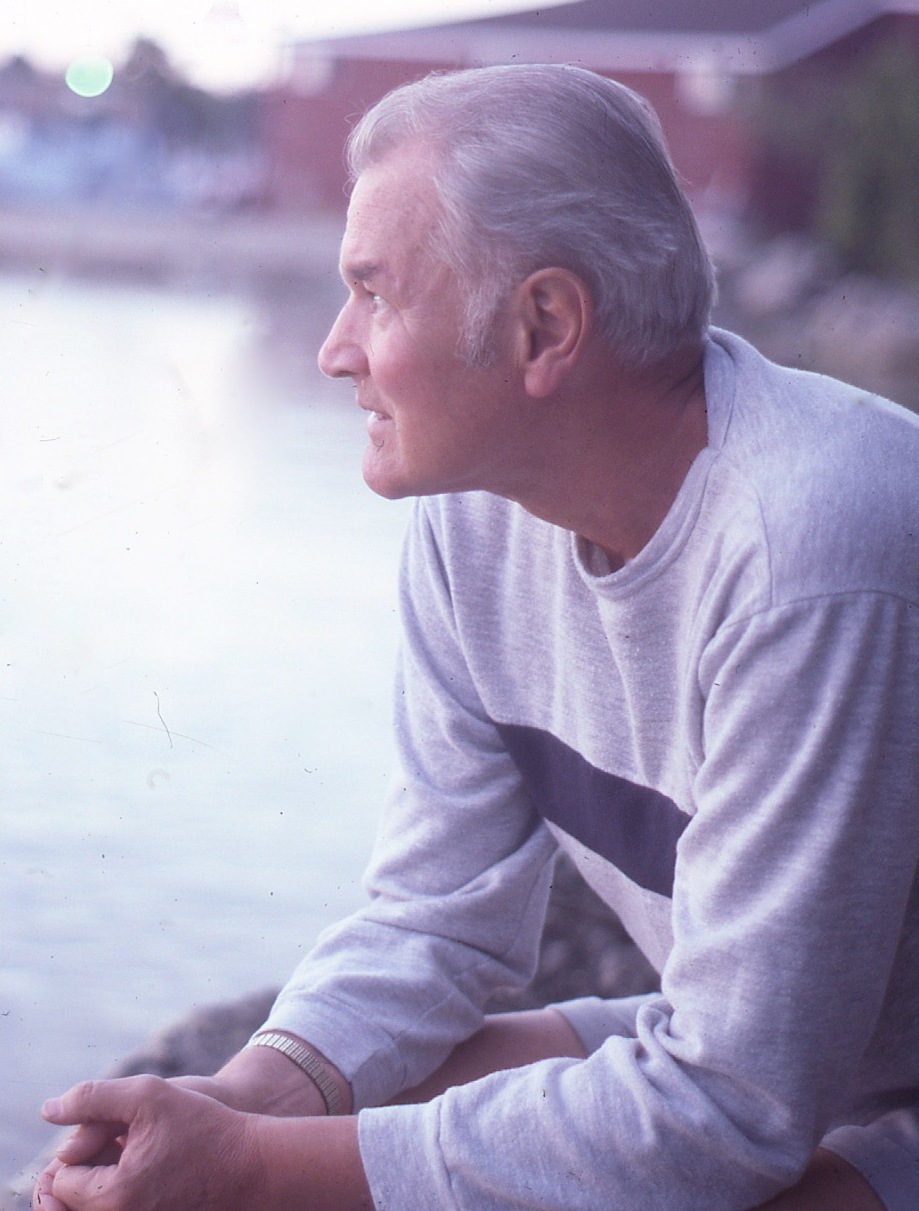 In Memory of
Louis Timm Koppeser
1922 - 2021
Obituary of Louis Timm Koppeser
Louis Timm Koppeser passed away in Freeport Hospital on February 9, 2021 in his 99th year after suffering a fall on December 21st, 2020. He had lived independently in his own home until he was 97, and then had moved to Luther Village's assisted living area in December of 2019 where life remained good.
He was the ninth child of John Koppeser and Laurine Timm. He was predeceased by his siblings: Wilbur Koppeser, Esther Huber, William Koppeser, Ruth Allendorf, John Koppeser, Woodrow Koppeser, George Koppeser, and Robert Koppeser. Doris Uffelman is his surviving sibling. His wonderful, supportive grandparents, Sophia and William Timm, lived on a farm with their house located where Timm Park on Gage Street is today. All of the children adored their grandparents, who were always there for their daughter and her family. Louis came from a long line of exemplary parents, and perhaps this is one of the reasons why later he became such an outstanding father.
Louis and his 6 brothers loved sports and were very athletic. Louis played hockey, baseball, football and any other sport in which he had the chance to participate. He said that he excelled most in baseball, often pitching and playing first base. Later in life, he became a successful bowler, competing in the industrial leagues in K-W while he worked as an accountant for Uniroyal.
When Louis volunteered for the Canadian Air Force during World War II, he trained to be a wireless air gunner. He was delighted to find that throughout his training process, team sports such as hockey and baseball were played in their leisure time. Of course, he immediately engaged in both sports. Later, during his officer training, he developed a strep infection in his leg and was incapacitated for over 6 months, but fortunately, survived. After recovering, he was called up twice for action in Europe, but both times it was deferred as the war was drawing to a close.
One Sunday, while accompanying his mother to church, he noticed a young woman with beautiful, auburn hair. He asked his mother if she knew the family and if she would arrange an introduction. Louis, with permission in place, phoned the red-head, Nancy Bardon. He asked for a date, and she accepted. She thought that he was a very dashing officer, and they both quickly became smitten. They started dating regularly, attending dances at Rosslyn Grove, Leisure Lodge, The Highlands, etc. and going to the movies, particularly Louis' favourites starring Abbott and Costello.
Three years later they married on April 12, 1947. They had two children, Josephine Ann (Jo Ann Struck) and Timm William Bardon. Right from the start Louis was a besotted, committed father. After they bought a house on William Street, Louis could be found outside with all the neighbourhood children and his own two. He played sports and other games with all the kids, maintained the rinks at Lourdes School's playground for many years, and was a very popular father. He was in constant demand by all the children in the neighbourhood. He also coached Timm's baseball and hockey teams, making sure that everyone got to play, regardless of ability. Louis and Nancy spent countless hours outside skating, tobogganing, swimming and hiking with their children. They also spent a lot of time at Nancy's mother's cottage on the Grand River with all their Bardon relatives, and fun times at Louis' brother's Three Bridges lodge with their Koppeser ones. One summer they rented a cottage at Tobermory from a neighbour and for the next 35 years they enjoyed summer vacations there.
Once their children were grown, Nancy and Louis travelled a great deal, journeying throughout Canada, visiting Europe, the Caribbean, cruising, etc., but one of their favourite places to stay was on the grounds of Disney World.
Their daughter, Jo, married Paul Struck in 1970, and in 1977, Joanna Whitney Struck was born, Louis and Nancy's first grandchild. In 1979, Kendra Alicia Struck was born. Louis and his wife fell head over heels in love with those two girls and were amazing grandparents.
Tragedy struck in 1993 when their son, Timm Koppeser, was killed suddenly in a car accident. It devastated the family, but they tried their best to move forward and enjoy life again.
When the next generation of children came on the scene, the now great grandparents were delighted! They forged lovely relationships with them too, and with their fathers, Sean Daniel and Shane Wilkinson.
Nancy and Louis had had almost 70 exceptionally loving years together when Nancy died on November 9, 2016.
Throughout Louis' last years, he was happiest to hear the latest about these great grandchildren, Sierra (10) and Aria (8) Daniel and Jack (8) and Marley (4) Wilkinson.
During his last weeks of life, Louis face-timed with his grandchildren and his great grandchildren almost every day. They sang to him, showed him their latest art, and told him how much they loved him.
If the Webster dictionary had human examples for all its definitions, under a good man would be Louis Koppeser: positive, kind, helpful, charitable, patient, tolerant, selfless and loving.
Louis died holding his daughter's hand, and with his deep Christian faith, left this world knowing he'd be reunited with his wife and son.
Thank you to all the many people who helped Louis over the past few years-- Williams Cafe owner, Brad Moorhouse, and his staff, kind and understanding emergency responders and regional police, City Cab, Darlene, Lindsay and others at Canada Trust, Steve Lock at Scotiabank, bus drivers, helpful citizens, Staff at Freeport Hospital (Alec, Alicia, Victoria, Jennifer and others), staff and residents of the Sunshine Centre at Luther Village.
A private service, officiated by Joel Kuhl of Redeemer Lutheran Church, will be held in the chapel at Erb and Good Family Funeral Home on Saturday, February 13 with interment following.
As Louis would want, especially during this pandemic time of exceptional need, donations in his memory may be made to The Foodbank of Waterloo Region or the Mennonite Relief Fund and can be arranged through the funeral home at www.erbgood.com or 519-745-8445.
Share Your Memory of
Louis