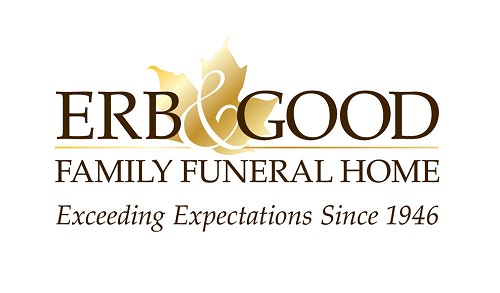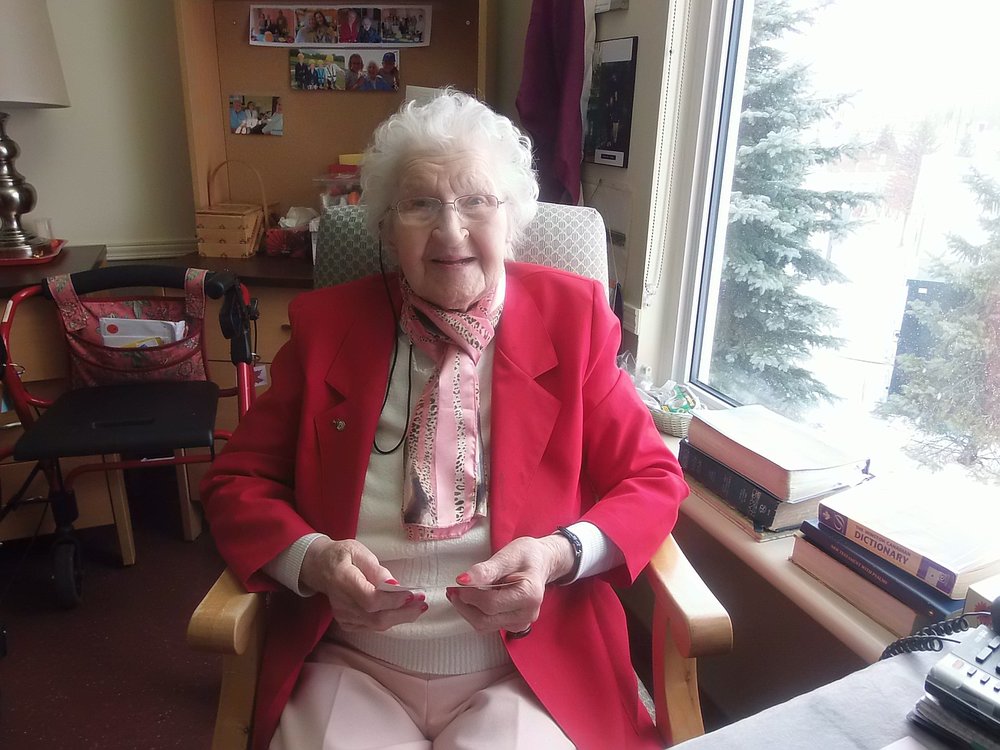 In Memory of
Elizabeth McMillan
1916 - 2021
Obituary of Elizabeth McMillan
In perfect balance of both sadness and great joy, we share the news of Elizabeth Philip Brock McMillan's graduation to the third Heaven. Elizabeth passed into Glory at 3:45pm on Thursday, February 25th. Her tireless 105 year old body simply ran out of fumes. Just over a week ago she was playing balloon volley-ball with great competitive gusto. Infections from injuries, lack of exercise and therapy, gave skin and muscle fibre, a losing battle against mottling, and a runaway start that Elizabeth could not recover from. Her 80 year battle with bronchial asthma had been the constant snake in the grass that never completely went away; and her Lord and Saviour also did not go away. He was the perfect real and present comfort. Elizabeth felt no pain nor discomfort in her final weeks. She was in perfect synch with her Saviours timetable.
As mentioned, February 6, 2021, Elizabeth was born February 7, 1916. She received Christ in February 1971. Her granite marker will now state: died February 25,2021; It already states: "Precious in the sight of the Lord is the death of His Saints" Ps.116:15. Her post epitaph reads: [abridged par.] "Yay saith the Spirit, - Elizabeth may rest from her labours, and her works do follow her" Rev. 14:13-b. This obituary is not following the predictble pattern of naming all the many immediate family and worldwide relatives; rather, Elizabeth chooses to honour her King - Jesus The Christ. There is one other subject that Elizabeth lovingly wishes to honour at this time, and that is You.
Having a formal memorial gathering for those who wish to offer loving honour in return, is not possible to achieve under current circumstances. So Elizabeth chooses the following, to leave a personal memorial for you wonderful friends instead. Part one is dedicated to those of like-precious faith. See Math. 22:37-40; 1st John 4: 7-21; 1st John 5: 1-13. Rev. 20; Rev. 21; Rev. 22; Phil. 2:1-16. Part two is dedicated to those that have not embraced Elizabeth's belief in the Lord Jesus Christ, who shed His blood for you, but had been praying for you from the time she met you. Please have someone look up the following verses for you. Acts.16: 26-31; Luke 23: 32-43; Acts 8: 26-38. And we her family will continue to pray for you.
Condolences for the family and donations to Our Daily Bread Ministries Day of Discovery may be arranged by contacting the funeral home at www.erbgood.com or 519-745-8445.
Share Your Memory of
Elizabeth