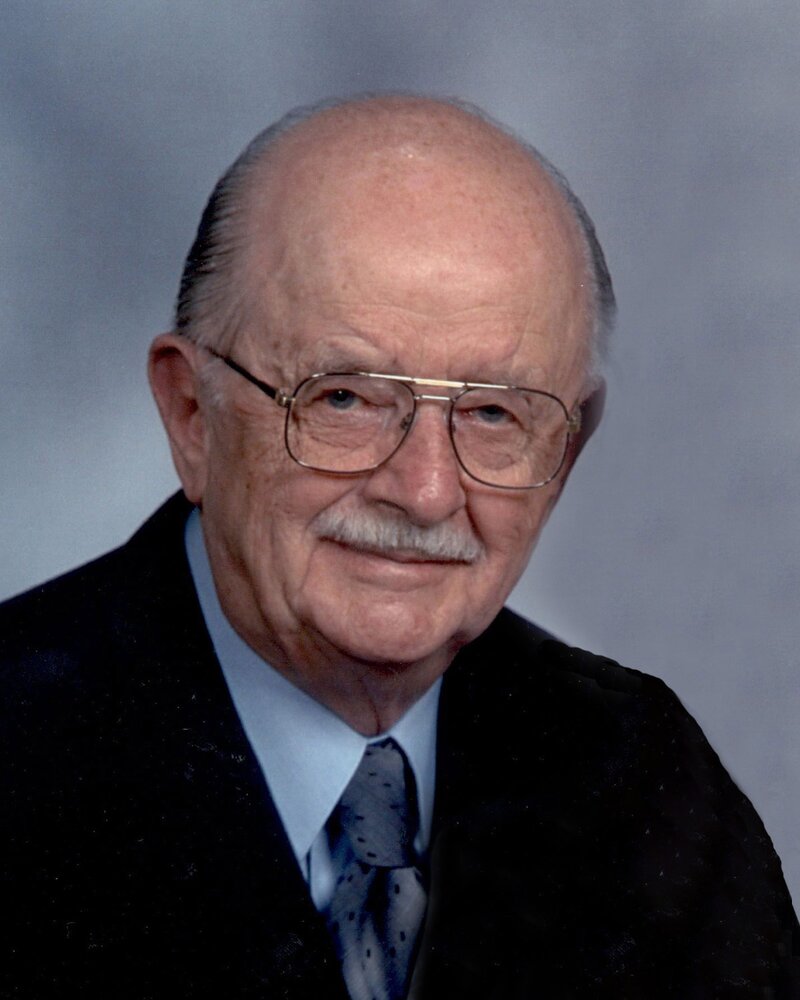 Additional Information
Due to COVID and health concerns, there will be no visitation and no funeral. A private family celebration of life will be held at his gravesite.


Obituary of John Koegler
John Koegler a devoted husband, caring dad, proud grandpa and great-grandpa, gifted teacher, theatre lover, music enthusiast and bona fide "foodie" passed away peacefully on Friday, August 20, 2021, at the age of 95 at Trinity Village, Kitchener.
John was predeceased by his soulmate and wife of 72 years, Merl, in 2019 and by all his siblings: Hannah, Sigfried, Harry and Marion.
He will be greatly missed by his son, Doug (Debbie) and his daughter, Sharon (Sandy Kirsopp), who were inspired throughout their lives by the many lessons he taught them. His grandchildren, Joanne Roberts (Mike), Stephanie Schurr (Ryan) and Alex Kirsopp (Karen) have wonderful memories of the time he lovingly spent with them, and his great-grandchildren, Allison and Isaac Roberts, will miss the attention he paid to their progress in school and in sports.
Although he was the third child in the family, John was the first who was born in Waterloo after his family emigrated from Germany. He attended Alexandra Public School and Kitchener-Waterloo Collegiate, and then pursued a Bachelor's degree at McMaster, where he met his future wife. He began his teaching career in Strathroy and transitioned to Collingwood where he became acting principal. He soon recognized that administration wasn't his first love; he found that working directly with students in the classroom was far more rewarding. Completing his honours degree in geography enabled him to apply and be chosen as the head of the geography department at the brand-new Waterloo Collegiate in 1960, where he stayed until he became a consultant in geography and environmental studies for the county school board, retiring in 1983.
John was truly ahead of his time in teaching. He was student-focused and instilled in his students a new way to see the world. Every day, he would painstakingly replicate the Globe's weather map in full colour on his chalkboard. This not only helped him to teach how weather systems work, but also helped the football team, whose players checked in regularly to find out what to expect for their games. He had an amazing ability to immediately win over his students and have them appreciate his work. They also appreciated the fact that he didn't give exams, but used innovative assessment tools instead.
This sort of teaching extended beyond the school. John had a vast general knowledge, which was frequently called upon by his grandchildren when they had questions about homework and projects, making him the original Wikipedia!
After retirement, John started "Geovisuals", travelling all over Canada and renting flight time to take photos of geographical landscapes, which he packaged in sets and sold to teachers across the nation and beyond.
John carried that same joie de vivre throughout his life outside of the classroom. He had a sharp sense of humour and always had a smile for those he met. He was very serious about his relationships with other people, whether that be his family, a colleague or someone he had just met. He treated everyone with respect – always.
One of John's greatest loves was for music. He was a long-time supporter of the K-W Symphony and all classical music. He led the cadet band in Collingwood and conducted the orchestra for several musicals at WCI over the years. He was passionate about the Stratford Festival and attended performances from its very beginnings in a tent until his health prevented him from being there – a span of over 60 years!
This was a man who could build almost anything. He erected his own house in Collingwood, getting help only with the plumbing and masonry, and built many additions to the cottage over the years. He designed and constructed much of the furniture in his home and loved building stereo components using HeathKit modules.
All in all, John was an amazing man. His love of geography, of people and of life was inspiring.
A huge and heartfelt "thank-you" to the staff at Trinity Village who gave loving care and became John's friends. Your tireless efforts are truly appreciated. Special acknowledgement to Dr. Mike Casey for his constant concern, and to Carol Van Dyke, long-time friend and visitor extraordinaire.
Due to COVID and health concerns, there will be no visitation and no funeral. A private family celebration of life will be held at his gravesite.
Donations in John's memory would be appreciated as expressions of sympathy to the K-W Symphony Orchestra or Trinity Village Care Centre. This can be arranged by contacting the Erb & Good Family Funeral Home at www.erbgood.com or 519-745-8445.
Additional Information
Due to COVID and health concerns, there will be no visitation and no funeral. A private family celebration of life will be held at his gravesite.


Share Your Memory of
John