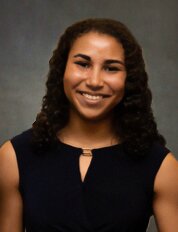 Visitation
6:30 pm - 8:00 pm
Saturday, September 18, 2021
Erb & Good Family Funeral Home
171 King Street South
Waterloo, Ontario, Canada
Visitation
10:00 am - 11:00 am
Sunday, September 19, 2021
Erb & Good Family Funeral Home
171 King Street South
Waterloo, Ontario, Canada
Funeral Service
1:00 pm - 2:00 pm
Sunday, September 19, 2021
First United Church
16 William Street West
Waterloo, Ontario, Canada
519-745-8487
To attend the visitation and service for Nikaya, personal face coverings are required and relatives and friends must register (RSVP) at www.erbgood.com or by calling the funeral home at 519-745-8445


Obituary of Nikaya Mingala Snell
To RSVP for the visitation and service, please click here.
To view the service livestream, please click here
It is with great sorrow the family of Nikaya announce her sudden passing at Grand River Hospital, KW Campus, Kitchener on Sunday, September 12, 2021, at the age of 26.
Cherished daughter of Kristin Snell, granddaughter of Ted and Lynne Snell, niece of Tara, Wesley, and Corinna Snell, Gotti to her goddaughter Sofia Snell and cousin to Alessia and Noemi Snell, best friend and roommate of Pierre-Luc Losier and a good friend to many in Waterloo and Ottawa who will miss her dearly. Her trusty golden retriever, Tucker, is lost without her.
Nikaya was an active, inquisitive, and intense baby who grew into an intelligent, sporty, and determined woman. Witty, often sarcastic, and self-deprecating, she did not realize how bright she was and always thought she could have done better. She graduated from Kitchener Waterloo Collegiate (2013), completing the French Immersion Program. She completed a BSc in Computing Technology and a BASc in Biomedical Mechanical Engineering simultaneously at the University of Ottawa and graduated magna com laude in 2018. She completed an internship at the National Research Council after her undergrad before starting a Master of Engineering - Mechanical degree at the University of Ottawa. During grad school she was a teaching assistant and lab assistant and worked as the Maintenance Coordinator and Machine Shop Supervisor at Brunsfield Centre. Nikaya was in the final stages of receiving security clearance to start a job as a junior project engineer in the federal government.
Nikaya never met a sport she did not like - unless it required wearing a skirt. She played rep league soccer and basketball and played on KCI's basketball, soccer, and rugby teams. Rock climbing, weight lifting, volleyball and biking were her recent athletic pursuits. She took up golfing during the pandemic and excelled as she always did. Nikaya was community minded, always involved in the communities in which she lived, such as community clean-ups, volunteering every Friday at Out of the Cold throughout high school, arranging winter coat collections in middle school, helping in Sunday School, serving on KCI councils, serving as a Community Advisor in university residence, participating on the uOttawa Formula SAE Team, and helping to plan and run the Ontario Engineering competition at uOttawa. Her family, friends, and community have lost an amazing woman.
To attend the visitation and service for Nikaya, personal face coverings are required, and relatives and friends must register (RSVP) at www.erbgood.com or by calling the funeral home at 519-745-8445. Visitation will be held at the Erb & Good Family Funeral Home, 171 King St. S., Waterloo on Saturday, September 18, 2021, from 6:30 p.m. to 8 p.m. and Sunday, September 19, 2021, from 10 a.m. to 11 a.m. The funeral service will be held at First United Church, 16 William St. W., Waterloo on Sunday, September 19, 2021, at 1 p.m. A private family interment will take place at a later date.
Condolences for the family and donations to the Chloe Callender Award through the Waterloo Region Congress of Black Women or TEAO Canada may be arranged by contacting the funeral home at www.erbgood.com or 519-745-8445.
Visitation
6:30 pm - 8:00 pm
Saturday, September 18, 2021
Erb & Good Family Funeral Home
171 King Street South
Waterloo, Ontario, Canada
Visitation
10:00 am - 11:00 am
Sunday, September 19, 2021
Erb & Good Family Funeral Home
171 King Street South
Waterloo, Ontario, Canada
Funeral Service
1:00 pm - 2:00 pm
Sunday, September 19, 2021
First United Church
16 William Street West
Waterloo, Ontario, Canada
519-745-8487
To attend the visitation and service for Nikaya, personal face coverings are required and relatives and friends must register (RSVP) at www.erbgood.com or by calling the funeral home at 519-745-8445


Share Your Memory of
Nikaya