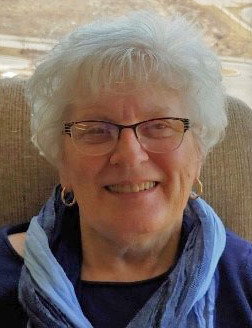 Obituary of Belva Louise McIntosh
Belva Louise McIntosh of Waterloo Ontario passed away on Thursday October 7th in her 75th year.
She is survived by her children: Inta Maciel (Jim), Michelle Adams (Denis), Dale McIntosh (Palmira), Kathy Lyn McIntosh; and is pre-deceased by her loving husband, Don.
Belva started her working career at the age of 15 stuffing envelopes on the weekend for $1/hour. She went on to spend 32 years at Equitable Life, retiring in 2008. She filled her retirement years travelling, visiting friends/family and especially loved spending time with her grandchildren (Jeff, Laura, Logan and Nathan).
She was an avid reader, especially crime novels and couldn't resist reading the last chapter before she got too far in!
Belva never wanted to be the center of attention so at her request, a private family gathering to celebrate her life will take place in lieu of a funeral service.
Belva was cherished and loved by all who knew her and leaves behind nothing but beautiful memories.