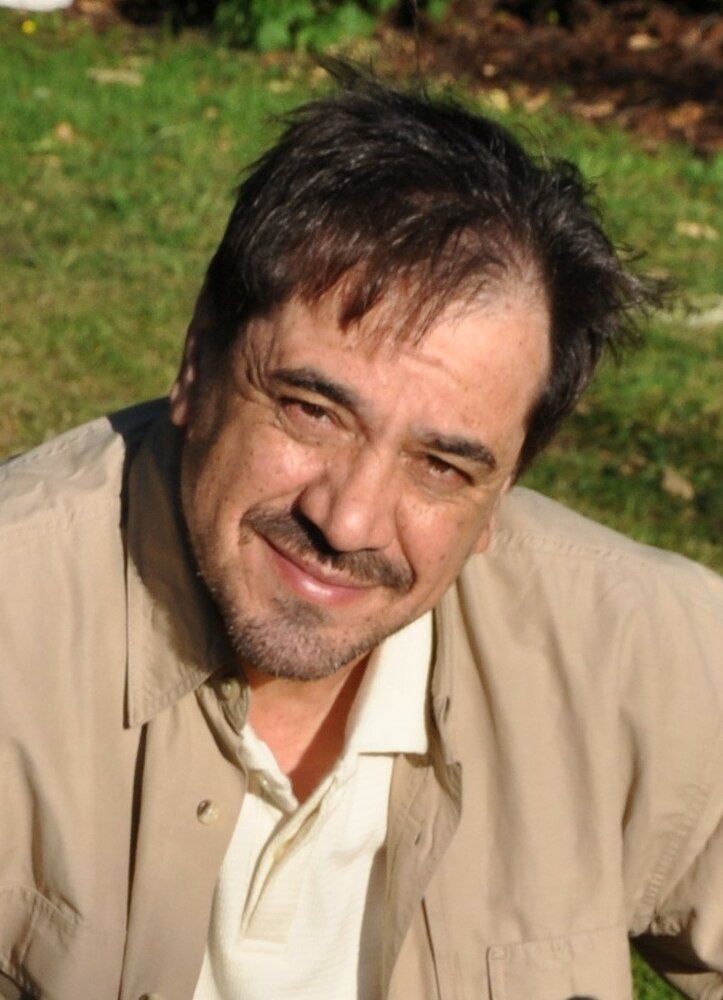 Share Your Memory of
Mario


Obituary of Mario Pratola
It is with great sadness that we announce the passing of our father, Mario Pratola, following a long battle with cancer. Mario passed at home surrounded by those he loved most, and with a view of the peaceful, snow-covered countryside he was dearly fond of. He is survived by the love of his life, Beverly, and their two children, Matthew and Laura. He was predeceased by his father Antonio and mother Rosa.
Mario was born on November 28th, 1949 in Ariano Irpino, Italy. Ariano Irpino is a small mountain village nestled in the beautiful farmlands of south-central Italy. When Mario's father returned home from the war, he found Ariano devastated and set out to rebuild. Times were tough, though fortunately the family farm ensured food was always abundant. Still, by the 1950's, Mario's father had moved the family to Genoa in Northern Italy in search of better opportunities. In Genoa, their fortunes started improving and the family settled into a happy life. Nonetheless, Mario's aunt pushed his parents to move to Canada and, in 1962, they finally set out for the new world, travelling by sea. It was not a voyage Mario would wish on anyone.
After arriving in Canada, the family was moved to Toronto, where Mario grew up. Mario's father was quickly employed and soon bought the house on Cuffley Crescent, which many of you might recall. The house was a decidedly humble bungalow, but the lot had what seemed like miles of gardens growing all manner of produce, fruit trees, olives and flower beds. It was as if a small slice of the Ariano family farm had migrated west as well. Mario's schooling in Canada commenced with grade 7, and he quickly adjusted to his new life.
Mario's proudest moment was meeting his wife, Beverly, while they both attended Humber College. For Mario, this was the start of a loving and exciting relationship, although he was never quite sure what Beverly saw in him. Fortunately, she saw something indeed! They made a great team, always working together to leverage their respective strengths no matter the challenges they faced. Travelling together with his wife were perhaps Mario's sweetest memories, starting with the road trip to Western Canada for their honeymoon, many years taking trips to Tobermory and Johnsons Harbour (their young children often in tow), outings to Niagara Falls and the casino (no children allowed), and more recently a road trip to Eastern Canada. There were also many funny moments, such as the wedding photographer who fell in the pool, Mrs. Purchase chasing Mario out of the Toronto condo, and Popeye at the Cedar St. property.
Mario was ever the optimist in life. Diagnosed with a dangerous brain aneurysm in 2007 requiring surgery, he was given low odds of recovering. To the surprise of his doctors, he made a full recovery. Some years later with the diagnosis of cancer, he was given 3 months to live. But for more than 5 years, Mario persevered. His love and appreciation for his wife, his children and his extended family kept him going. In the final years of his life, he and Beverly moved to the small countryside village of Norwich, in a cute home backing on to a neighbouring farm with rolling fields of corn as far as the eye can see. Here, with the love of his life at his side and the beautiful scenes of nature always visible from their home's windows, he was at peace.
The family would like to express their thanks and deepest gratitude to Mario's doctors and nurses, in particular Dr. Sondhi, his nurses Tina and Lisa, and their care coordinator Josephine, for their compassionate and dedicated efforts in caring for Mario.
Following the interment at Williamsburg Cemetery in Kitchener, a private family gathering will take place at Laura's home.
Condolences for the family and donations to the Canadian Cancer Society may be arranged by contacting the funeral home at www.erbgood.com or 519-745-8445.