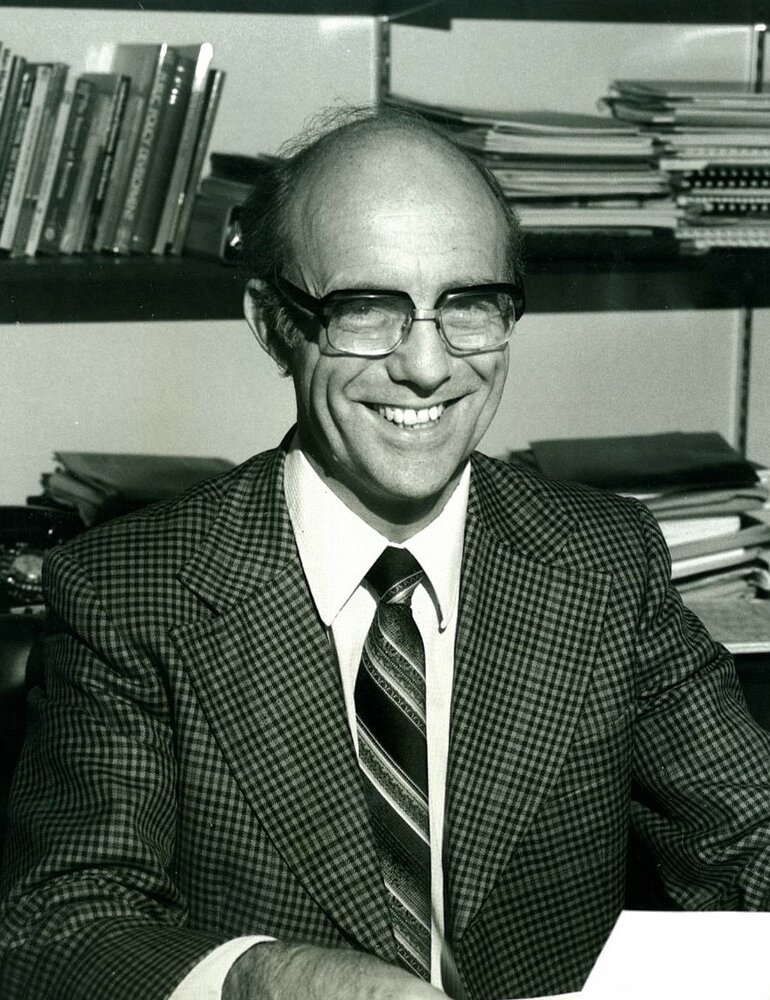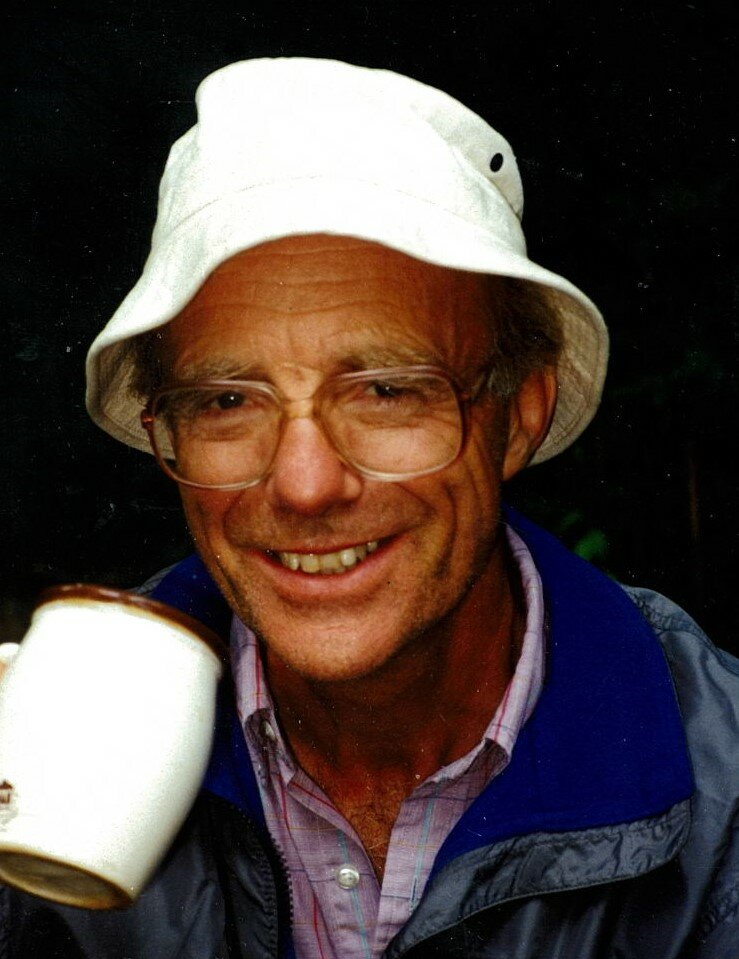 Additional Information
As Ernie wished, there will be no funeral or memorial service. The family will celebrate his life privately.


Obituary of Ernest L. Holmes
Ernie died Sunday, January 23, 2022 at Grand River Hospital, Kitchener, from complications from a fall.
His memory will be forever honoured and cherished by his wife Judith, his children (Bill and his wife Jennifer of Victoria, B.C., Susan of Waterloo, Beth and her husband Ed of Oakville, and John and his wife Charlotte of Thornbury and Wanaka) and by his beloved grandchildren: Sarah and her husband Matt, Ben, Samantha, and Liam.
Ernie was born and grew up on the Isle of Sheppey in southern England, where, despite the death of his mother soon after his birth, he spent a happy childhood in the loving care of his paternal grandparents, with the support of an extended family of aunts, uncles, and cousins. He fondly remembered times spent swimming in the ocean, digging for cockles on the beach, Saturday night hops, and, of course, soccer.
In 1955, Ernie graduated in Physics from the University of Bristol and came to Canada to the University of Toronto, graduating with a Masters in Metallurgical Engineering followed by a PhD in Physical Metallurgy. Shortly after returning to England, Ernie met his wife Judith on a hiking trip in Luxembourg. In 1964, after a few years teaching at Medway Technical College and Nottingham University, he returned with his family to Canada to join the young University of Waterloo as Associate Professor, and later Associate Dean, of the Faculty of Engineering. From 1974 until his retirement in 1988, his focus was research policy and innovation on a university-wide basis, as Director and then Dean of Research.
During his time at Waterloo, Ernie served on a number of local, national and international research industry committees and councils. He was instrumental in the formation of the Waterloo Research Institute, and served on the boards of the Waterloo Process Development Centre and the Canadian Industrial Innovation Centre. He is a past president of the Canadian Association of University Administrators, served on the National Sciences and Engineering task force on industry/university cooperation, and chairman of the board of Governors of Conestoga College. From 1980 to 1988, he was a member of the City of Waterloo Economic Development Committee.
During all these years, Ernie was the very best Dad to his four children, deeply loving, playful, fully engaged in their activities and supportive of their interests and achievements, with unfailing warmth, optimism, good humour and sense of fun. He was a loyal, steadfast, kind and above all loving partner and companion: the best tea-maker and absolutely the best tent-mate.
After retirement in 1988, Ernie spent many summers with Judith canoeing or camping and hiking in the Canadian Rockies, and several months every winter making their way by truck and tent across parts of Africa, South and Central America, and Asia, with treks in the Andes, the Atlas and the Himalayas. Ernie loved, most of all, the splendour and isolation of the mountains and deserts, and the sense of freedom he found in wild, beautiful places.
In his last few years, as his mind and his memory declined, his gentle temperament never wavered, always even-tempered, unshakably optimistic, mischievously good-humoured, and infinitely kind.
We will always love him.
As Ernie wished, there will be no funeral or memorial service.
The family will celebrate his life privately.


Share Your Memory of
Ernest