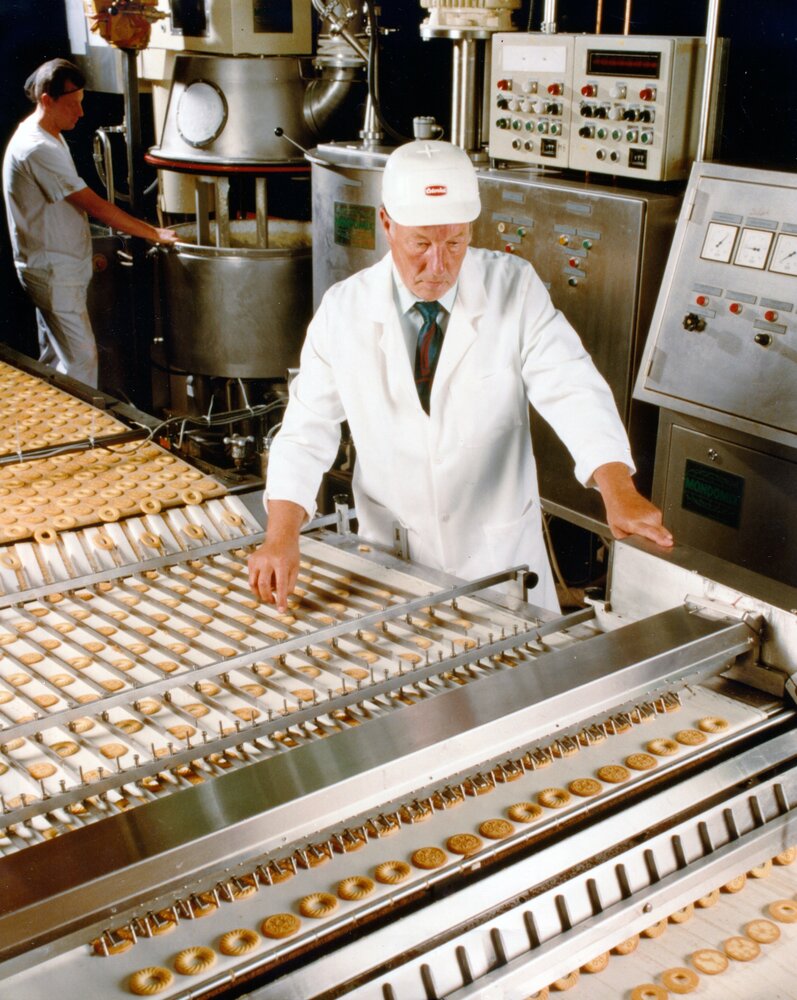 Share Your Memory of
Albert


Obituary of Albert George Nevill
To RSVP for Albert's Memorial Service Please Click Here.
Albert George Nevill passed away on February 4th, 2022, just 20 days shy of his 90th birthday. He was surrounded by the love of his family.
Albert (affectionately George) was born in Beckenham, England on February 24th, 1932 to Albert and Florence Nevill.
There are many stories of our Dad's early years… from growing up during the war, to the food rations, to going to school during air raids not knowing it would be there the next day. His hard work and dedication was evident even at an early age, entering the cookie industry at 14, and becoming the head boy at his school where he was first in history, geography and english.
With a lifelong love for soccer and cricket, he was a passionate sportsman and was asked to join the under 17 national cricket team. Alas, his sense of responsibility (and his curmudgeony Father) kept him from pursuing this passion, driving him further into the cookie business.
George served as a Royal Marine in 1950 (570 Squadron,) being honourably discharged a year later on medical grounds.
On August 28th, 1954 our Dad married Catherine McDermott in Bromley, Kent and shortly after Paul was born. A few years later Stephen and then Jacqueline were born. Life for George was filled with work during the week and soccer with family on the weekends, visiting the in-laws at the caravan.
George's hard work gave him the opportunity to move to Canada in 1968 to work for Peak Frean's. The Nevill's created a new life in Scarborough, Ontario and George continued his upward climb in the cookie business. Sadly George lost his first wife, Catherine in 1977. George did his best to father three teenage children, giving them responsibilities as well as continuing to provide for his children.
On June 30th, 1979 at age 47, George married Brigitte Engel in Montreal, Quebec. Shortly after their first anniversary came Karl, who at that time was pretty much a George clone.
His final child Krissy arrived with great flair three years later. It was one of his life's greatest thrills to help birth that new life and stimulate her to take her first breath.
Life in the cookie business became an ever climbing event. George had the intelligence, integrity and knowledge to make it big in this industry. Never did he take anyone else's job - he always created his own. He became known as The Cookie Baker - never permitting the quality of his product to suffer because of money. He was coveted by several cookie corporations, being pursued to join and offer his expertise. A position in Jamaica was enticing, but George decided that the well being of his family was more important than basking in the sun… which was a big deal for someone who detested winter!
During his days at Colonial Cookies, he was invited to a 1000 guest event hosted by Presidents Choice. Dave Nicol began his speech by talking about a man who stood for integrity and never said I can't do it. As he went on and on, all wondered to whom he was referring - and then came his name - "I would like to introduce you to Mr. George Nevill." Now you can imagine how George wanted to drop through the floor. Up he went and stood beside Dave who told him to stand on the lower platform as George was much better looking than Dave.
Whether playing cricket at the nearby park or hockey in the driveway, holidays overseas or cottages, these were always great events and we were often joined by friends which he always graciously permitted.
After 61 incredible years of work, George entered a well-deserved retirement at the age of 75. During retirement, George enjoyed gardening and spending time with his family, where he was known to make his famous spaghetti… always making too much sauce but never enough noodles. He also enjoyed spending time with his five feisty (and loud!) grandchildren: Grace, Klara, Ben, Ian and Lily.
Our Dad was a quiet soul, who did his best in all he could and loved his family deeply. Even with all of its ups and downs, George enjoyed his life.
We will miss him deeply and keep his memories close to our hearts. We are grateful for his love and all he taught us.
Dad, we promise to do our best in all things, big or small.
Due to COVID-19 restrictions, to attend the Funeral Service for Albert, personal face coverings are required, and relatives and friends must register (RSVP) at www.erbgood.com or by calling the funeral home. The service will be held at the Erb & Good Family Funeral Home, 171 King Street S., Waterloo on Saturday February 12th at 12:30 PM. Cremation has taken place.
Condolences for the family and donations to Heart and Stroke Foundation may be arranged by contacting the funeral home at www.erbgood.com or 519-745-8445.
Memorial Service
12:30 pm
Saturday, February 12, 2022
Erb & Good Family Funeral Home Chapel
171 King Street South
Waterloo, Ontario, Canada

Get Directions