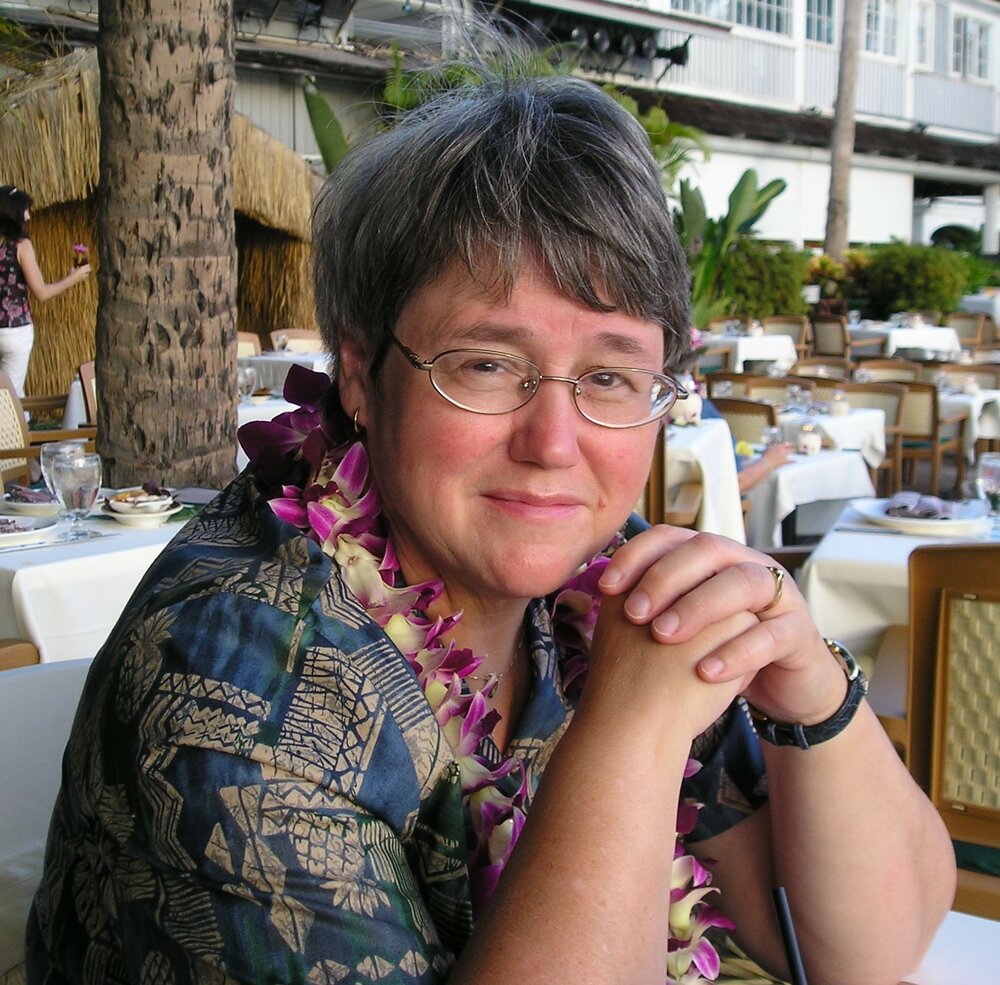 Share Your Memory of
Patricia


Obituary of Patricia Ann (Trish) Chambers
It is with great sadness that the family of Patricia Ann (Trish) Chambers announces her sudden and unexpected passing on Wednesday, February 23, 2022 at Freeport Hospital in Kitchener.
Trish is survived by her husband of 51 years, Richard (Rick). She will be missed by her children: Marney (Karl) of Streetsville, Alexandra (Michael) of Clarkson, and George (Stephanie) of Kitchener. Trish adored her four grandchildren: Will and John of Streetsville, and Lily and Graham of Clarkson. She was predeceased by her parents, William and Evelyn Shambrook of Hamilton. Trish will be remembered by her sisters and brothers: William (Judy) Shambrook of Lincolnshire, Illinois, Susan Cozzi of Toronto, Elizabeth Shambrook of Hamilton, and Peter (Mary) Shambrook of Dundas. Trish will be missed by Rick's family: Larry (Karin) Chambers of Milton, and David (Louise) Chambers of Burlington. Trish's eidetic memory for dates means that her many friends, nephews, nieces, cousins and others will be missing birthday cards in the future.
Trish was born in Hamilton on August 23, 1946, and attended Hillfield-Strathallan School. She studied nursing at the University of Toronto before transferring to McMaster University, graduating with a Bachelor of Arts degree in 1970. When her three children were young, they were the focus of Trish's attention. She worked and volunteered at the children's nursery schools and public schools. She was a dedicated Brownie leader, and later, president of the cooperative nursery school in Shelburne. After she and her family moved to Waterloo in 1988, she enrolled in an office administrator's course which led to employment as school secretary at the Adult ESL School at University Heights, and later at Forest Hill Elementary School.
Trish and Rick were married in 1970, and immediately moved to Calgary where Rick completed his B.Ed. degree. Early married years were spent in Orangeville, and later Shelburne, Ontario. The family spent three years in Germany in the early 1980s, and then returned to Shelburne for four years, before moving to Waterloo, Ontario in 1988.
At one time, Trish was an avid bridge player, participating in local leagues in the Shelburne area. That is where she also became a proficient and enthusiastic curler. She continued her curling interest in Germany, and later in Waterloo at the Elmira Curling Club. Trish particularly enjoyed live theatre performances, and looked forward each year to the Drayton and Stratford programs.
When the family moved to Germany in 1981 to work with the Canadian Forces Schools Overseas, a love of European travel was born. Before retirement, Trish and her family travelled through most of Canada and the United States. Upon retirement, several trips to Europe took precedence. Trish and Rick found that they could explore new places by renting European cottages for a week at a time, leasing a car, and visiting local sites of interest at their own pace. Favourite destinations included Ireland, the UK, Germany, France, Portugal and Spain.
Trish was one of those people who, when attached to or engaged in an activity or organization, gave the task her complete attention and commitment. She volunteered for many years with the Children and Family Services Christmas Toy donation program, and willingly took her responsibilities to heart. Trish became a regular attendee and volunteer at the City of Waterloo Friday Flicks Travelogue series where she often assisted with refreshments. She was also active in church work in Waterloo. Trish participated and supported many activities at Westminster United Church in its fledgling years. At First United Church in Waterloo, she became part of the cohort that prepared and served lunches for the Tuesday Noon-Hour Concerts at the church. She was engaged in that voluntary activity this winter.
One of Trish's favourite activities was hosting large family parties. It was important to her that the immediate family be at her house for Christmas, Thanksgiving, and Easter dinners. She loved having the extended families come together for large summer parties, or to celebrate a special birthday or anniversary. She believed that maintaining ties with friends and relatives was an important quality in fulfilling the obligations of friendship and family connections.
A private family service has been held for Trish at Erb & Good Family Funeral Home, and cremation has taken place. At a later date, a celebration of Trish's life will be held.
In memory of Trish, please consider contributions to the House of Friendship, The Food Bank of Waterloo Region, or Drayton Entertainment and can be arranged through the funeral home at www.erbgood.com or 519-745-8445.