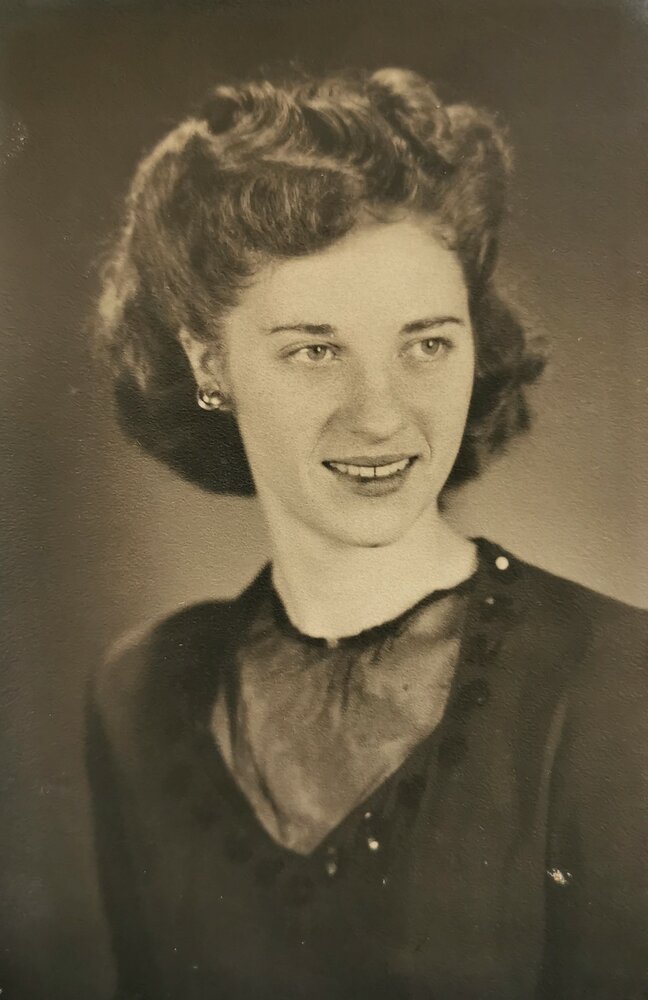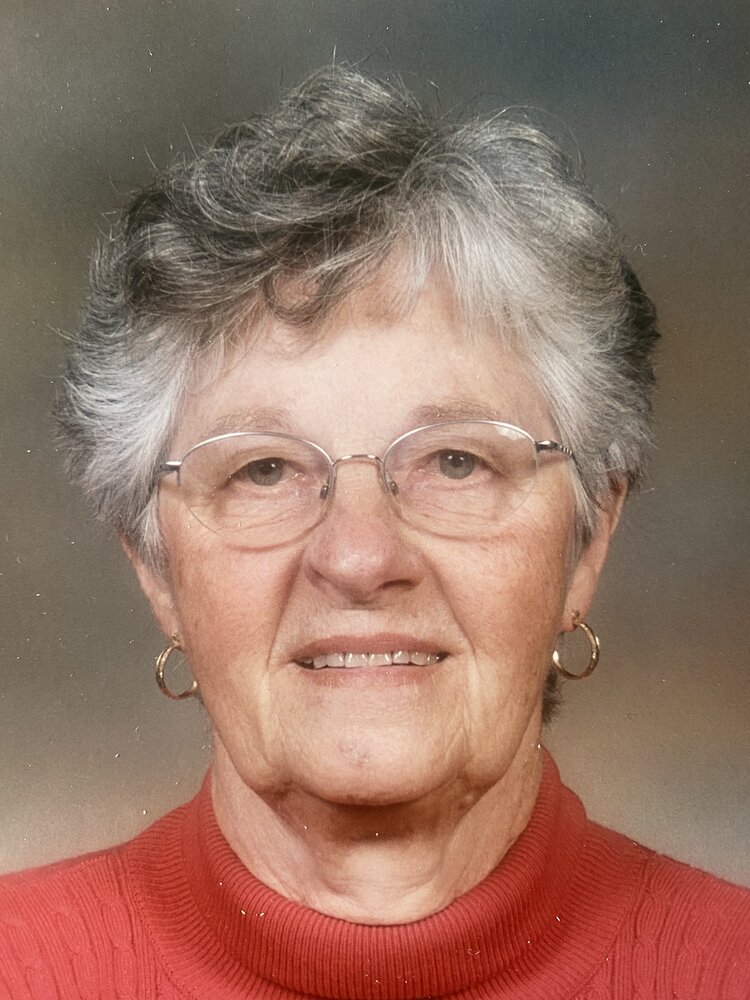 Obituary of Wilma O. Goetz
Passed away peacefully into the loving arms of her Lord and Savior, and loving husband Bill (William), with her family by her side.
Wilma was the beloved wife of the late William (Bill) Goetz. They celebrated 65 wonderful years of marriage. She was the loving and attentive mother of son John and his wife Judy of Meaford, daughter Bev and her husband Doug of Heidelberg. She loved her grandchildren and great grandchildren, and was Oma to Heather Sakai & Garth and her son Nathan, John & Patti Goetz and their children Rylan and Spencer. Special Omi to Jeff & Jess Baechler and their children Liam, Emma and Hudson, James & Tiffany Baechler and their children Rylie and Anthony. Due to Covid restrictions she hadn't been able to hold Anthony born 3 months ago, but she was able to finally hold him for the first time 3 days before she passed. As with all her children, grandchildren & great grandchildren before, she cuddled, kissed and loved him up. She lived her life for her family and prayed daily for them. She was loved and will be missed by all including Donna McLean.
All her life she had a strong faith and showed it through her words and actions. Before there were programs like Toy Mountain, and Fill a Back Pack, she took it upon herself to help families in need, somehow coming up with enough money to buy food, toys and clothes for families so they would have a wonderful Christmas and also when they were short on food or needed clothing. Mom would sacrifice for others and instilled this in her children. Always there for family and friends, making meals or sewing little dresses for her nieces. She was compassionate, loving, quick witted and funny. There was always room at her table for unexpected guests, and many times gave up her bed to have guests stay over and not have to pay for a hotel. She loved to dance with daddy and they were very good. They didn't take lessons or do ballroom dance but they would glide across the floor with smiles. Oh how they showed their love for each other to us. She loved to party with friends and was sometimes a bit of a joker. Making up special poems and books to commemorate a birthday or anniversary, doing skits and mock weddings for neighbours. She was our CLINGER and she wore her title with honour. She taught her grandchildren lots of things, baked cookies with them, tobogganed with them. She took them fishing and hiking in the forests, oh how she loved the trees. She felt best when she could hug a tree or lay on her back with us and watch the clouds roll by and picture faces and animals in them. She tried her hand at learning German to be able to talk to the neighbours but that didn't go over very well, but it sure did bring laughs to them. She had many roles in her life wife and mother and grandmother the most important. She worked in a factory when she was 13 to help out her mother, she was a waitress, bookkeeper at Frame Neckwear, worked at Cress Laboratories and the payroll office at Schneider's Meats.
She served her church religiously teaching Sunday school, being Superintendent for many years, she helped to start Loaves & Fishes and organized entertainment for them. She served on council and sang in the Glory Land Chorus, which she loved.
When her dementia increased and needed more care Trinity LTC became her home and extended family and they took great care of her. She enjoyed her time with Trevor and loved to tease him and he teased her. All her nurses and PSWs treated her with love and respect even when she wasn't at her best. We will never forget all their love and caring and will always be thankful to them for their special care.
Mom we love you so much and you have been the best mama in the world. I will miss you and cherish all the times we had together especially these last precious years. I wouldn't trade a minute of our special moments. As I always said to you every day- "What do you have to remember? How much I love you" and you would always reply "Ditto". Be at peace with your Lord and enjoy your time again with daddy.
Special thanks to all staff past & present of Trinity Village LTC for their excellent and loving care the past 6 years.
Cremation has taken place. Lifelong member of St. Matthews, Kitchener. Visitation will be held at St. Peter's Church, 2925 Lobsinger Line, Heidelberg on Saturday, April 30 1-3 pm with private family service following. Everyone is respectfully requested to wear a mask.
Condolences for the family and donations to Trinity Village Care Centre may be arranged by contacting the Erb & Good Family Funeral Home. 171 King St. S. Waterloo at www.erbgood.com or 519-745-8445.
Visitation
1:00 pm - 3:00 pm
Saturday, April 30, 2022
St. Peter's Evangelical Lutheran Church
2925 Lobsinger Line
Heidelberg, Ontario, Canada

Get Directions


Share Your Memory of
Wilma