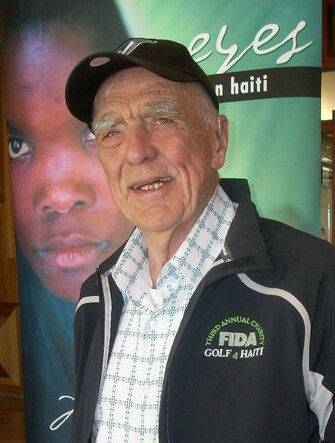 Obituary of Jack Frank Wall
To RSVP to attend the service, please click here.
To view the livestream, please click here.
October 6, 1924 -May 16, 2022
Due to a debilitating bout of pneumonia as a young adult, Jack Frank Wall was not expected to see thirty years of age. While anticipating his last breath with his widowed mother by his side, he committed to being an advocate for the outcasts of the world if God would spare his life. God took him on and Jack's script was written. He married a woman that believed in him. He refused jobs that required him to not hang out with society's delinquents. His pay checks were given away before he got home. Five years into their marriage, he and his wife, Anne, became houseparents for 20 boys at Ailsa Craig Boys Farm (now Craigwood Youth Services). They founded Parkhill Girls' Home (now Teen Girl's Home) and Ausable Springs Ranch which became the largest private group home program in the 70's. He founded The Missing Piece Coffee House in Grand Bend as a creative venue to keep kids off the streets. He established the first continuum care home in London, Ontario (now Chelsea Park Oxford). He renovated homes into apartments for Laotian refugees post Viet Nam war. He created residential homes for post-psychiatric patients. He believed in integrated communities. He believed all people deserved to know the fulness of God's creation. In 1984, he and Anne sold all they had and moved to Haiti. They were 60 years old. His intent was to empower the poorest of the poor to "become masters of their own destiny". This became his last "hoorah". Today, the Foundation for International Development Assistance (FIDA) stands true to providing resources to men and women who are motivated to become invested shareholders in their own agricultural cooperative. His oldest grandson, Jason, who lived with them in Haiti, recalls seeing his grandfather literally give the shirt off his back on more than one occasion. He says on his passing, " He left big shoes to fill… at least those he did not give away." Jack died as he lived. He fulfilled his purpose… passing on the one remaining thing he held: his God-given vision. All else had long been given away. His last breath was granted at 2:57 p.m. on May 16th, ironically due to complications with pneumonia.
Funeral service will be held May 31st, 3 pm at Erb & Good Funeral Home, 171 King St. S., Waterloo. Reception to follow.To attend the service, please RSVP at www.erbgood.com or by calling 519-745-8445.
Funeral Service
3:00 pm
Tuesday, May 31, 2022
Erb & Good Family Funeral Home Chapel
171 King Street South
Waterloo, Ontario, Canada
To attend the service, please RSVP at www.erbgood.com or by calling 519-745-8445.

Get Directions


Share Your Memory of
Jack