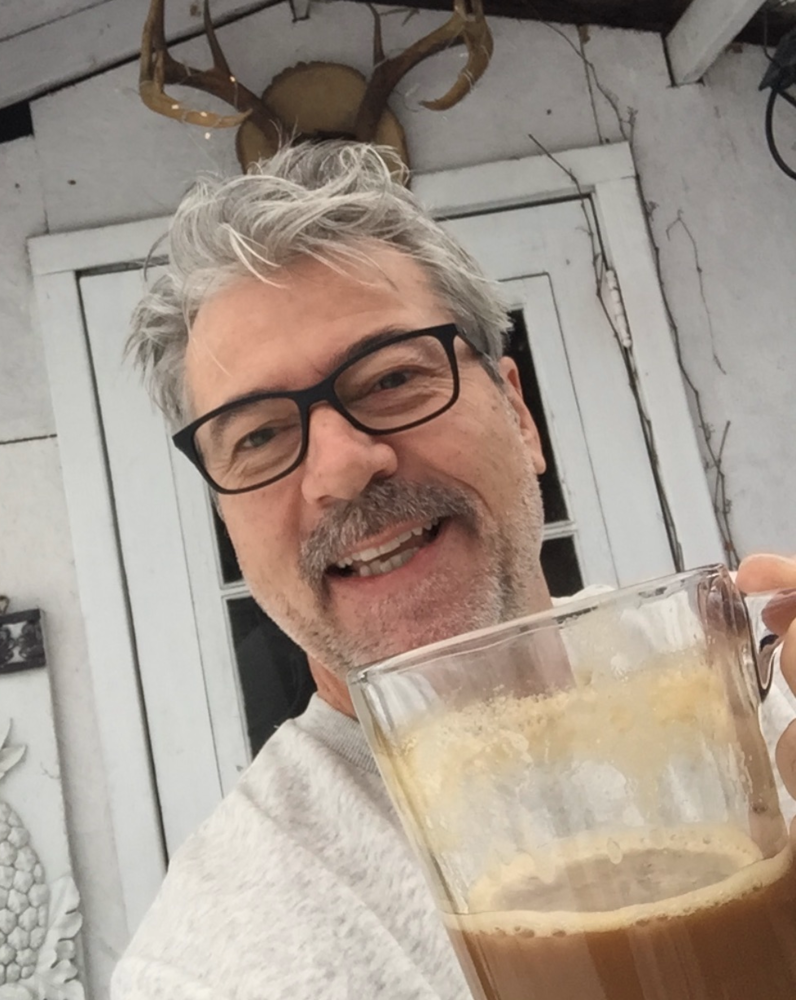 Obituary of Marcus Christian Black
Marcus Christian Black, 58, passed away on August 18, 2022 in Waterloo, Ontario after a brief illness.
Marcus "Sparky" was our one-of-a-kind son, brother, uncle, cousin and friend; his passing has left a huge hole in our hearts.
He leaves behind his father James, mother Ilona (Jorgensen), brother Jamie (Kimberly), sister Shara, nephew Jackson and niece Lexi. He will also be missed by his uncles Don Breault and Bruce Black; aunts Rose Jorgensen and Esther Jorgensen; cousins Carl and Curtis Jorgensen, Stephanie Grace, Shannon Groom, Rob and Jeff Jorgensen, Erin, Lisa and Paul Breault, John, Sarah, Devon, Connor, Lindsay and Stephen Black. Marcus was predeceased by his grandparents Christian & Terttu Jorgensen, James & Ruth Black and his uncles John and Carl Jorgensen, Kevin Black and his son James and Aunt Donna Breault.
Marcus was born in Sudbury, Ontario on April 15, 1964. He spent summers on the beach at Lake Ramsay and at the Jorgensen family camp in French River. The family had memorable trips to the Grand Hotel on Mackinac Island and Lantana Beach, Florida and also spent a lot of time in the Ottawa Valley.
Marcus graduated from Sudbury Secondary School. Good friends Kenny and Michael helped him get into mischief in his teen years. In his 20s, he explored Australia with friends Paul and Garnet where he learned to surf at Bondi Beach.
Marcus was a great golfer and played many rounds with Jim and Jamie at courses including French River, Idylwylde and Gore Bay where Uncle Kevin would join in and try and keep track of all the money games Jim had going.
In 2001, Marcus moved to Ottawa to work for Bell Canada. He enjoyed living downtown, skating on the Rideau Canal and searching for good finds at estate and garage sales especially teak furniture pieces and rare guitars. Formula One and Grand Prix races were rarely missed and being a die-hard Boston Bruin fan all his life, Bobby (Number 4) Orr was his favorite player. Marcus passed away at exactly 04:04am with his brother by his side.
Marcus was tremendously handy, building a deck, shed and tree swing at his family's Wembley Drive home as well as installing railings for his parents. Ilona's list of handyman items was always ticked off after Marcus' visits home. After his chores were done, he was thrilled to grill whatever you wanted on the BBQ.
Losing a brother brings tremendous sorrow. Marcus had a great bond with his sister Shara, talking about friends and life and had fun times at bars and beer fests in Sudbury and exploring Toronto. They've always been there for each other.
Best friend to Jamie, the brothers shared a love of cars, music, golf and lotto dreams. They were alike in so many ways. Jamie will treasure the memories of many vacations to Florida with his family and just the two of them and the Porsche Road trip to Sudbury. Jamie is glad Marcus spent the last four months of his life with him and his family in Waterloo. Kim always looked forward to Marcus' visits and his barbeque prowess where the potatoes were done to perfection.
Marcus loved being an uncle. He built Jackson and Lexi the largest tree house in North America between the maple trees in the kids' Waterloo backyard. He went on any terrifying amusement park ride they asked him to and loved golfing with them. They'll miss Uncle Sparky, his scruffy beard and bear hugs.
Thanks for the compassionate care from Dr. Leonard, Dr. Hubay and all the staff at Grand River Regional Cancer Centre. A special thank you to all of those who helped out during this difficult time, including Erica, Barbara, Kitt, Valdine, Michelle, Bruce, Paul and especially Mom's best friend Doreen.
Marcus, we know you would want us to go on with life. We'll try but things won't be the same. You were such a good man, son, brother, uncle and friend. We'll cherish our memories forever. Rest in peace, Bro.
A celebration of life is in the works. Donations in Marcus' memory to the Canadian Cancer Society would be appreciated and can be arranged through the Erb & Good Family Funeral Home, 171 King St. S., Waterloo at www.erbgood.com or 519-745-8445.
I look at you all
See the love there that's sleeping
While my guitar gently weeps.
-George Harrison


Share Your Memory of
Marcus