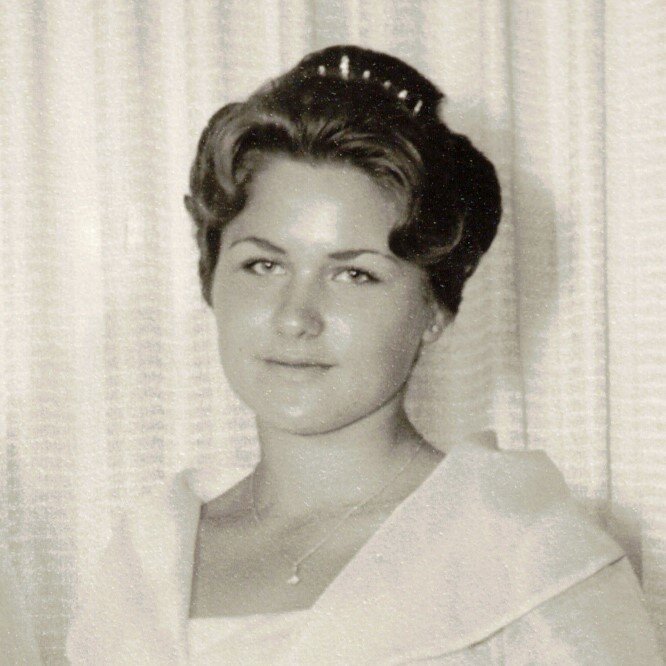 Obituary of Mary Vekony - Sopko
Mary Elvera Vekony - Sopko
March 17, 1943 – August 13, 2022
Mary was born, raised, educated and married in Montreal, Quebec, Canada. During Mary's teen years, Mary enjoyed "voice training". By 1960, at the age of 17, as the "maid of honor" and the "mezzo soprano vocalist", Mary's accomplished voice "impressed" the 400 guests during the Nuptual Mass for her sister, Ilona (Helen) Julianna Vekony and Joseph Varga. Mary graduated from "Nursing school". On Saturday, June 8, 1963, Mary Elvera Vekony and Edward (Eddy) Sopko, were married in Mary's ancestral parish church of "Our Lady of Hungary".
During the early years of their marriage, Mary and Edward lived in numerous areas of Canada. They moved from Montreal, to St. John, Moncton, Winnipeg, Toronto and during the last 4 decades, Mary and Edward "lived life" in Waterloo, Ontario, where Mary enjoyed her passion for gardening in her beautiful large gardens.
Mary was an active, contributing member of the Art Community in Waterloo. Together Mary and Edward enjoyed curling, golf, travel and evenings at the theater and at the symphony.
According to the wishes of Mary and Edward, a private interment will take place in Waterloo.
Mary's "Vekony-Varga family" thanks Father Rafal Tomon, pastor at Our Lady of Lourdes parish church, Waterloo, for accepting our invitation for his spiritual visits with our Mary, during Mary's hospitalization. Our thanks to the hospital staff who cared for our Mary at the Grand River and the Freeport Hospital sites and Mary's friends, for their hospital visits with our Mary.
Mary was predeceased, in Montreal, by her Mother Ilonka (Helen) Vekony in 1977, her father Janos (John) Vekony in 1978, and by her brother-in-law Joseph Varga in 2021. Mary was predeceased, in Waterloo, by her husband Edward in 2020.
This "Remembrance" is shared with Love, by Mary's only sibling, Mary's sister, Ilona (Helen) Julianna Vekony-Varga, Mary's only nephew – Godchild Lawyer Joseph John Varga (Edith Cecilia), Mary's grand-nephew Joseph - John Junior "Joey" Varga and Mary's grand-niece Eva-Maria Varga, in Montreal.