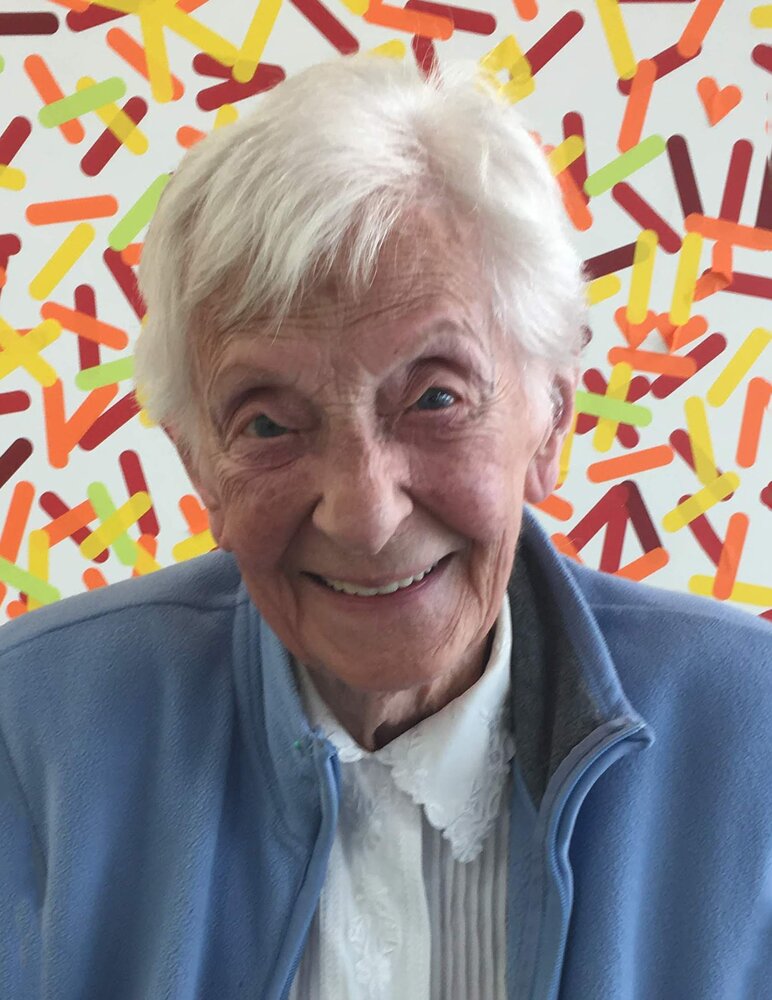 Obituary of Hildegard Elisabeth Breitwieser
Hilde passed away on Monday, October 31, 2022 at the age of 101.
A woman of tremendous strength and pragmatism she was fond of saying that she had "nothing to complain about". She loved a good conversation and no topic was off the table. Opinionated and loving, you could talk to her about anything and you would feel better about yourself having enjoyed her wisdom, humour and loving attention.
Hilde enjoyed a long career at Sunbeam Home where her hard work and endless compassion enriched the lives of many. She was predeceased by her husband Frederic (1998) and her daughter Rose-Marie Wagner (1991). She is survived by her son Dr. Alf Breitwieser, her 4 grandchildren, 10 great grandchildren and 2 great-great grandchildren.
If you never had the privilege of an "Oma cookie" it is best you don't know what you are missing. To those that did have the privilege, it is just one more way we will feel her loss. We are better people for having known and loved her.
Condolences for the family and donations to Sunbeam Community and Developmental Services may be arranged through the Erb & Good Family Funeral Home, 171 King St. S., Waterloo at www.erbgood.com