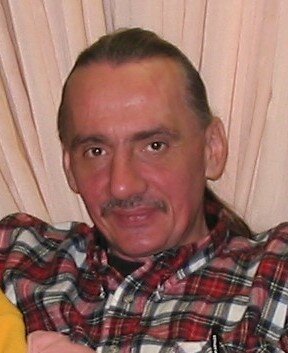 Obituary of Zenek Joseph Witek
Zen passed away surrounded by his family at Grand River Hospital, November 11, 2022 at the age of 65 years.
Zen leaves behind his wife, best friend of 30 years Nancy Ostrowski, his step children and grandchildren. Zen was will be missed by all of his family and friends. He was well liked by the whole downtown community. Zen had a sense of responsibility to others in the community and always showed his kind and caring nature.
He was known for his poetic side and always had something meaningful to write about. Zen often wrote notes to Nancy and compared their love to two shooting stars, which is not often found. Zen and Nancy had a special love for one another he often called her his "Hunny Bunchinks", which she will fondly remember.
Sending special thanks to all of the ICU staff at Grand River Hospital for their care, and the staff at the Hospitality House for their support.
A Private family service will be held. Interment at Parkview Cemetery, Waterloo
Condolences for the family and donations to The Working Centre, Hospitality House may be arranged at www.erbgood.com