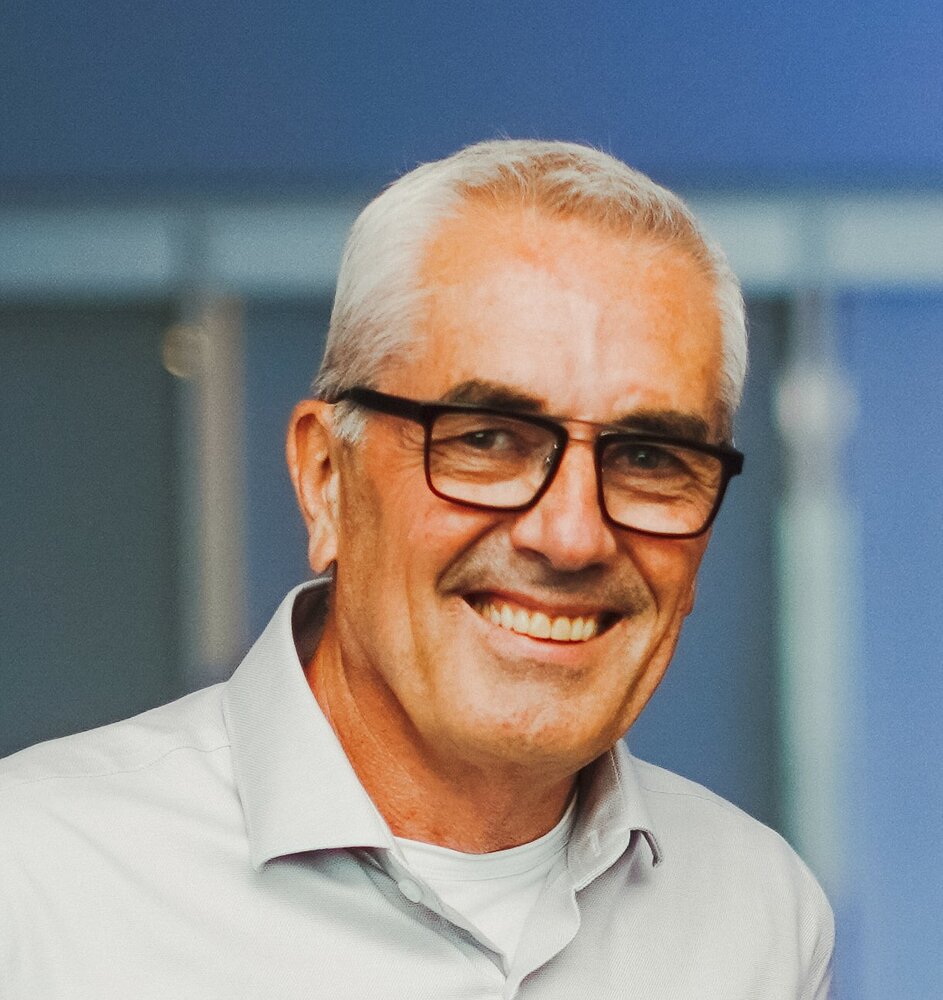 Obituary of Terrance Dale Petkau
Terrance (Terry) Dale Petkau finished his earthly life's journey on December 22, 2022, at the age of 67 in Waterloo, Ontario. He valiantly and with much grace fought against cancers that unexpectedly and aggressively invaded his body. His palliative days were made brighter by the ongoing presence of his loving family, close friends, and colleagues who deeply cared for him.
Terry's presence and smile brought life to every room he entered, and his generous spirit touched many. This generosity was extended in so many ways. In 2019 Terry gifted his daughter-in-law Andrea with a healthy and robust kidney as a living donor, something that embodies everything who Terry was: a true giver. Terry also championed blood donations with more than 150 donations to the Red Cross over the years – always encouraging others to follow his example. Terry also rode hundreds of kms in various parts of Canada in his personal fundraising campaign, 'Hammer of Hope' raising awareness and funds for his lifelong dedication to Habitat for Humanity Canada.
Terry was an optimist through and through and provided a beacon of hope and light to many in his community. He always pursued big goals with courage and passion. This was seen in his outpouring to many by his acts of service, whether construction or 'fix it' projects. He has been recognized for both his personal and professional achievements, which have touched so many both locally and internationally. His humility, selflessness, kindness and willingness to pick up a hammer at any time have ingratiated him into the hearts of so many. Terry's positive impact on almost every person he met will never be forgotten and will live on for many years.
Terry's greatest professional passion has been Habitat for Humanity Canada, which he joined in 1999 after being a build volunteer for many years. He was known as the heart of Habitat – an effective, generous and inclusive leader who inspired and mentored others, and whose contributions continue to expand safe and affordable housing in Canada and around the world. Terry participated in many Habitat builds but specifically in more than 10 Habitat Carter Work Project builds, four of them as President Carter's handpicked personal house leader.
Beloved by his wife Audrey Voth Petkau; his two sons and their wives Tyler (Andrea) and Evan (Vanessa); and his cherished grandchildren Lucy, Felix and Daisy. His grandchildren were one of his greatest joys being deeply connected and bringing joy, love and laughter to each of their young lives.
Terry will be lovingly remembered by his family; mother Agnes Petkau, Bev (sister) and Brian Larmour, Dave (brother) and Judy Petkau, Laurie (sister) and Ernie Reimer, Julie (sister) and Ken Wall, Chris (brother) and Gwen Petkau; mother-in-law Lena Voth; brother and sisters-in-law Paul and Arlene Kroeker, Jeanne Friesen, Dan and Joanne Voth, Marshall and Sandy Naruzny as well as their families. Predeceased by his father Henry Petkau and his father-in-law, Toby Voth.
With deep gratitude and appreciation, we would like to recognize the complete medical team that cared for Terry during the time of his cancer diagnosis and treatment. There were many doctors, professionals and caregivers who supported Terry and his family.
Cremation will take place and a celebration of life will follow in the coming months.
Condolences for the family and donations to Habitat for Humanity Canada can be arranged at www.erbgood.com.


Share Your Memory of
Terrance