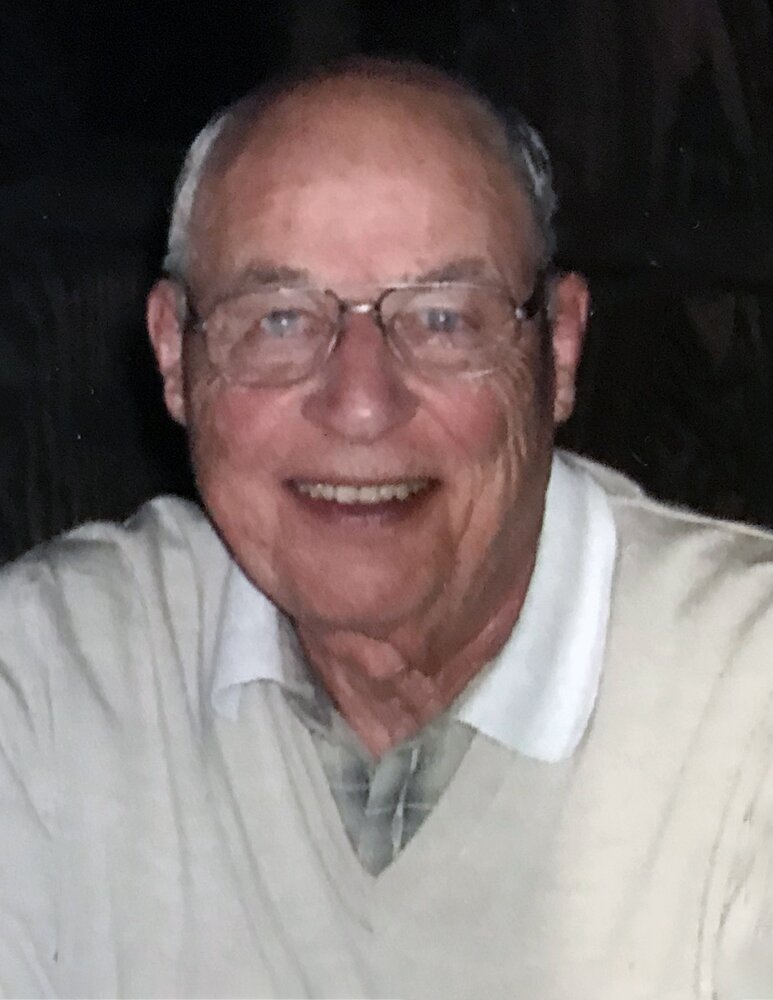 Share Your Memory of
Robert


Obituary of Robert Dalton McCargar
Robert (Bob) Dalton McCargar died on March 15, 2023. Born in Saskatchewan in 1925, he is survived by brother, Ronald and predeceased by his wife, Mary McCargar (Moser) and brother, Delos. He leaves behind his children, Tim (Karen), Cameron, Anne (Dave), and Scott, grandchildren, Marilla, Callie, Conor (Heather), Courtney (Brent), Devan (Madelyn), and great granddaughter, Elina.
Fiercely intelligent and hardworking, Bob attended the University of Toronto and earned a degree in Structural Engineering in 1950. He studied diligently to create a good life for his family, although Mary was always happy to point out that she typed his essays for him.
Bob put his theoretical knowledge to work on the Kitchener Auditorium while at Dunker Construction in 1950. He decided to strike out on his own in 1955 locally and in Hamilton, before joining Walter Fedy McCargar Hachborn in 1969 and until his retirement in 1985.
Bob specialized in building facilities that could withstand cold storage exposures, including Schneider's Meats in Kitchener, Steinberg's in Montreal, and Conestoga Cold Storage in Kitchener and Mississauga.
Always keen to save time and seize on new opportunities, Bob purchased a Piper Arrow plane in 1978 to fly to different job sites and to the beloved family cottage in Parry Sound. Mary and the family dog accompanied him reluctantly on several eventful flights.
In 1986 Bob and his partners incorporated Argyll Structures Inc. a specialized company that constructed buildings of insulated panels. Argyll's crowning achievement was being awarded a contract to build 36 tower enclosures in the north on the Distant Early Warning Line (DEW Line).
Bob was industrious even in retirement and applied his years of expertise in structural engineering to working on committees at Westmount Golf Course and on various condo boards, likely to the chagrin of other members. He was proud that his daughter, Anne and granddaughter, Callie shared his love of engineering and he happily presented Callie with her iron ring upon her graduation.
Bob and Mary enjoyed wintering in Florida and Mississippi and a glass of scotch or red wine after golfing with their many friends. He was dapper when out in public but never one to put on airs, sporting a grey sweatsuit at home. Bob eagerly adopted technology and continued to enjoy learning new things from his iPad and documentaries streaming on Netflix into his late 90s.
Bob never wavered when he made up his mind. He and Mary were married for 72 years and spent nearly every day of their last 30 years together. After caring for Mary and surviving her death in August 2022, he was ready to rejoin her. While his family misses them dearly, we know they are both happy to be together again, enjoying a drink side by side in their matching leather chairs, after long, happy lives.
There will be a celebration of his life at a future date.