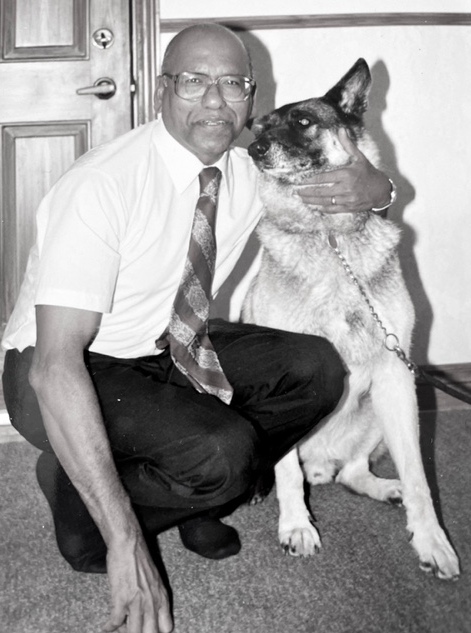 Share Your Memory of
Parappallychira


Obituary of Parappallychira Kuruvilla
"This has been my life. I have found it worth living and would gladly live it again if the chance were offered me."
― Bertrand Russell
Dr. P.K. Kuruvilla passed away peacefully on March 26, 2023 at the age of 88. Beloved husband of the late Annamma "Anna" Kuruvilla (predeceased, 2018). Dear father of Sunil (Lisa) and Susan. Proud grandfather of Isaac, Samuel and Anna, he is survived by two brothers, one (John Kuruvilla) of whom provided much comfort in P.K.'s final years and days. He was recently predeceased by his beloved sister, Leelamma Williams. Relatives in India and North America are now bereft at the loss of their family's patriarch.
Born in Kerala, India, P.K. came to Canada in 1964. He obtained a doctorate in Political Science from Ottawa's Carleton University and taught for more than three decades at Wilfrid Laurier University, chairing its Political Science department for many years. He crossed eras, but remained himself, everyday attired for work in suit and tie, always classy, generous and kind. And then he would return home to end each day as he had begun it, by going for a run.
A voracious reader and vivid storyteller, P.K. cherished hosting others over a meal and getting to the heart of it all. A life-long student of life, he believed in perpetual reflection and improvement of self. He supported numerous charities and held deep affection for the incredible work of Operation Smile.
Greater than his many professional achievements and publications were his involvements with family and friends; he was especially fond of and grateful to loved ones in Waterloo and London, many of whom were incredibly kind to him after Annamma's passing. His grandkids will miss seeing his headstands and all will remember his jokes. It must also be noted that P.K. adored dogs, especially the family's German Shepherd who would stop eating whenever P.K. was away from home and would only resume after P.K fed him by hand.
Special thanks to the many wonderful nurses (especially on 5 and 6 West) at Guelph General and to Doctor Nicholas Afagh who cared for P.K. generously and compassionately. Thank you, also, to friend Dr. Santosh Paikatt who cared for P.K. the past 5 years.
Those who met Dr. Kuruvilla in his final weeks, even moments, saw what he had shown his entire life: love, kindness, courage, resolve, intellect, and humour. Annamma's nickname for P.K. was used by those who knew him closely as it fit well: Joy.
Cremation has taken place. A private family gathering will be held at a later date.
Condolences for the family and donations to Guelph General Hospital may be arranged at www.erbgood.com