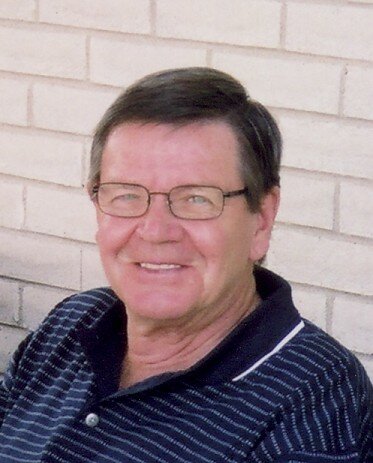 Share Your Memory of
Paul


Obituary of Paul Herman Dirksen
Paul Herman Dirksen
November 16, 1939 – April 8, 2023
After a life well lived, Paul Herman Dirksen died on Saturday, April 8th, at the age of 83. He is survived by his best friend and wife, Sandra and his much-loved children, David, James, Heidi (Chris) and his grandchildren Nathan and MacKenzie. He will also be missed by his brother Eric (Deeanne) and family.
Born in Saskatoon, Paul was the oldest son of Mennonite immigrants. The family moved to Waterloo when Paul was young and he grew up in a loving family with a strong work ethic and a genuine respect for nature and mankind.
After graduating from KCI he attended the University of Waterloo where he graduated with a B.Sc. in Applied Mathematics. He completed a M.Sc. in 1964, with an emphasis on Computer Science - a new and exciting field.
Persuaded by his professors and mentors Ralph Stanton and Wes Graham, Paul decided to pursue a career teaching Computer Science at the University of Waterloo while also co-leading with Paul Cress, the team that developed the WATFOR compiler for the IBM 360 computer. This software was distributed worldwide and it helped establish the University of Waterloo as a force in the new field of Computer Science. Paul also co-wrote two bestselling programming books. These two developments earned Paul international recognition. He and Paul Cress received the Grace Murray Hopper Award from the Association for Computing Machinery.
In 1974 he co-founded the Waterloo Foundation for the Advancement of Computing (WATFAC). The WATFAC staff produced several software systems to support education in computing. WATFAC also provided opportunities for both Canadian high school teachers and students to build capacity in the new field of Computer Science.
Paul was a vital part of UW computing history serving as the Director of the Computing Centre for many years as well as enhancing the university's reputation by teaching in the Far East and Brazil.
Paul also had time for hobbies and friends. He loved being outside in his garden where master gardener Sandra, made a magical retreat. Paul also enjoyed working on the family farm where he planted and harvested potatoes and corn. Parties and fun usually followed a bumper crop!
Family camping trips with many friends and yearly road trips to Florida for the sun were always planned. Summers in Muskoka at Scarcliffe Lodge were filled with so many wonderful memories. Poker nights were a monthly tradition for over 40 years with colleagues getting together well into retirement. Paul also had his jogging buddies but later he switched gears to cycling, taking yearly trips to Europe exploring the European countryside on two wheels.
The "travel bug" took Paul and Sandra to many exotic locations. They explored New Zealand, Antarctica and South Africa as well as Hawaii and the Dominican where they travelled as a family. Paul loved his golf games with David and James. Sandra
and Heidi loved being part of the fun by providing amazing meals. Family time was always a priority.
A great lover of classical music Paul and Sandra have been patrons of the K-W Symphony Orchestra for many years.
Paul was a kind warm-hearted and generous man. He loved his family and his friends.He will be greatly missed by all who knew and loved him.
Cremation has taken place. As per his request, Paul was attired in his biking gear. A celebration of Paul's life will be held on June 3rd at 3:00 p.m. at the Dirksen home. Please confirm attendance with Sandra Dirksen at sandrajdirksen@icloud.com
In lieu of flowers donations to K-W Symphony Orchestra, the Humane Society or Grand River Hospital may be arranged through Erb & Good Family Funeral Home, 171 King Street Waterloo or through www.erbgood.com
Note of Thanks
A special thank you to the Medical Personnel who helped Paul in his final journey: Dr. Molckovsky. Dr. Rachakonda, Dr. Lana Tan and the team of RN's and the PSW's who cared for him and listened to his jokes.